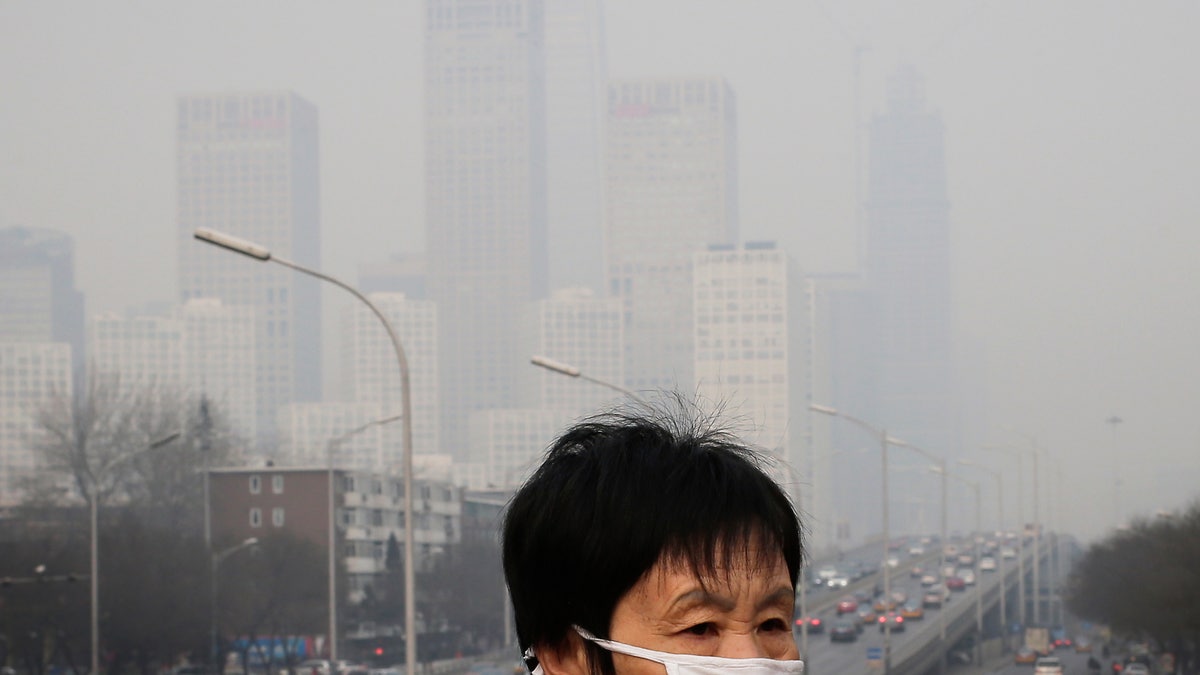 More than nine out of 10 people worldwide live in areas with excessive air pollution, contributing to problems like strokes, heart disease and lung cancer, the World Health Organization said Tuesday.
The U.N. health agency said in a new report that 92 percent of people live in areas where air quality exceeds WHO limits, with southeast Asia, eastern Mediterranean and western Pacific regions hardest hit.
The country-by-country figures come from new satellite data over rural areas to complement traditional ground measurements of pollution, mostly in cities, in about 3,000 places worldwide. A similar WHO report released in May that said 98 percent of residents in large cities of low- and middle-income countries are facing excessively high air pollution.
WHO says one in nine deaths worldwide is linked to indoor and outdoor pollution.
Tuesday's report focuses on outdoor air pollution, which is estimated to kill about 3 million people per year based on 2012 figures, the most recent available.
"There are two things happening. One is: rich countries are getting much better in improving the quality of the air; and two: poorer countries are getting worse. That is the overall trend," said Dr. Carlos Dora, WHO coordinator for environmental and social determinants of health.
The aim is to educate both policymakers and individuals about the risks, at a time of spiraling health care costs. Dora noted, for example, that doctors could advise their patients about higher risks of heart disease in some countries, or how solar lamps could substitute for kerosene lamps that are used in many parts of the developing world.
He said WHO has no evidence that face masks like those worn in many parts of Asia and beyond have a positive impact in reducing exposure to fine particles.
He noted that North America is faring well compared with Europe, mostly due to Europe's greater dependence on diesel fuel and partially due to farm policies that generate agricultural ammonia and methane.
While China ranked sixth among countries with the highest number of deaths due to ambient air pollution, Dora said the country is doing "an amazing amount of stuff" to fight it, such as with clean cars. But coal-fired power plants, household burning of coal and wood to produce energy, and transportation remain big generators of pollution in China, he said.
Turkmenistan has the highest rate of deaths per capita in the WHO's classification due to ambient air pollution, followed by Tajikistan, Uzbekistan, Afghanistan, Egypt and China.