Weatherman Has Skin Cancer Cells Removed on Live TV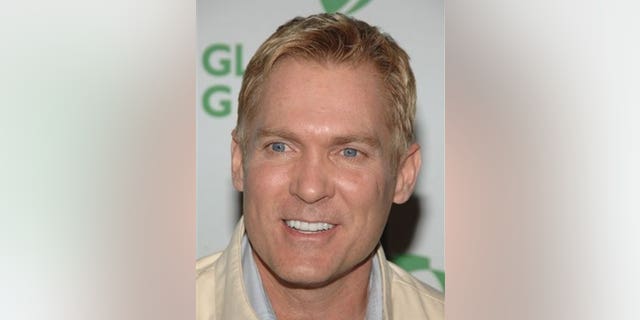 NEWYou can now listen to Fox News articles!
Surgery at breakfast time is the latest odd television trend.
ABC weatherman Sam Champion had skin cancer cells removed from his shoulder live on "Good Morning America" on Wednesday, publicizing his own health issues to make viewers more aware of their own.
All three network morning shows have gone into operating rooms or doctors' offices the past two months. CBS' Harry Smith had a live colonoscopy on "The Early Show" in March, cheered on by Katie Couric, who did the same thing when she was on the "Today" show in 2000.
A "Today" series in March showed live brain and heart surgeries, and the birth of a baby by Cesarean section.
"It's not a new phenomenon, but it's definitely escalating," said Dr. Barron Lerner, a Columbia University Medical Center historian and author of "When Illness Goes Public: Celebrity Patients and How We Look at Medicine."
There was a spate of surgeries on the air in the 1950s, mostly shot by a single camera and aired in prime-time documentaries, he said. Now morning is the most common venue.
Champion tested positive for basal cell carcinoma and had the spot removed during a micrographic procedure done at the office of his doctor, Michele Pauporte. He's had four such areas of skin cancer removed in the past.
May is Skin Cancer Awareness Month.
"A lot of people never, ever go see their doctors for these issues and they should," said Jim Murphy, senior executive producer of "Good Morning America." He's had 10 areas of skin cancer removed from his own body.
Murphy said he thinks it provides an important service, that he's often approached by people who say they've had medical conditions checked out after seeing something on "Good Morning America."
Lerner said it is likely a reflection of the increasing interest in health and diseases.
"You might call it the `Dr. Oz Phenomenon,'" Lerner said. "Pretty much everything related to our physical health is a central topic."
Couric's colonoscopy, performed two years after her husband died of colon cancer, triggered a surge in people all over the country checking the health of their colons. Couric, now at CBS, cheered Smith on for his procedure.