Viral photo reveals cancer symptom everyone should know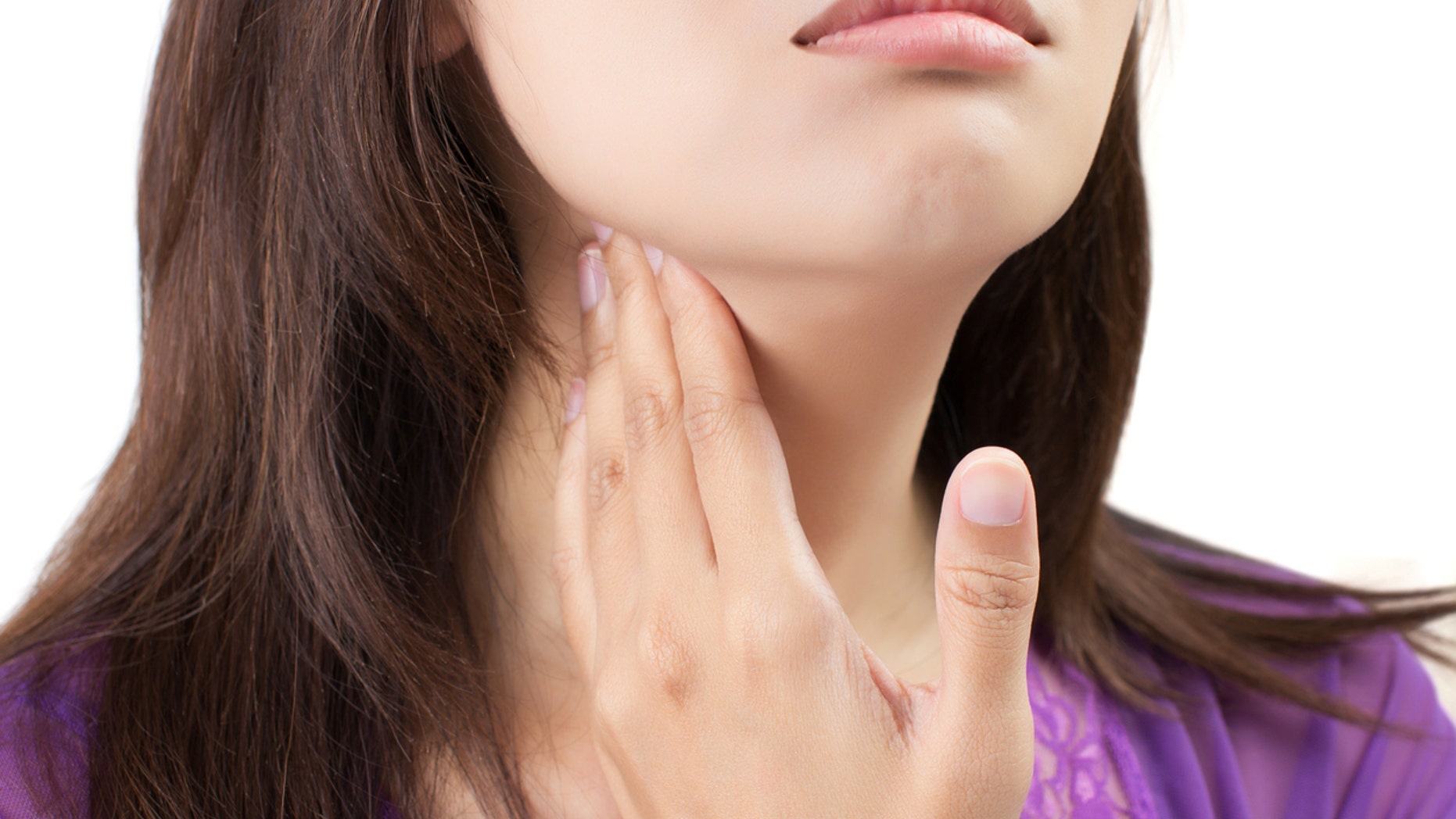 Most of us recognize that abnormal moles and a weakened immune system can be signs of cancer. But a British actress wanted to raise awareness of a lesser-known symptom when she shared a photo that has since gone viral — a lump on her neck.
Idy100.com reported that 26-year-old Lorna Nickson Brown initially thought her thyroid nodule, which presented as the lump, was harmless. But because it was harder and larger than normal, doctors biopsied the mass and found it was cancerous.
DO WOMEN REALLY NEED A YEARLY PELVIC EXAM?
"This isn't what I thought cancer looked like," Brown, who is known for her role in Agatha Christie's "Poirot," among other films, told the website. "The minute you tell people, it's the cancer face (sic). I didn't feel ill."
Thanks to prompt treatment with a professional oncologist in the United Kingdom, Brown is now healing from a partial thyroidectomy, in which the left side of her thyroid with the cancerous nodule, was removed, Indy100.com reported.
FITNESS BLOGGER PROMOTES BODY CONFIDENCE WITH VIRAL PIC OF ARM CELLULITE
Brown has now been cancer free for over a year, and she hopes her story and the images encourage others to seek medical and psychological help if they are facing cancer.
"We don't speak openly about illness, so you can feel quite isolated," Brown told the website. "It can feel quite lonely."
FOLLOW US ON FACEBOOK FOR MORE LIFESTYLE NEWS
The American Cancer Society projects there will be nearly 57,000 new cases of thyroid cancer in the United States in 2017. It estimates over 2,000 Americans will die from the disease this year.
If you have any of the following signs, the American Cancer Society recommends seeking medical help immediately:
-Swelling or a lump in the neck that may be growing quickly
-Front-neck pain that may go up to the ears
-Changes in voice, such as hoarseness, that don't subside
-Trouble breathing or swallowing
-A persistent cough not stemming from a cold