Video showing blind man meeting Mickey Mouse tugs at heart strings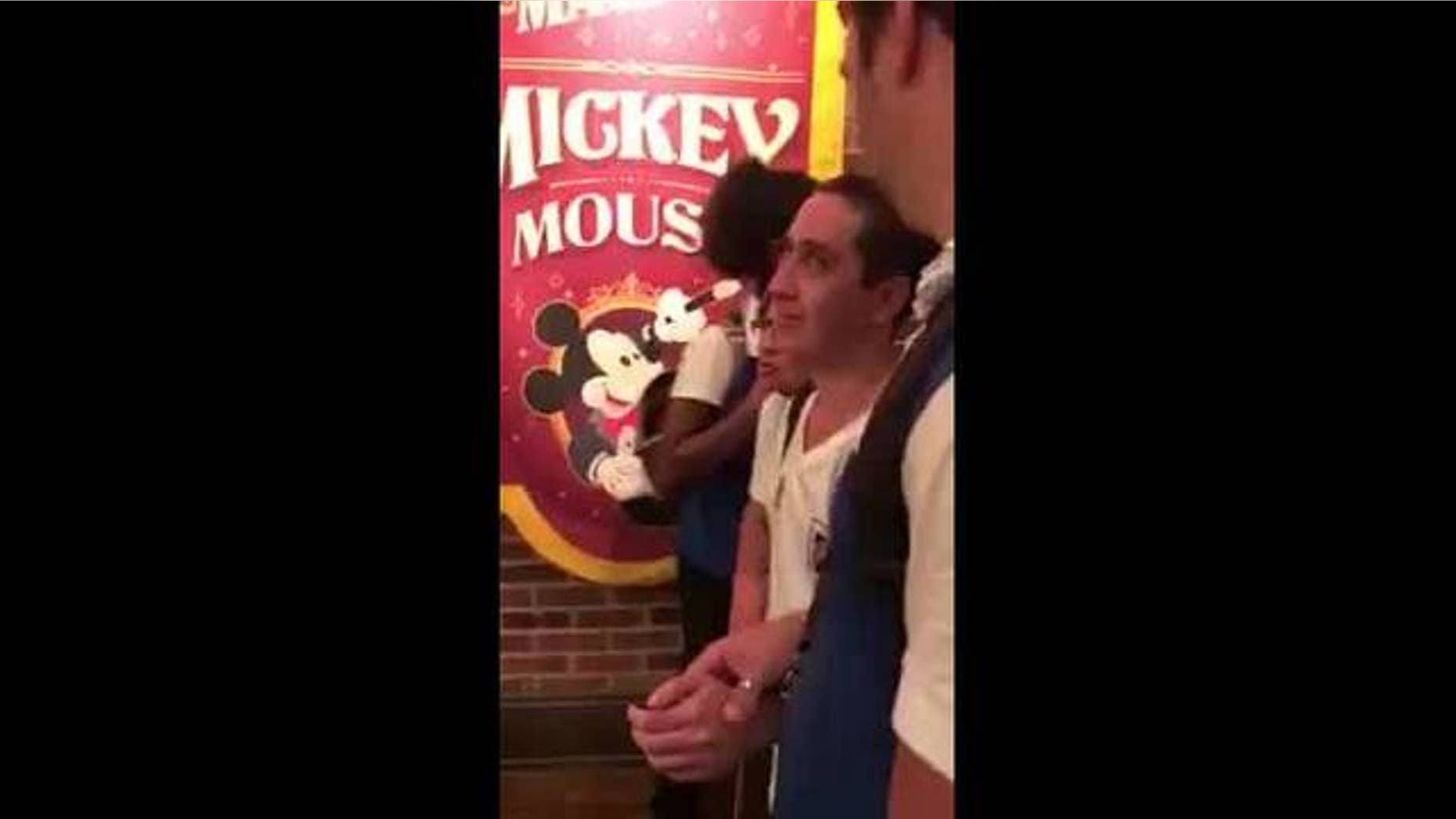 A 21-year-old man who became suddenly blind as a child recently fulfilled a lifelong dream when he met Mickey Mouse at Walt Disney World in Orlando.
Fox 13 News reported that Basilio, whose last name wasn't reported, developed Devic's syndrome at age 9 and promptly lost his sense of sight. According to the Cleveland Clinic, the condition attacks the optic nerves and spinal cord, leading to loss of vision, weakness, numbness, bladder issues and spasticity.
Basilio, of Sao Paulo, Brazil, met Mickey with a tour guide, and a video showing Basilio hugging and touching the beloved character's hands and face elicited tears of joy from the group, the news station reported.
"The energy inside that room was unbelievable," tour guide Nataly White told Fox 13 News. "We were all crying so much! I was recording the video and you can hear me crying so bad."