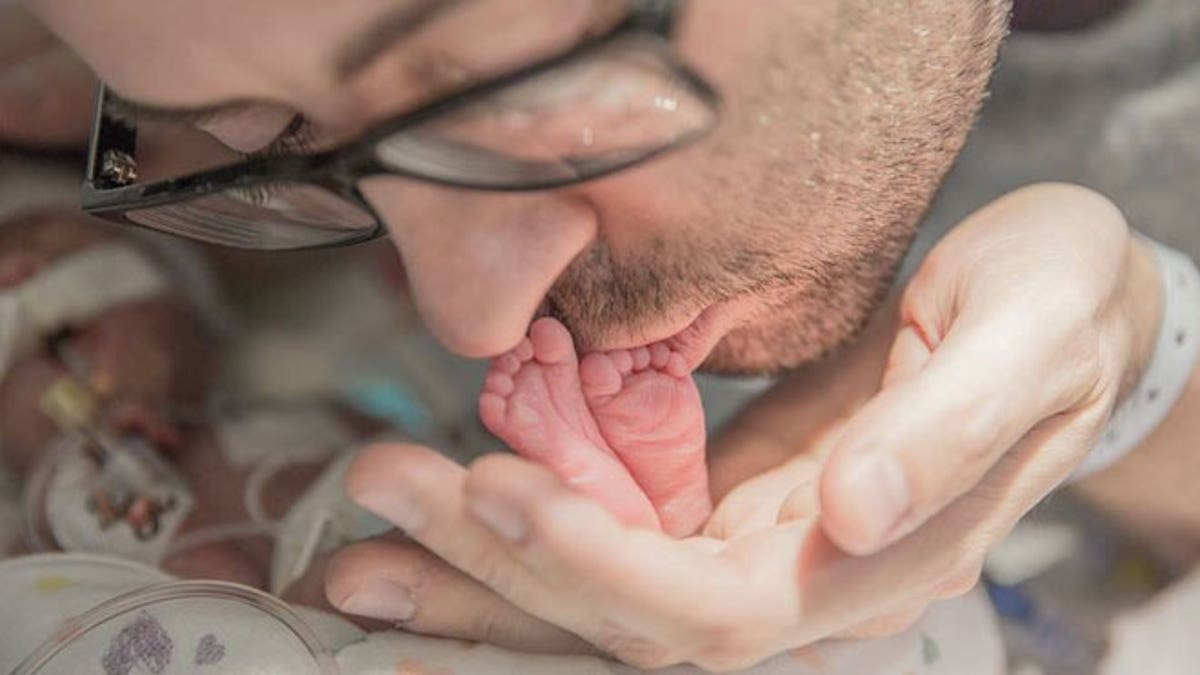 A video of a father singing The Beatles' "Blackbird" to his dying newborn son has touched and moved millions around the world since going viral.
The video features Chris Picco, who lost his 30-year-old wife Ashley Picco on Nov. 8 after an emergency C-section to save their unborn son, Fox8.com reported. Baby Lennon James Picco, was delivered at just 24 weeks, and passed away a few days later.
During the last few days of baby Lennon's life, Chris brought his guitar to the neonatal intensive care unit (NICU) and played for his son.
"During the pregnancy, Ashley would often feel Lennon moving to music so Chris asked if he could bring his guitar into the NICU and play for Lennon, which he did for several hours during the last days of Lennon's precious life," a description of the YouTube video said.
The description said Lennon's lack of movement and brain activity had been a constant concern for doctors and nurses at Loma Linda University Hospital, where Lennon was treated and "received the absolute best care available."
Baby Lennon died in his father's arms one day after the video was filmed.
"He was surrounded by family, friends, and the best doctors, nurses and hospital staff in the world," Chris Picco wrote on a website set up in his wife's memory. "He was dressed in an outfit that Ashley bought for him, with little guitars on it, and wrapped in a blanket made by a dear friend. I am so thankful for the four unforgettable days I got to spend with him."
A memorial fund has been set up for Chris Picco to help fund medical and funeral costs for his son and wife. As of Friday morning, the fund had raised $107,790, over double its $50,000 goal, and the video had 5.7 million views on YouTube.