Veggie trays recalled after 78 sickened by parasite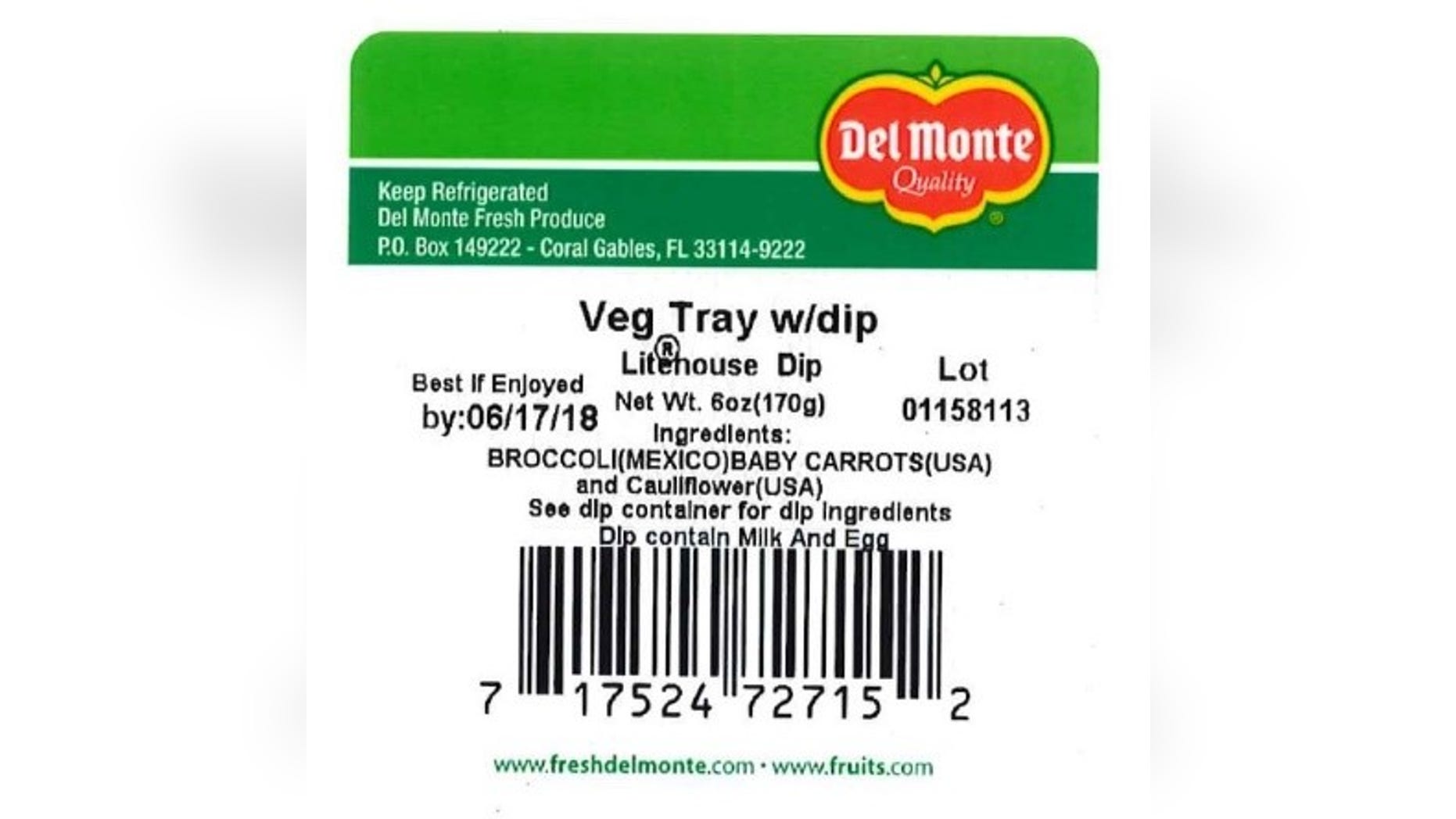 Florida-based Del Monte has issued a recall for three variations of its veggie tray products after 78 people fell ill with a parasite. The Food and Drug Administration said the company issued a voluntary recall for the 6-oz. and 12-oz. trays containing carrots, broccoli, cauliflower, celery and dill dip, over concerns about the potential link.
The trays were distributed in Illinois, Indiana, Iowa, Michigan, Minnesota and Wisconsin, and have a best by date of June 17 or earlier. The parasite was identified as Cyclospora, which can cause Cyclosporiasis. According to the CDC, the parasite can cause watery diarrhea, loss of appetite, weight loss, cramping, bloating, increased gas, nausea and fatigue.
The FDA said it is investigating the specific ingredient believed to be causing the illnesses. Those who purchased the product are advised to throw it away.