Utah mom of special-needs triplets facing breast cancer battle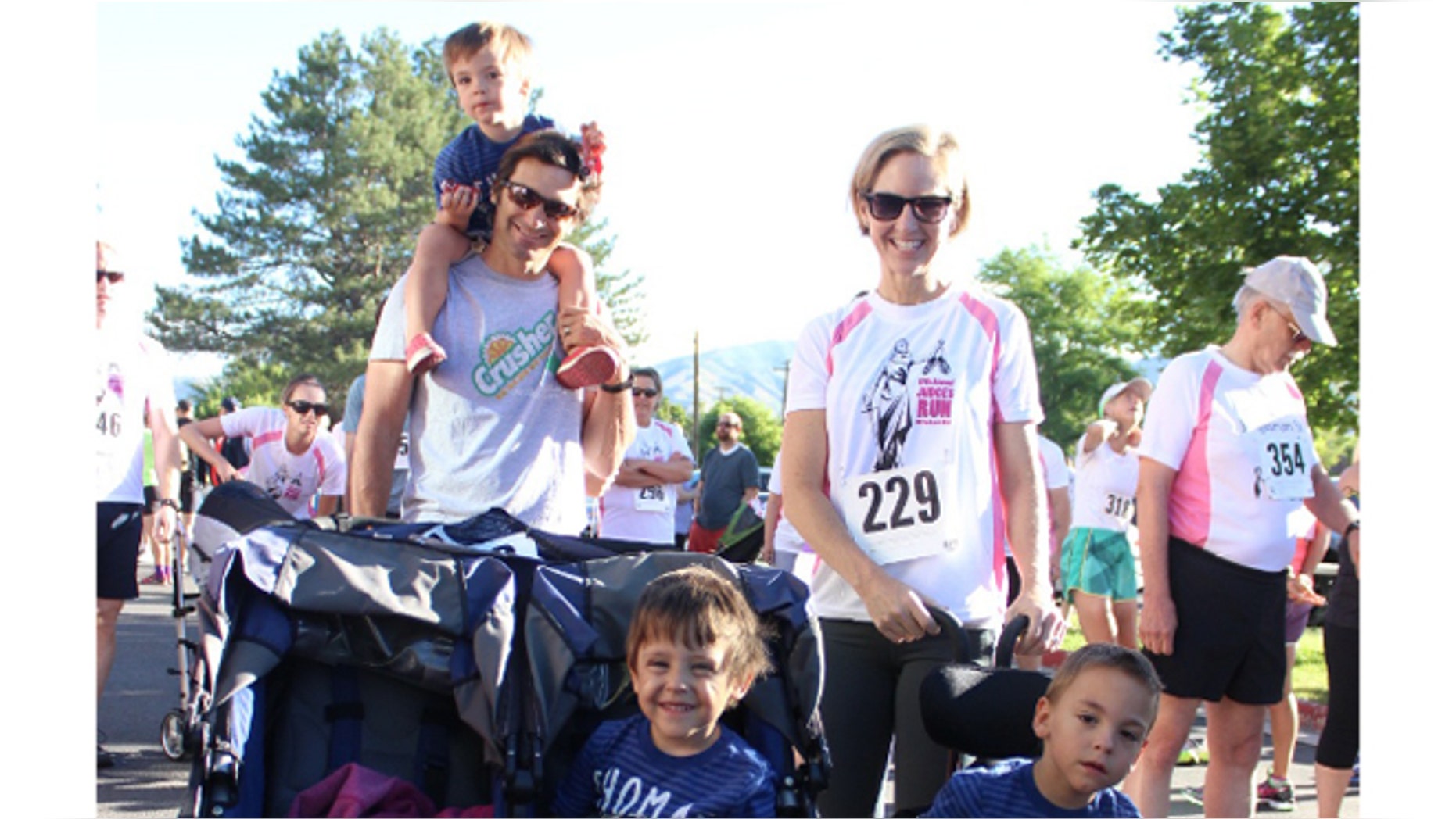 A Utah community is coming together to help raise funds for a local mother of 3-year-old special need triplets as she braces for an uphill battle against aggressive breast cancer.
Patricia Parkinson Glenn was diagnosed with invasive ductal carcinoma in January, after the lump in her breast  that had been growing since June 2014 was misdiagnosed as a hematoma, according to her fundraising page.
Now, the former lawyer is in the beginning weeks of a 16-week chemotherapy regiment as friends and family chip in to help her husband, Kelly, and 13-year-old stepdaughter take care of the triplets.
"Chemo is horrible," Glenn told KSL.com. "It's almost worse than cancer," she said.
Glenn's triplet sons, George, Edison and Parker, attend three different schools and have three different therapy schedules. George is autistic and needs intensive therapy, Edison has cerebral palsy and epilepsy and relies on a wheelchair, and Parker is "normal, if there is such a thing as normal," Glenn told KSL.com.
"Lots of women have breast cancer, and lots of women have sons that have cerebral palsy and autism. It just so happens that I happen to have all of the above at the same time," Glenn told the news station.
On Thursday, Glenn posted to her fundraising blog that she is also BRCA2 positive, and will have her ovaries and breasts removed.
"Being positive means a very high risk of breast cancer, ovarian cancer, and melanoma," Glenn posted. "BRCA positive people are only about 10 percent of the population. I'm always an overachiever, unfortunately," she wrote.
Before Glenn's diagnosis, the family was planning to remodel their home to accommodate Edison's wheelchair, but now the medical bills are piling up and plans are on hold.
Their Salt Lake City community has planned fundraisers and offered lawn-aeration services with proceeds being given to the family.
"They just take off and they do it," Glenn told KSL.com. "It's just so amazing. We're so grateful."