USDA's New Rules for School Lunches to Fight Obesity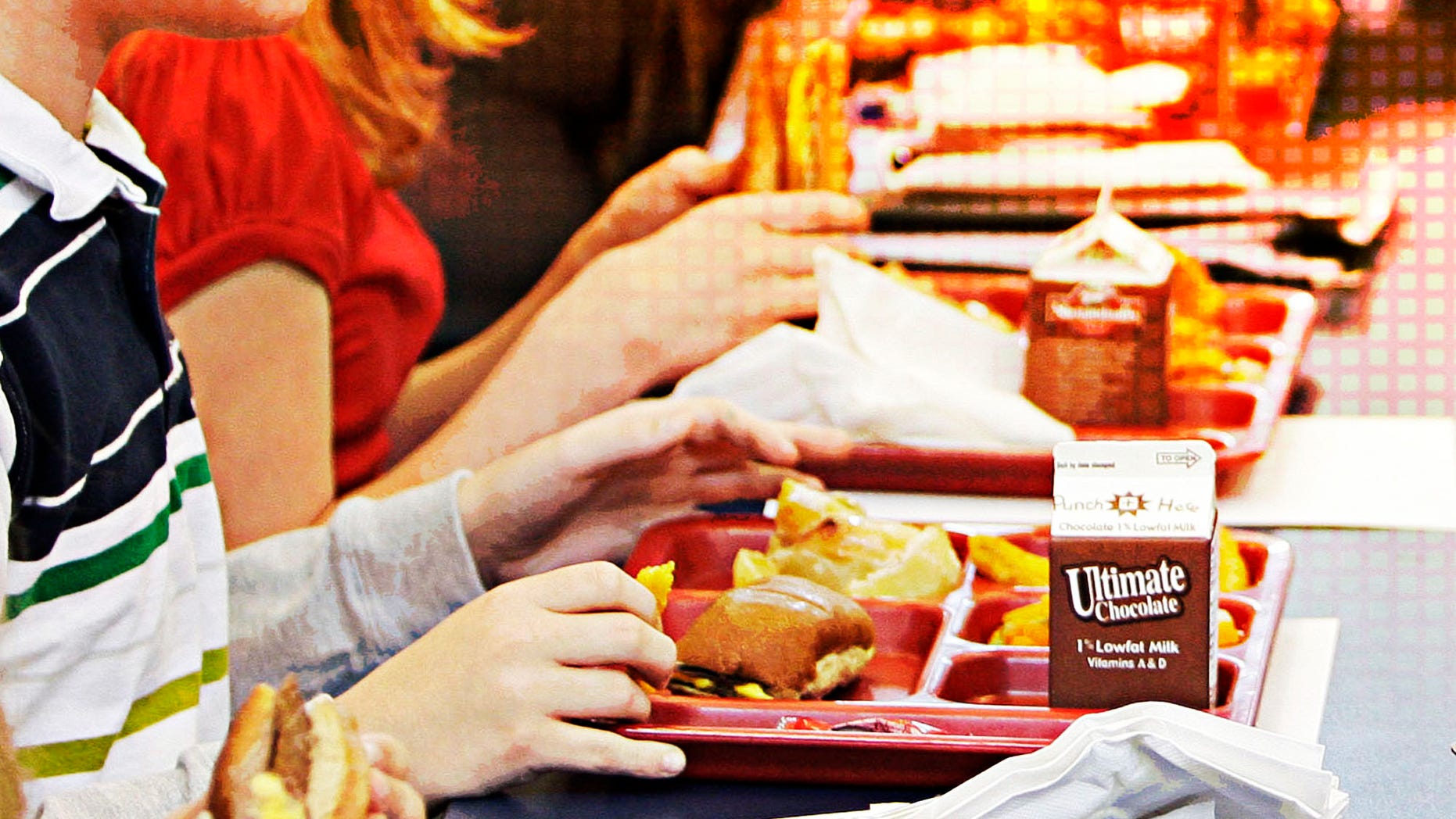 The U.S. Department of Agriculture (USDA) unveiled new nutrition rules for school meals Wednesday in an effort to combat obesity in the U.S.
Students will have to be offered more fruits, vegetables and whole grains and the USDA for the first time is setting calorie limits on what kids eat in school cafeterias.
The new rules, the USDA said Wednesday, are "intended to respond to serious concerns about childhood obesity and the importance for children to consume nutritious school meals within their calorie needs."
First Lady Michelle Obama and Agriculture Secretary Tom Vilsack were expected to discuss the new rules at an elementary school in Alexandria, Va., with celebrity chef Rachael Ray.
A lunch for kindergarten through fifth grade students will contain no more than 650 calories on average. The limit goes up to 700 calories for sixth through eighth grades and 850 calories for ninth through 12th grades.
And schools that participate in the federal lunch and breakfast programs will no longer be able to serve whole milk and must start offering nonfat milk, according to the rules.
Flavored milk will only be allowed if it is nonfat.
Recipes For Your Health and Soul
That is because kids consume too much saturated fat, the USDA said in the new rules, which require that less than 10 percent of the calories students consume in a meal come from saturated fat.
One source of saturated fat the USDA wasn't able to cut down on in school cafeterias is the french fry. The agency proposed to sharply limit starchy vegetables such as potatoes on school menus, but lawmakers and farm lobbyists killed the effort last year.
About 17 percent of the 12.5 million children between the ages two and 19 are obese, according to the Centers for Disease Control and Prevention, which ironically shows a child eating french fries on the portion of its website dedicated to childhood obesity.
Rafael Nadal Blazes a Trail at the Australian Open
Also under the new rules, pizza still counts as a vegetable. The USDA failed to diminish the amount that the tomato sauce in pizza counts as a vegetable in school lunch programs that get federal dollars. Congress blocked that USDA effort in November after the food industry complained that it devalued pizza as a nutritious food.
Read more on myfoxtwincities.com
Follow us on twitter.com/foxnewslatino
Like us at facebook.com/foxnewslatino