US veterans commit suicide at rate of 20 a day, VA says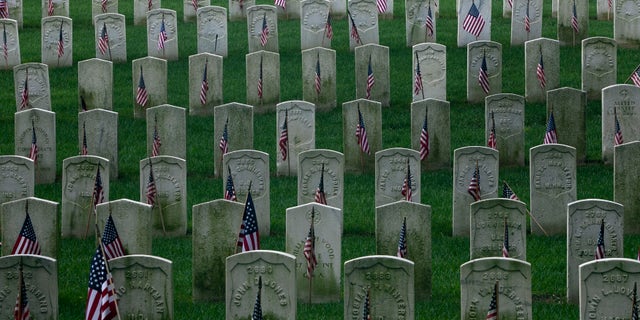 NEWYou can now listen to Fox News articles!
Twenty military veterans commit suicide every day in the U.S., according to new statistics released Thursday by the Department of Veterans Affairs.
That number replaces prior VA estimates of 22 veteran suicides a day, a figure used for years and which was disputed by veterans groups, health care experts and the department itself. The new number remains persistently high despite department efforts to address the issue and comes soon after an investigation showed major failings at a VA mental-crisis call center.
"One Veteran suicide is one too many," said David Shulkin, the VA's undersecretary for health in a statement, adding that this new data can be used to further refine the department's approach to the mental health care.
The new report draws on 55 million veteran records from across the U.S. over a nearly 40-year period ending in 2014. The previous suicide estimate was based on data from only 3 million records ending in 2010, an incomplete database which led people to question its accuracy.
Veterans are 21 percent more likely to commit suicide than their civilian counterparts, according to the data, and in 2014 some 7,400 veterans took their own lives.
The majority of veterans who kill themselves aren't from the most recent generation of Iraq and Afghanistan veterans, according to the report. Among veterans, 65 percent who commit suicide are at least 50 years old.
Click for more from The Wall Street Journal.