US Navy veteran wins gold in archery at Rio 2016 Paralympic Games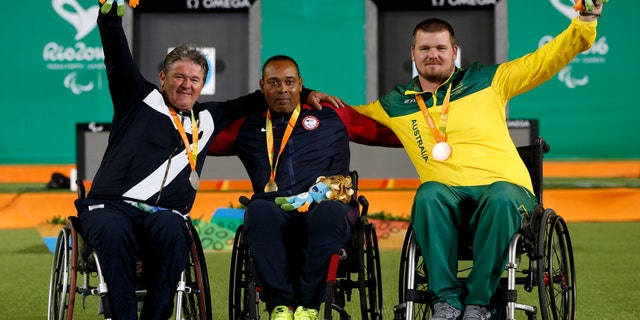 During his first year in the Paralympics, U.S. Navy veteran Andre Shelby defied the odds to take the gold medal in archery on Wednesday.
The Florida Times-Union reported that despite not being the favorite to win, Shelby, 49 and from Jacksonville, Florida, beat Italy's Alberto Simonelli in the final match by a single point.
"It's unbelievable; I've worked really hard," Shelby told worldarchery.org. "This has been a goal of mine for about four years now. Things have really come together with my teammates helping me out. Just to take this back home with them and share it with them is a joy."
Shelby suffered a motorcycle accident that forced him to retire from the Navy in 2004 and made him reliant on a wheelchair, the Times-Union reported. He began practicing archery and competing in international events. He won the title in the Toronto Parapan American Games, a victory that locked in his place for the Rio Paralympics this summer.
Shelby fought hard to earn a 10 with his last arrow of the match. He had entered the competition as the No. 12 seed, the Times-Union reported.
"I don't know what I'm gonna do after this,'' Shelby said after his win, the newspaper reported. "I'm gonna take a little time off. Spend some time with the family. Take my wife somewhere on vacation and we'll pick up after that."