US diabetes patients living longer, more active lives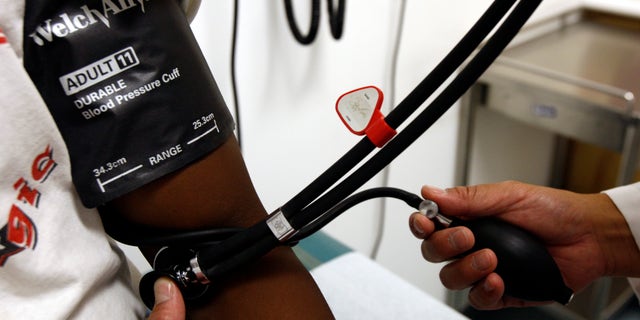 NEWYou can now listen to Fox News articles!
Advances in healthcare and medicine are helping people with diabetes live longer, more active lives than in previous generations, according to a new study. It's been known that life expectancy for diabetes patients has been increasing - but their quality of life hasn't been well studied.
Have they been living longer, but in a disabled state? The answer wasn't clear, said senior author Dr. Edward Gregg, of the U.S. Centers for Disease Control and Prevention in Atlanta.
He and his colleagues tried "to pick apart whether people with diabetes are actually having more active and healthy fulfilling lives than their predecessors," he told Reuters Health.
The researchers compared data from a U.S. study of 50- to 70-year-olds born between 1931 and 1941 and another group born from 1942 to 1947. Altogether, 1,367 had diabetes and 11,414 did not.
Overall, people born later had more years of life and more years of life without being disabled. They also had a later onset of diabetes and spent less time being disabled.
The findings were presented at the American Diabetes Association meeting and released simultaneously in The Lancet Diabetes and Endocrinology.
"What we're seeing is that lifespans are increasing and mortality rates are decreasing over time," said Gregg. "Really the most substantial finding is the number of active years is increasing."
The results take into account the possibility that some people may become disabled but later improve, he told Reuters Health.
"The newer cohort had more active years in part because they are less likely to become disabled in the first place, but once they get there they may come out of it," Gregg said.
The study can't tease out the specific reasons why people born later are having longer and more active lives.
"We do know some very basic things can make a big difference," Gregg said. Those include follow-up health appointments, managing risk factors like blood pressure and cholesterol levels, exercise and maintaining a healthy weight.
The study did have limitations, however. For example, participants in the studies were only followed until age 70, Dr. Evelyn Wong, of Deakin University in Melbourne, Australia, cautions in an accompanying editorial.
With the projected worldwide increase of people with diabetes, the cost of keeping those people from becoming disabled may be high, she writes.
In view of the increasing prevalence of diabetes, "studies to investigate the costs associated with this postponement of disability" should be considered, Wong adds.