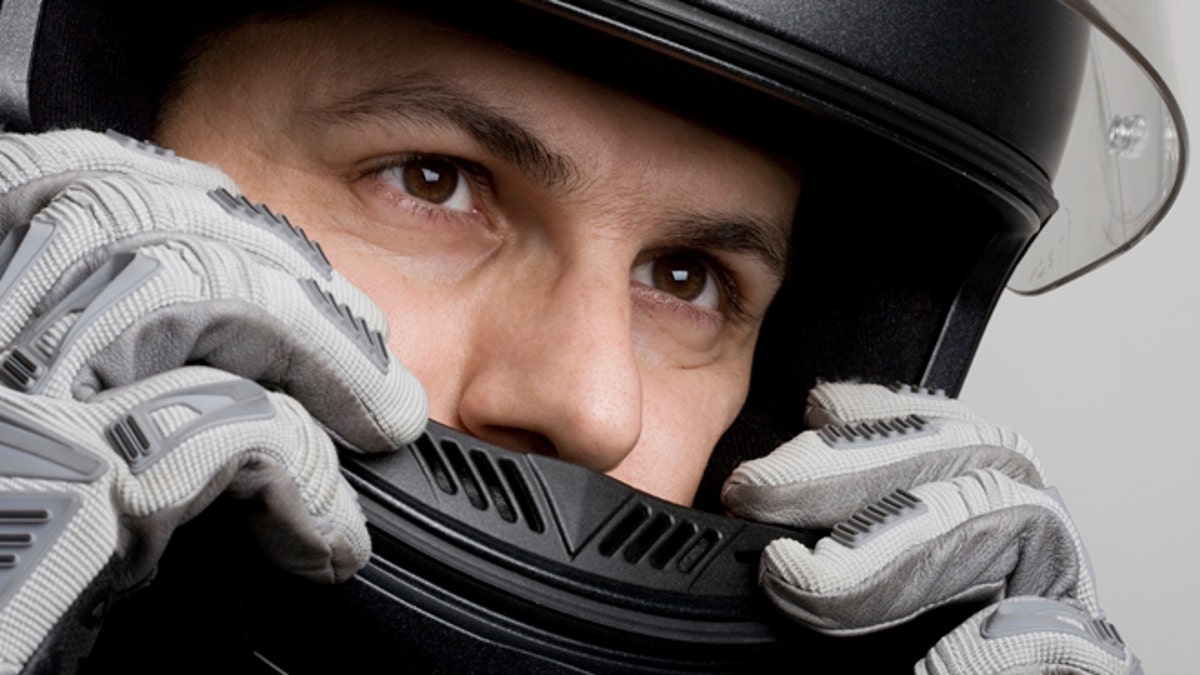 WASHINGTON – U.S. transportation regulators on Wednesday called for stronger rules for motorcycle helmets, proposing additional safety requirements in an effort to crack down on "novelty" helmets that do not meet federal standards.
The Department of Transportation said such uncertified helmets are unsafe and do not protect riders in crashes despite being sold and marketed for use on the road.
Its proposal would further define what makes an acceptable motorcycle helmet, from its thickness to its compression ability, in an attempt to help riders and state law enforcement officials identify inferior helmets.
Such proposed changes aim "to reduce fatalities and injuries resulting from traffic accidents involving use of motorcycle helmets" that fail to meet federal standards, Department of Transportation regulators said.
Deaths stemming from motorcycle crashes are disproportionately high, they said, in part due to the high number of motorcyclists wearing substandard helmets.
Novelty helmets generally cover a smaller area of the head, have thin liners and lack the ability to absorb the force of a crash, the department said. They are often sold with disclaimers stating that they are not for highway use "yet they are sold to highway users and used in great numbers by motorcyclists," the regulators said.
It is not clear why so many riders use inferior helmets, but part of the problem seems to be that riders do not understand the risks, the regulators said. Novelty helmets can also be cheaper and appear "more comfortable or stylish," they added.
Tougher standards will help authorities prosecute sellers of noncompliant helmets in states where helmets are mandatory, regulators said. Just three of the 50 U.S. states - Illinois, Iowa and New Hampshire - do not require motorcycle riders to wear helmets, according to the Insurance Institute for Highway Safety, a nonprofit research group.
The public can comment on the proposal for 60 days before the department moves to issue its final regulation.