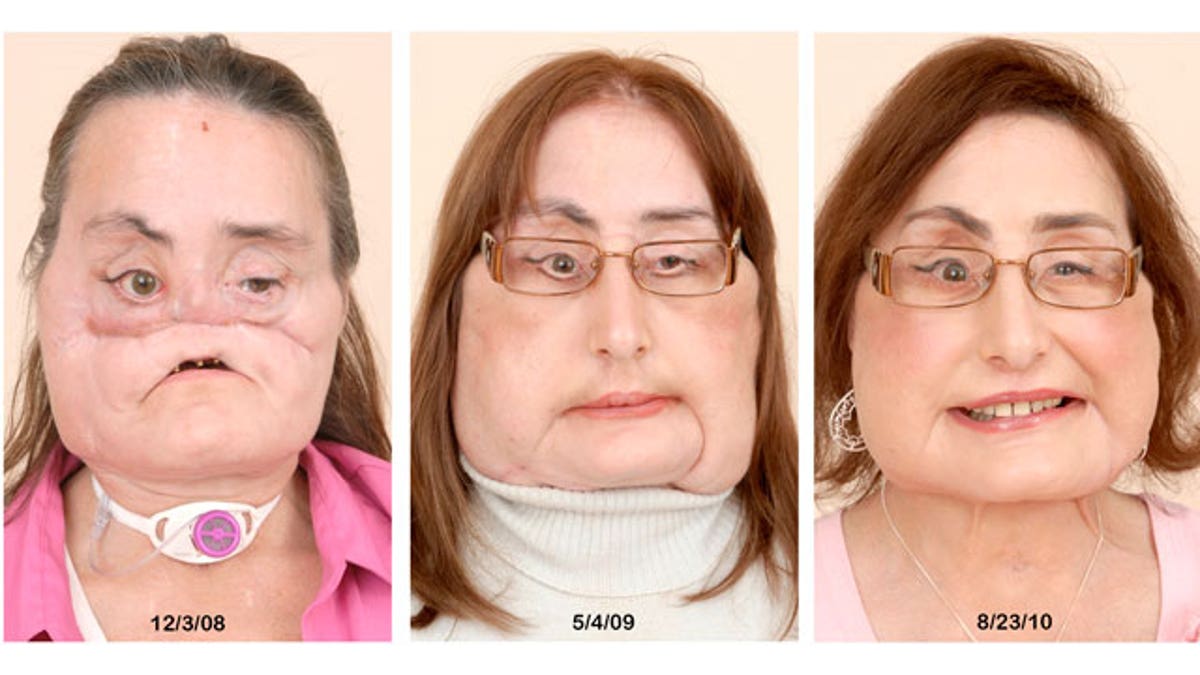 LAKEWOOD, Ohio – The Ohio woman who two years ago received the nation's first face transplant has met for the first time with the donor's family.
Connie Culp spent about 90 minutes Saturday with Anna Kasper's husband and children, who have decided to reveal that the Cleveland-area woman provided Culp's new face.
From her home in southeast Ohio, Culp later told The Plain Dealer newspaper of Cleveland the get-together was "awesome" after some initially awkward moments.
Kasper died of a heart attack in December 2008. Her 23-year-old daughter, Becky Kasper, says looking at Culp she sees a resemblance in the nose.
Kasper family members call Culp the perfect recipient, saying she has the same love of life and personality as the loved one they lost.