Top 10: Trusted Sources of Protein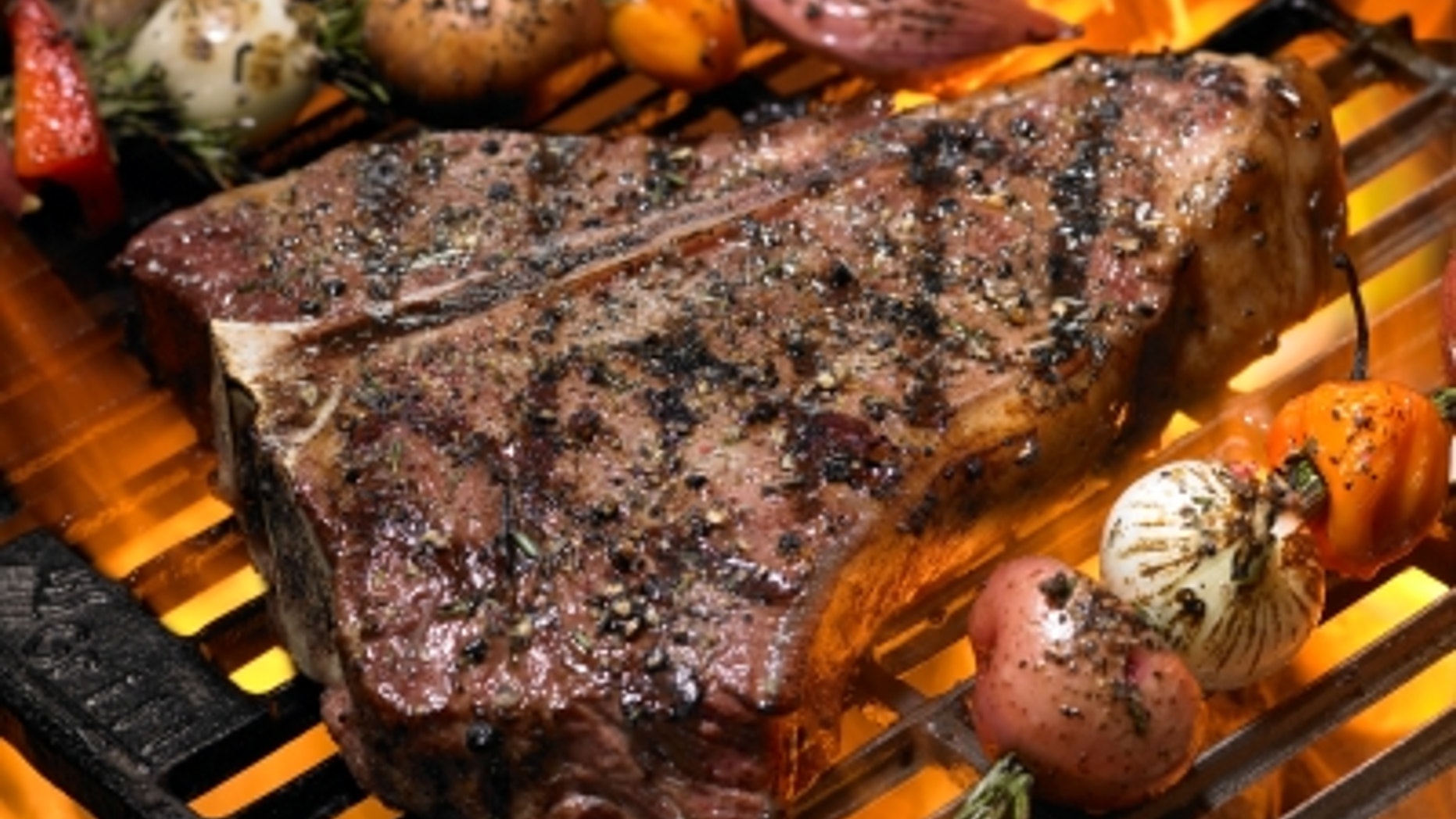 Eating a medium-rare burger or a strip steak marbled to the gills with fat is one of life's simple pleasures, and not something we plan on giving up.
The trouble is that mass food production and marketing aren't regulated in a way that's safe for consumers or the environment. There have been 16 E. coli outbreaks from ground beef in the past three years, including a big one last summer that exposed food giants like Cargill for selling burgers that were basically a mash-up of low-grade scraps treated with chemicals and rarely checked for contamination. The story doesn't get any prettier with factory farms turning out antibiotic-pumped chicken/pork/dairy, or the tons of fish feces sludge that careless aquaculture lets loose into the oceans.
But enough with the grim news. The market for wholesome animal protein that's both planet-safe and damn tasty is getting stronger. Labels are improving, small producers are becoming more accessible, and some big companies are catching on. Here are 10 trusted sources of protein you can pick up in many states across the country.
Humane Farm Animal Care & Certified Humane Raised and Handled Label
This is a labeling program born of a partnership with Humane Farm Animal Care, the Humane Society of the United States and the American Society for the Prevention of Cruelty to Animals. If you see the label on dairy, meat or poultry it means that the animals were treated with a high set of standards from birth to slaughter: no antibiotics or hormones, plenty of space and limited stress, and none of the gnarly chicken bashing you've seen in videos about KFC. Some of the brands sold nationally include Meyer Natural Angus Beef, Murray's Chicken (only in the Northeast), Newman Farm Heritage Berkshire Pork, Applegate Farms, and Born Free Eggs. How will you recognize the label? The name is so damn long you can't miss it.
Local farmer's market
Any hillbilly knows that farmer's markets are the obvious choice for fresh produce, but they also attract local producers of meat, poultry, dairy, and fish. LocalHarvest.org is the best database for farmer's markets, small family farms (fresh eggs you pick up on the roadside in nowhere, USA), and all manner of niche local things like CSA subscriptions and old men with rickety knees and stories to tell. A quick search of my rural hometown turns up about a dozen local sources of eggs (chicken and duck), chicken, lamb, pork, fish, Nubian goats, and grass-fed beef — most of which I'd never heard of growing up.
Next time you have to run out for a gallon of milk, make sure you have this map from Sustainable Table downloaded to your mobile device. The map shows all of the rBGH-free dairy products available across the country and where to get them by state. rBGH is an artificial growth hormone created by the sinister folks at agro giant Monsanto to increase milk output. It's banned in the EU, Canada, Japan, Australia, and New Zealand — it should be off-limits here in the U.S., too.
Protein shakes
Athletes who need supplemental protein to build and repair muscle don't usually eat a pork cutlet after working out. Two main sources of animal protein in supplements are whey and casein, both of which come from milk. Whey is more commonly used in protein shakes because it's fast absorbing. It's generally considered to be safe for use, but the FDA's regulation of supplements — and especially the marketing thereof — is lax, so the bigger risk here is getting conned into an expensive product that doesn't suit your needs.
Chipotle
For enthusiasts and traders on the New York Stock Exchange, Chipotle Mexican Grill, Inc. is an assembly-line burrito joint that started with one Denver location in 1994 and now has more than 950 locations across the country. The rumor that it's owned by McDonald's was true up until 2006. Now the chain dishes out high-quality (and high-calorie) south-of-the-border grub that uses only hormone-free dairy, humanely raised and sustainable pork, and naturally-raised chicken. Fifty percent of the beef also meets the same high standards, but with those odds you're better off sticking to the carnitas.
Target
This year, Target started selling wild-caught Alaskan salmon (considered a sustainable industry) under its in-house labels Archer Farms and Market Pantry. Farm-raised salmon has a bad wrap for causing pollution, escaping into the wild where they breed with legit salmon and just not being very healthy to eat -- so this is a big improvement for a retailer with about 1,500 stores. Soon its sushi will also be wild-caught as well, but let's just agree not to eat sushi at Target.
Big discount retailers like Target and Wal-Mart wield enormous influence in what products come to market, so their future decisions about what meat to carry will be important. Of course, truly sustainable proteins will also mean an upward adjustment on rock-bottom prices.
Sardines
Cheap, plentiful and healthy. Sardines have tons of omega-3 fatty acids, insignificant amounts of mercury and they're considered a "best choice" by the Monterey Bay Aquarium Seafood Watch — an influential resource for buying sustainable fish, which is actually housed in a former sardine cannery — because of their abundance and relative immunity to overfishing. They're best eaten fresh on the grill, fried or as sushi, but the canned variety coming from Spain and Portugal are also good eating.
_________________________________________________________________________
More from AskMen.com:
Are Canned Foods Good For You?
Different Cuts Of Meat _________________________________________________________________________
La Cense Beef
When it comes to mail-order, direct-to-consumer beef, La Cense stands out among competitors like Omaha Steaks. Its beef is 100 percent grass-fed on a ranch in Montana, which means that it has no antibiotics or hormones and is higher in omega-3 fatty acids than beef from cattle finished on grain. The claim that a grass-fed steak doesn't hit the spot quite like a grain-finished, heavily marbled cut is only partially true: The meat is leaner, so you should expect a lighter, cleaner taste and think of it as another grade of animal rather than a lesser steak experience. Last year, La Cense also next-leveled Omaha Steaks with a burger truck in NYC — the coup de grace for the Midwest competitor's precooked Italian-style meatballs, which were still sitting frozen in your mailbox at lunchtime.
Niman Ranch
You've probably heard of Niman Ranch because it was the first meat label to benefit from menu branding (that is, when restaurants list the source of your steak or pork chop). Today, the 40-year-old, Cali-based ranch has a network of cattle ranchers and pork farmers that allow it to be one of the biggest sources of natural beef, pork and lamb for restaurants and grocery stores. It has managed to maintain high standards like using only vegetarian animal feed, no antibiotics or hormones, and humane environments on sustainable ranches. All meat ships overnight in the U.S.
Whole Foods
As much as I'd like to rail on Whole Foods for its overpriced food court and the nasty lavender-scented hand cream in the bathrooms, its protein case is a list-topper for its selection and the general availability to shoppers in the U.S. WF carries rBGH-free dairy from local producers, meat and poultry free of antibiotics and hormones, and it doesn't pump the packaging with carbon monoxide to give it that fuchsia glow. Same goes for the fish, which is either raised on environmentally-friendly farms or plucked from the ocean in a way that's certified by the Marine Stewardship Council, a nonprofit that makes sure nobody's dipping their fingers where they don't belong.
For all the good practices WF employs, you should still avoid buying ground beef there unless you watch them grind it: The company was linked to a significant E.coli outbreak as recently as 2008. If you're wondering why we left Trader Joe's off the list, it's because its selection of meat — even when it's from reliable sources — is mostly prepackaged or frozen. It also came under fire recently for selling all kinds of endangered fish like Chilean sea bass and orange roughy. We'll check back with the company in 2012 when it stops picking on the little guys.