Top 10 Romantic Christmas Gifts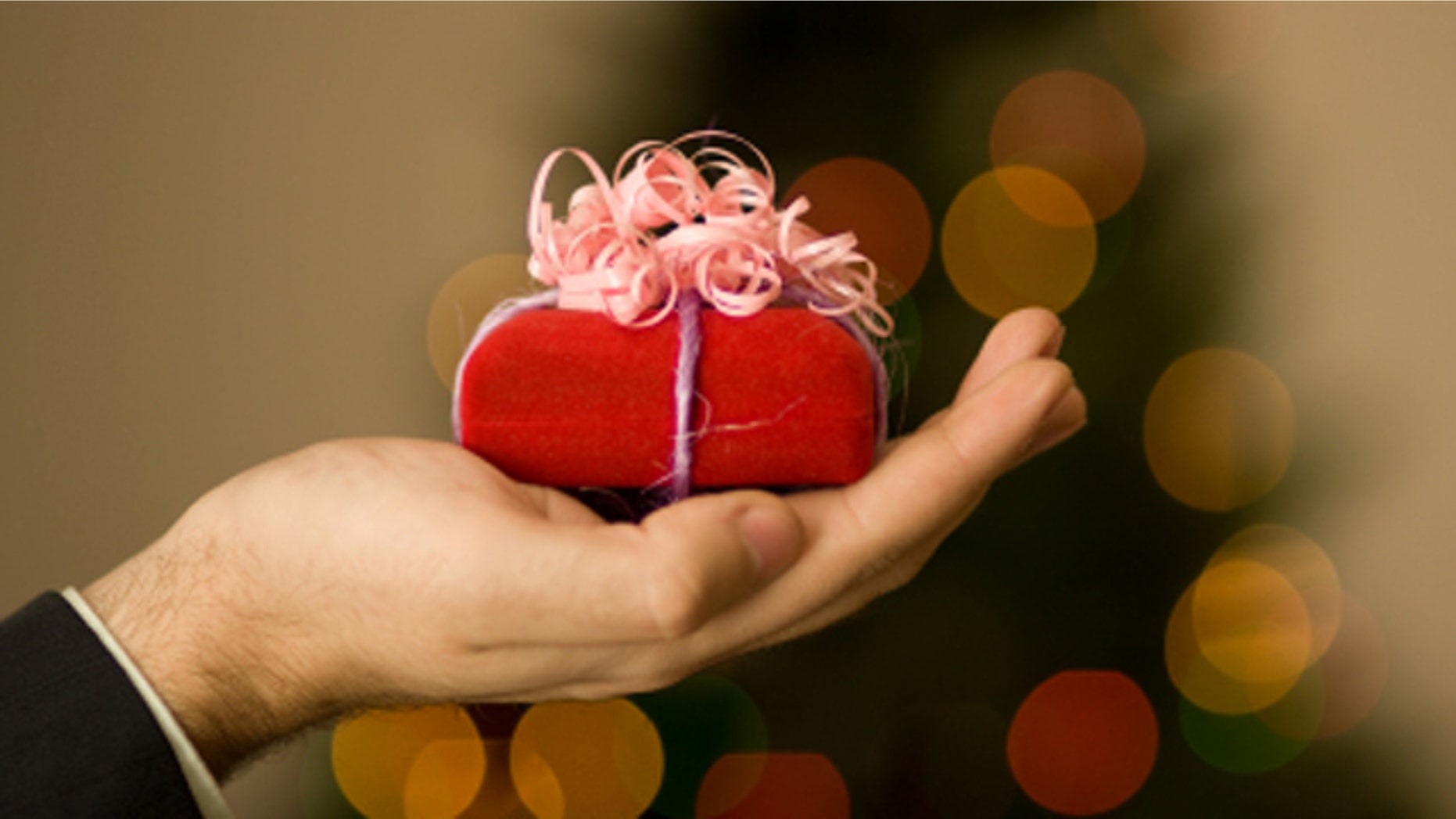 Despite what you may think, a woman's idea of romance isn't a kitchen appliance (too 1950s), a bottle of perfume (too cliche) or roses (too generic). And despite popular opinion, it's not the price tag that counts either — it's the thought.
The more time, effort and consideration you put into her gift — and the more you personalize it — the gushier she'll get. With these often-overlooked facts in mind, make sure she's bursting with cheer (and gratitude) this year by putting one of these top 10 romantic gifts under the tree.
Membership to an "of the month" club
This is truly the gift that keeps on giving, and it's a monthly reminder of your love for her. Not only will you get points for romance, you'll also get points for originality and thoughtfulness, especially if you tailor it to her tastes.
If she's a chocoholic, go with a chocolate of the month club. If she's a wine snob, there's an "of the month" club for that too. And it doesn't stop there: "of the month" clubs exist for lovers of cheese, coffee, candles, flowers, fruit, and movies; just log on to AmazingClubs.com and browse until you find the perfect match.
A cashmere sweater
This isn't just any sweater, it's a cashmere sweater: A luxuriously soft and pricey piece of clothing that's a true classic. It's functional, but since it can be worn for life, it's also a keepsake. Not all women love all sweater styles, so avoid trendy cuts in loud colors; stick to classic cardigans or V-necks in black, brown, cream, or navy.
Lingerie
Not all lingerie is romantic; something like crotchless panties, garter belts or any other item that could be seen as more a gift for you than her sucks the romance right out of it. When it comes to this gift, think sensuous, not slutty.
Stick with silk, satin and lace robes, camisoles, babydolls, slip dresses, bras and panties. And remember that part of feeling sexy is feeling comfortable — if something is too snug or falling off, it defeats the purpose. If you don't know her size, include the gift receipt so that she can exchange it.
Something inscribed
Books can be thoughtful and personal, but inscriptions take them to a whole new level of romance. Buy her a new novel that she's been dying to read, a first edition of her favorite classic or even a journal. The subject matter doesn't have to be romantic, but your inscription does. This is the time to tap into your sentimental side. Of course, if all else fails, you can always quote a love sonnet.
Something engraved
Although an iPod on its own isn't romantic, there is an easy way to elevate even the simplest gift into a true romantic token: engrave it. By forever branding a bracelet, cell phone or even a key chain with with your paired initials, anniversary date or even a sappy sentiment, you're sending her the message that you're in it for the long haul — and nothing is more romantic than commitment._________________________________________________________________________
More from AskMen.com:
The Life Span Of Romantic Gestures 
Top 10: Romantic Couples Destinations 
Top 10: Signs You're Not Romantic
_________________________________________________________________________
Show tickets
This gift is not about tickets for you (that means no Rage Against the Machine or Larry the Cable Guy), it's about tickets for her. Yes, that means sitting through three hours of men in tights if she loves the ballet. Often better than a wrapped present, a shared experience like a concert, opera, play or holiday show brings you closer together. And don't forget to save the ticket stub for Idea No. 3.
Something vintage
Antique stores are full of romantic artifacts, from decorative mirrors to classic vases. Most women love old-fashioned finds, but for a more personalized antique gift, give her a photo of the two of you in an old-fashioned frame. The fact that it's antique goes a long way to imbue it with amore. And best of all, you can search for this gift from your living room, just surf eBay's "Antiques" section.
A scrapbook
Don't worry, we're not suggesting that you cut and paste pictures into a scrapbook a la Martha Stewart, but thanks to technology, there are, ahem, less feminine ways of preserving memories. Internet sites like Scrapo.com, Picaboo.com and Shutterfly.com let you create scrapbooks with the click of a mouse; just drag and drop photos, then add your own poetic sentiments, and you're done.
Granted, it's a little cheesy, but it's about as close to a homemade gift as you can get — and what's more romantic than a record of your romance? For bonus points, throw in a ticket stub from an important movie or concert.
A weekend getaway
Women love surprises and women love weekend getaways. This year, pair 'em up and you have a recipe for romance. Once you reach your lovers' locale — whether it's Napa Valley wine country, the Big Apple or even a nearby bed and breakfast — keep the romantic theme going by taking her on a carriage ride, ordering room service for two and watching the sunset together.
Jewelry
All women love jewelry, but not all women love all jewelry. If she doesn't have her ears pierced, steer clear of earrings. If her style is simple and understated, bling isn't your best bet. If she doesn't wear a watch, don't waste your money on one. The best thing you can do is look and listen to what she likes.
Buying jewelry doesn't have to be intimidating; there are a few tried and true items, like something subtle, delicate and featuring her birthstone.