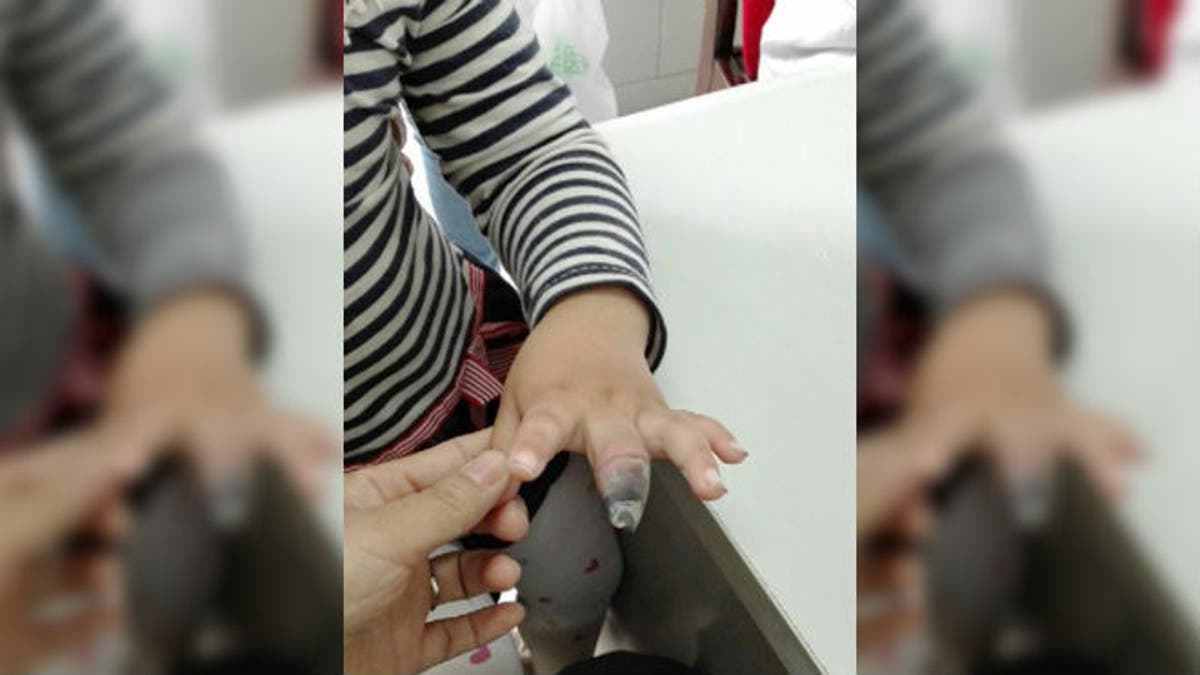 A Chinese toddler who bit her nail suffered a worse consequence than common bleeding. The girl's grandmother bandaged the little girl's finger so tightly that it cut off her blood circulation, which prompted doctors to amputate it, Central European News (CEN) reported.
Yue Tue, 4, of Suzhou City in east China's Jiangsu Province, was playing when she bit her finger and it began bleeding. Her grandmother, Feng Cheng, 60, secured a bandage with an elastic band around Tue's finger to try to suppress the blood.
Two days later, Tue's finger became swollen and turned black.
"[My granddaughter] said it didn't hurt anymore and she couldn't feel anything in her finger," Cheng told CEN. "I realized something wasn't right so immediately took her to hospital."
Doctors' examination found that the blood vessels had been so badly damaged that the only way to stop the dead tissue from spreading was to cut the finger off.
"It's not the bandage's fault but rather the poor usage of it is to blame," chief surgeon Deng Wei told CEN. "If bandages must be used, we must remember to keep the end of the finger showing, so we can see that the finger is still a normal color."
To save the girl's finger, doctors plan to transplant it into her hand to help it regenerate, noting that healthy blood vessels and tissue could see that finger regaining full functionality.