This fit mom dropped 6 dress sizes — by losing only 2 pounds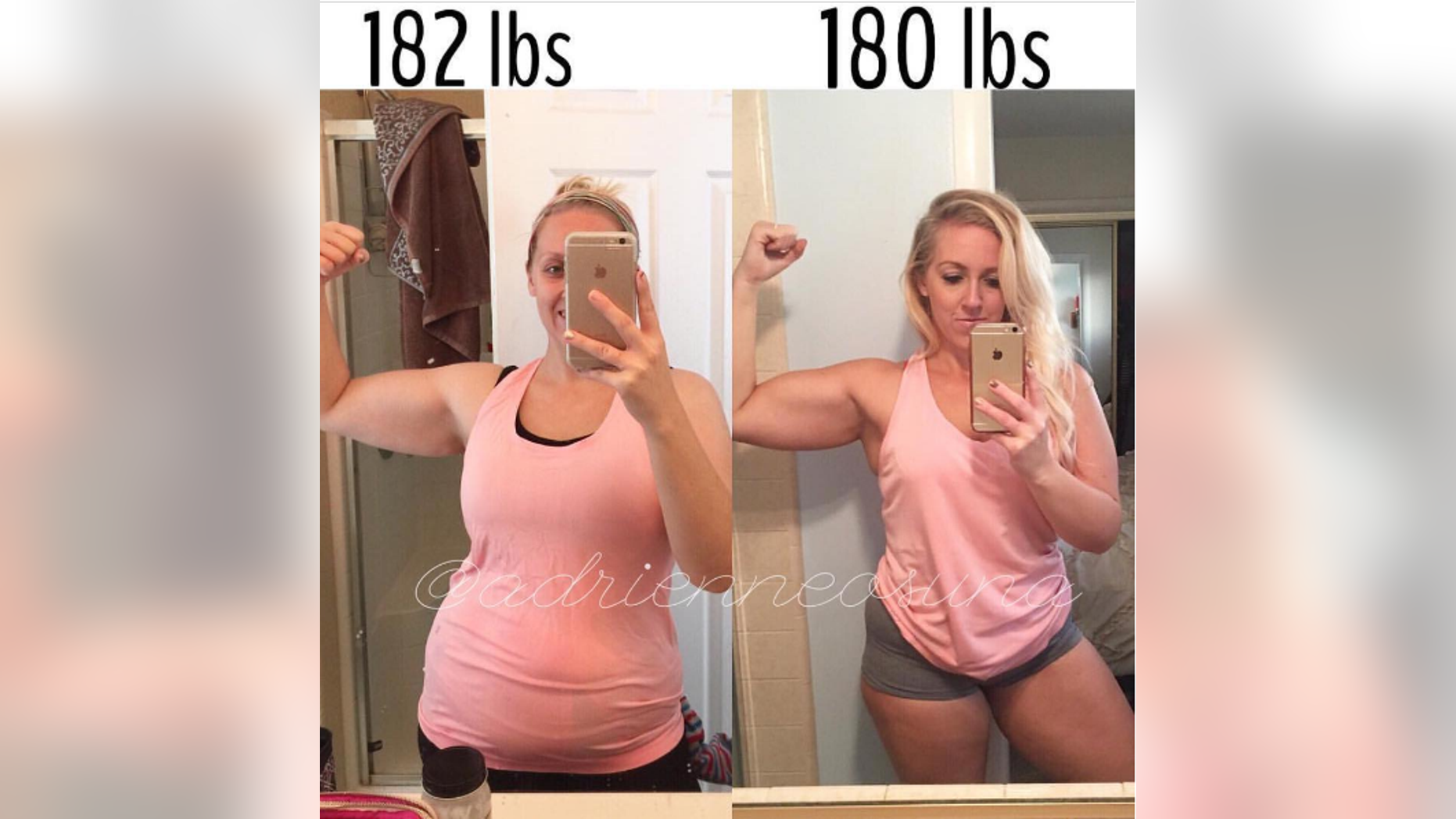 Toss out your scale.
If you need any more evidence that weight is just a number, take a look at one mom's recent side-by-side viral photo that shows just how much muscle mass has to do with our appearance.
Adrienne Osuna — who has lost only 2 pounds but dropped six dress sizes — is being praised for the honest photo, which shows her before and after she began heavy weight lifting and transformed her body.
"I THANK GOD I didn't let the scale stop me…I could care less what I weigh," the mother of four wrote in the caption of the original Instagram post, in which she says she is now a size 10 instead of a size 16. "For reals — powerlifting built this body. My goals are to build muscle and lose fat."
THE 7 BEST FOODS TO HELP YOU SHED POUNDS
Since being posted online about five weeks ago, the original post had garnered over 10,000 likes as of Friday afternoon. A second post with the same photo and an update on her story had gotten more than an additional 11,000 likes.
In the caption, Osuna writes that she hopes women see that pesky number on the scale drop, but she urges them not to dwell too much on that number.
Osuna wrote that she lifts weights five days a week and does cardio three days a week. She intermittently fasts for 15 hours overnight, which some studies suggest may help shed unwanted fat.
THE MOST DANGEROUS AREAS FOR BODY FAT
Various other studies support that strength training can result in significant weight loss. Among the findings are that lifting boosts metabolism. And, if you're looking for a trim and toned bod, fixating on the scale won't do you any good because, as the old adage goes, muscle always weights more than fat.
"STOP letting the scale throw you off," Osuna quips in the caption, which is sprinkled with smiley and heart emoji. "Just do your squats baby girl."