There's a hidden hazard in the air at gun ranges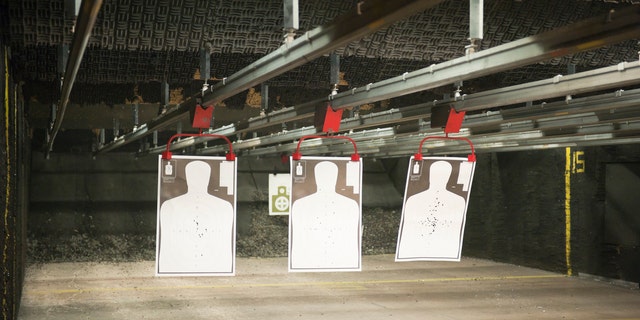 Visiting a shooting range is not without risk, and we aren't talking about deadly accidents. Lead dust discharged by firearms is the leading cause of lead poisoning outside the workplace, the Seattle Times reported in a lengthy 2014 investigation.
Each time a gun filled with lead-based ammunition is fired, a cloud of lead particles trails in the bullet's wake. The dust hangs in the air and collects on clothing, creating a hazard to anyone who comes in contact with it.
The Times' conclusion: "Thousands of ... workers, shooters, and their family members have been contaminated at shooting ranges due to poor ventilation and contact with lead-coated surfaces." A 2016 Oregonian investigation backs that up, noting the ventilation system at a former National Guard Armory in Montana was clogged with "lead-laced bunnies the size of tangerines"; 20 workers fell ill.
NPR takes a look at one move that has since been made: The Department of Defense in April tightened its limit for acceptable levels of lead in blood to 20 micrograms per deciliter.
Bloomberg earlier this year cited a DoD rep who said roughly 1,200 DOD employees have their blood monitored for lead due to workplace exposure. The CDC adds these stats: 1.2 million law enforcement officials risk exposure as part of their weapons-training requirements; as many as 60,000 Americans work in shooting ranges, and 34 million Americans target shoot.
But firearms advocates say fears of lead poisoning are "unsupported by evidence." A rep for the National Shooting Sports Foundation tells NPR he sees an effort afoot to "diminish people's participation in shooting sports or exercise their second amendment rights."
This article originally appeared on Newser: There's a Hidden Hazard in the Air at Gun Ranges