PHILADELPHIA – The opioid crisis ravaging many parts of the country is impacting a group usually untouched by the drug wars – pets.
The ongoing battle to regulate opioids has left veterinarians scrambling to find medicine and pain killers for their small, furry patients.
The government has tried to reduce opioid addiction by reining in the amount of drugs that are produced and distributed. That means nationwide there is an unprecedented shortage in the injectable versions of morphine, hydromorphone, and fentanyl – staples of surgical sedation in small animals, like cats and dogs.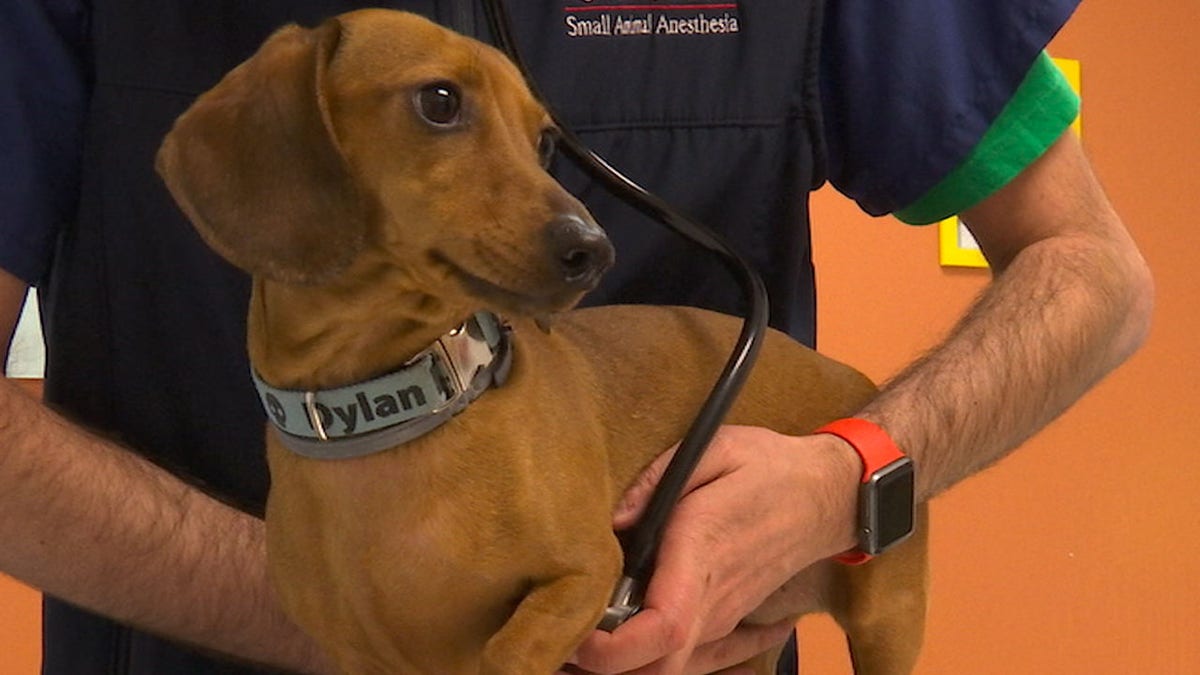 Hospitals treating people obviously get first priority in receiving the drugs. That means that shortage is more acute in animal clinics.
"The shortage is making it challenging to provide adequate anesthesia for all of our patients," said Dr. Giacomo Gianotti, head of anesthesia at the Veterinary Hospital of the University of Pennsylvania. "We anesthetize roughly 20 to 30 cases a day. We are one of the largest clinics in the nation and worry – will there enough opioids?"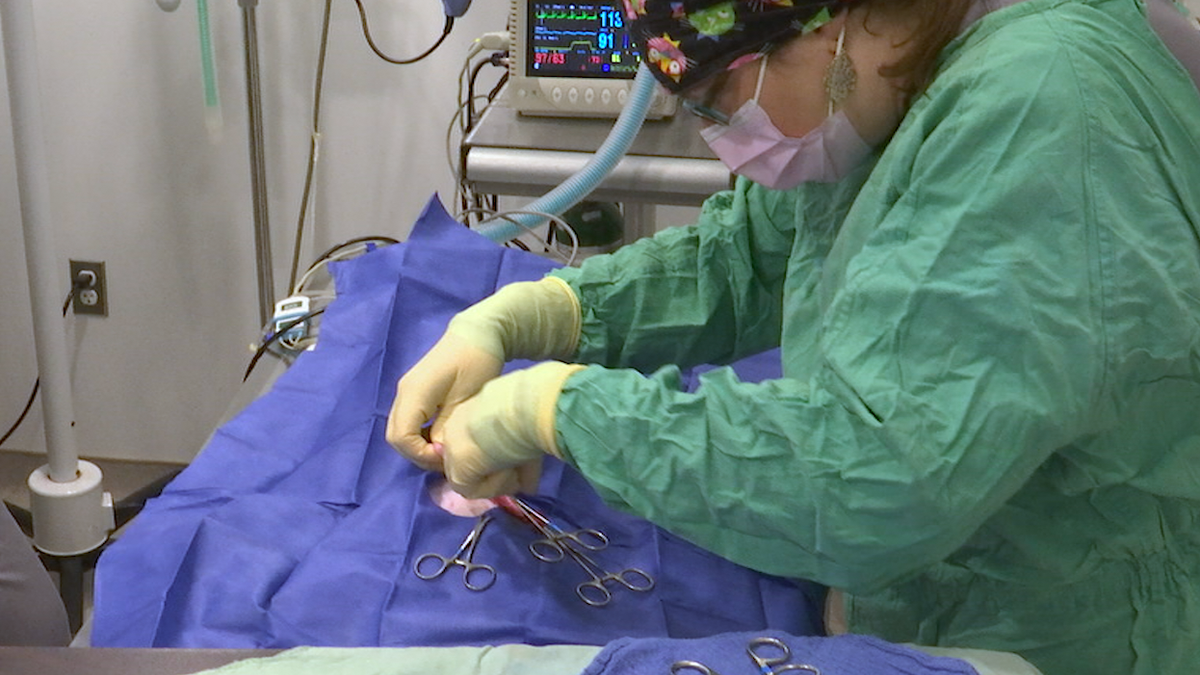 Veterinarians like Dr. Jennifer Jones, owner of Animedic and One Love Veterinary Clinics in Philadelphia, said animal doctors are forced to administer second-choice drugs, which are pricier, or deliver standard drugs differently.
"It's frustrating," Jones said, "We use establish protocol put forth by the American Animal Hospital Association, so when we have to deviate from those [guidelines] I don't want to have to second guess the drug's effects."
Kimara Martinez said she had to bring in her rescue cat, Ursula, to Animedic to be spayed – but was worried about the procedure because of the pain medicine shortage. Doctors use opioids to sedate animals during surgery and to minimize pain afterward.
"I love her," Martinez said of her cat. "She is like a part of my family and I would want the same care for her as I would anyone else in my family."
Without the opioids or insufficient amounts of the drug, doctors like Jones are either unable to treat cases like Ursula or must resort to using a less potent drug that may leave the patient in pain. This is especially prominent in emergency cases, where hydromorphone is needed to sedate an animal that has been involved in some sort of accident and needs surgical reconstruction. In dire instances, veterinarians will postpone routine surgeries in order to manage emergency or life-threatening procedures.
Veterinarians say the hardest thing about managing animal care is that they cannot tell you how much pain they are experiencing, or if the drugs are effective.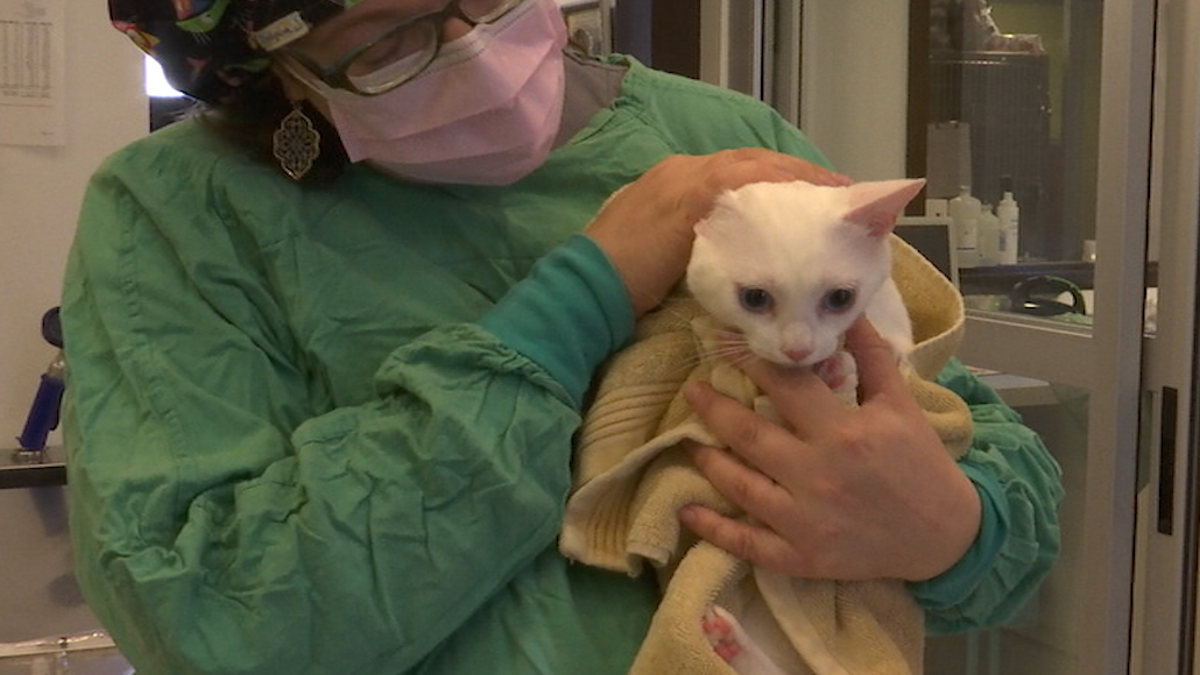 "Veterinarian medicine is often a forgotten victim of this shortage, but these pets, like humans, are not getting the medicine they need," said Jones.
Gianotti said pet owners are being forced to make hard decisions regarding diagnostic testing simply because the cost to sedate the animal is rising. Diagnostic tests can often serve as a preventative measure, identifying cancers or illnesses before spreading.
"Shortages are common in this field, but this is different," Jones said. "They are not saying we don't have the drugs, they are saying we can only give X amount of the drug."
In a Feb. 27 letter to the U.S. Drug Enforcement Administration, a coalition of professional medical groups — including the American Hospital Association, the American Society of Clinical Oncology and the American Society of Health-System Pharmacists — said the shortages "increase the risk of medical errors" and are "potentially life-threatening."
"We use the same drugs as humans, and order from the same companies," Gianotti said.
The DEA has severely limited the quotas for morphine, hydromorphone, and fentanyl in an attempt to reduce the misuse of opioid painkillers. The DEA called for a 25 percent reduction of all opioid manufacturing last year, and an additional 20 percent this year.
"We are trying to meet the legitimate medical need while balancing the amount of material manufactured because the excess material can ultimately lead to diversion," said DEA spokeswoman Katie Laughery.
But, Laughery noted, government limits should not be causing the shortage. Some blame the shortage on manufacturing setbacks.
Jones said when she received the memo regarding the shortage earlier this year, she didn't realize it was a national scarcity that would likely be permanent.
"We didn't have time to prepare," Jones said.
Now, all she can do is wait.