Texas QB Shane Buechele was born despite his father getting a vasectomy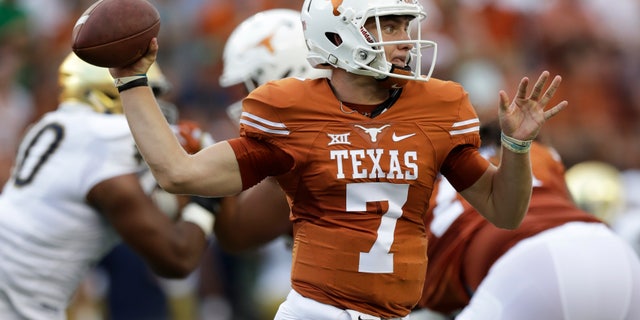 NEWYou can now listen to Fox News articles!
Texas Longhorns freshman quarterback Shane Buechele wasn't even supposed to have been born, apparently. He wasn't quite an accidental pregnancy in the traditional sense but the result of a conception that occurred after his father had gotten a vasectomy.
"He's the oops baby who turned out to be the prodigy," Jordan Buechele, one Shane's two sisters, joked to the Dallas Morning News.
Click for more from Fox Sports.