Texas mother delays cancer treatment to deliver healthy baby girl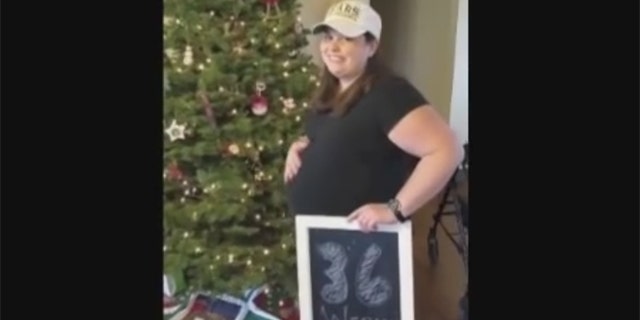 NEWYou can now listen to Fox News articles!
A Texas mother was eight weeks pregnant with her second child when doctors diagnosed her with a form of brain cancer that grows rapidly and is difficult to treat.
For Julie Prater, 32, and her husband, Luke, this meant having to decide whether to treat her stage IV glioblastoma, or risk harming their baby, according to WFAA.
"We made a very easy decision for us, which was just to keep the baby healthy," Luke Prater told WFAA.
Julie's journey began when she suffered a grand mal seizure in the middle of the night, leading doctors to run a series of tests for a possible diagnosis. They initially told her she had just over a year to live.
"When I was in the MRI, that's kind of when as a nurse I was like, 'This isn't right if they're doing this many scans on me,'" Julie told WFAA. "That's when I started crying, and I was like, 'There's something going on here.'"
Julie, who worked as a full-time nurse before going back for her advanced degree, knew that her child could be harmed by the drugs and procedures intended to save her own life. Despite the grim prognosis, she forwent treatment and the tumor conditioned to grow. In her third trimester doctors were forced to operate on the tumor, and she suffered a second seizure. Julie will require six months of radiation following the surgery.
Doctors safely delivered June Lane Prater at 36 weeks on Dec. 8.
"They've really done a great job," Julie told the news station. "She's here and healthy, and really cute," she said.
Luke said the family will now focus on the next step, which will be starting chemotherapy right away.
"It keeps you very serious on what the next step is, right? And the next step is just to be happy," Luke told WFAA.