Texas hospitals develop rapid tests for Zika virus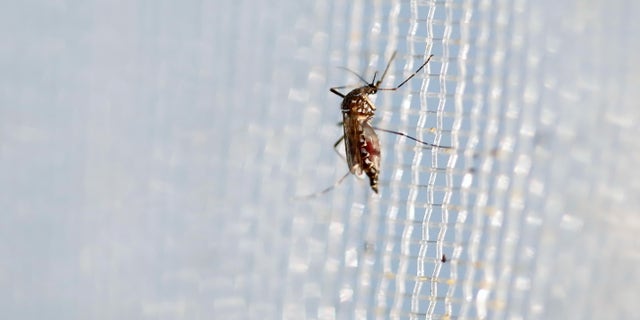 NEWYou can now listen to Fox News articles!
Two Texas hospitals announced their collaboration on the first hospital-based rapid tests for Zika virus on Tuesday.
Texas Children's Hospital and Houston Methodist Hospital worked together to develop the test in a matter of weeks. The Zika direct tests can be performed on blood, amniotic fluid, urine or spinal fluid, can be customized for each hospital's diagnostic laboratory and will provide results within several hours, according to a news release.
The test is designed to detect the genetic material of the virus and can distinguish Zika virus from dengue, West Nile or chikungunya virus infections. It will initially be offered to patients with a positive travel history and symptoms consistent with Zika including rash, joint pain and fever, as well as asymptomatic pregnant women with a positive travel history.
"With travel-associated cases of the Zika virus becoming more prevalent in the United States, coupled with the looming increase in mosquito exposure during spring and summer months, we must be prepared for a surge of Zika testing demand," Dr. James Versalovic, pathologist-in-chief at Texas Children's Hospital and leader of the hospital's development team, said in a news release. "We must provide answers for anxious moms-to-be and families who may experience signs and symptoms or may simply have travel history to endemic areas."
With currently available testing, physicians faced the possibility of long delays through local and state public health laboratories and the Centers for Disease Control and Prevention (CDC).
"Hospital-based testing that is state-of-the-art enables our physicians and patients to get very rapid diagnostic answers. If tests need to be repeated or if our treating doctors need to talk with our pathologists, we have the resources near patient care settings," Dr. James M. Musser, chair of the department of pathology and genomic medicine at Houston Methodist Hospital and leader of the hospital's development team, said in the news release.
The direct test is currently available to registered patients at the two medical centers, but the labs will consider referral testing from other hospitals and clinics in the future.
The World Health Organization declared Zika to be an international health emergency on February 1. According to the CDC, the virus has spread to at least 32 countries and territories, mostly in the Americas. Two U.S.-Brazilian studies will have initial results in May on whether Zika is causing birth defects and other neurological disorders, a senior U.S. public health official said on February 19.