Texas girl, 4, wants to 'shake off' cancer with Taylor Swift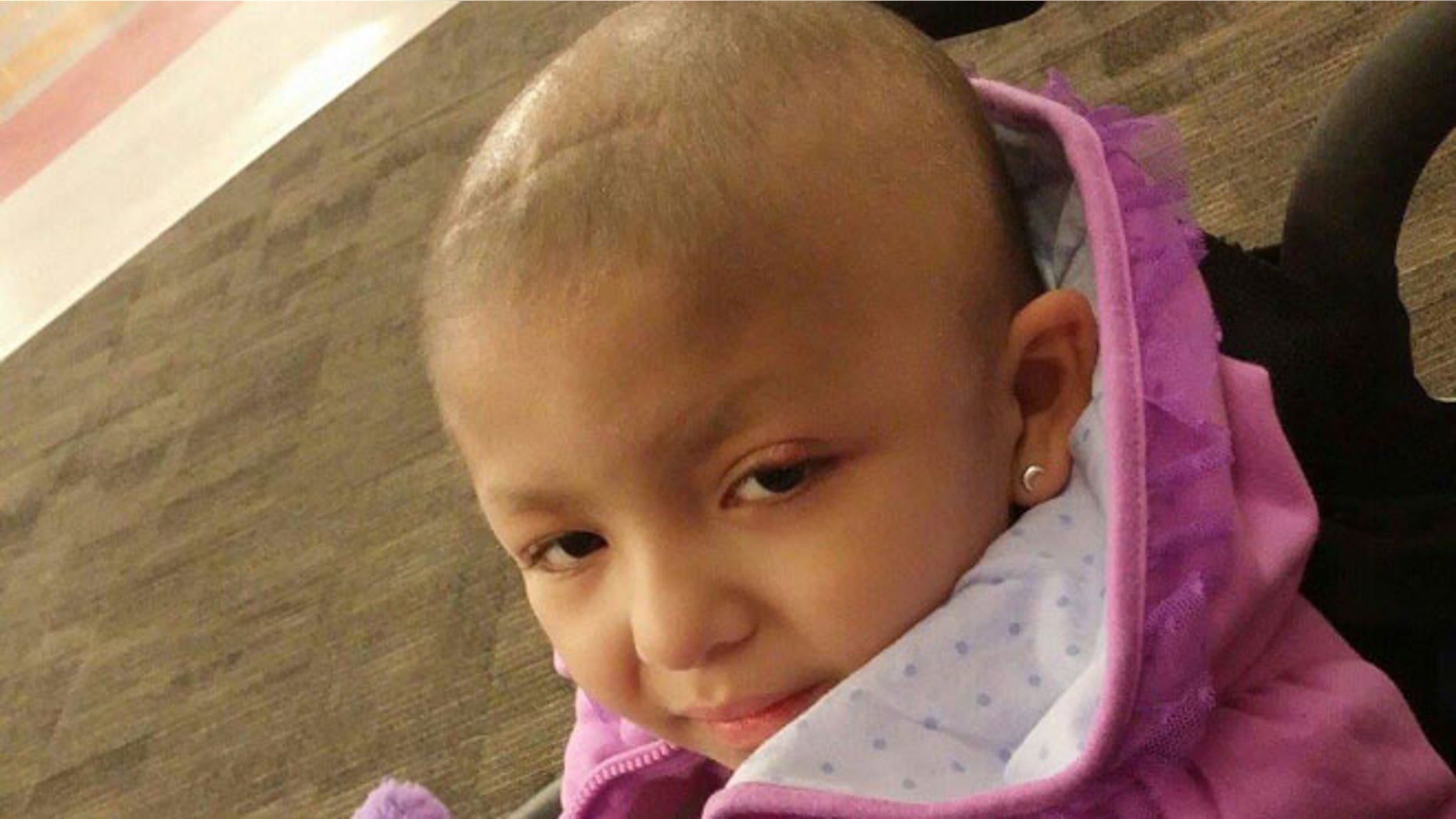 A 4-year-old girl battling cancer in San Antonio, Tex., is checking off her bucket list with her mother, but she has just one wish left: to dance with Taylor Swift to her hit single "Shake It Off."
"And you always say shake it off because you want to shake off what?" Jennifer Arriaga, mother of Jalene Arriaga, told khou.com.
"Cancer," Jalene replied.
Jalene was diagnosed with an aggressive brain tumor in April 2014, but doctors haven't been able to stop the tumor from growing. Jalene has a type of Ewing sarcoma called a primitive neuroectodermal tumor (pNET), which is a type of tumor that forms in bone or soft tissue.
"There's nothing else [doctors] can do for her," Jennifer Ariaga told khou.com. "They told us anything that you want to do with her now or she wants to do, go ahead and do it."
Swift, who has been known to send gifts to her fans, has sent Jalene gifts, including memorabilia and a signed poster. Now, the Arriagas want to see if she can Skype or Facetime with Jalene.
The Arriagas' community is using the hashtag #ShakeItOffJalene on Twitter and mentioning @taylorswift13, Swift's Twitter handle, to try to get the pop star's attention, according to the news station.
But no matter whether Jalene gets her last dance with Swift or not, the Arriaga family is trying to treasure their last moments with the little girl by living in the moment.
" … whatever happens, we'll have our time to mourn and be sad," Jennifer Arriaga told khou.com, "but right now, let's just enjoy her."