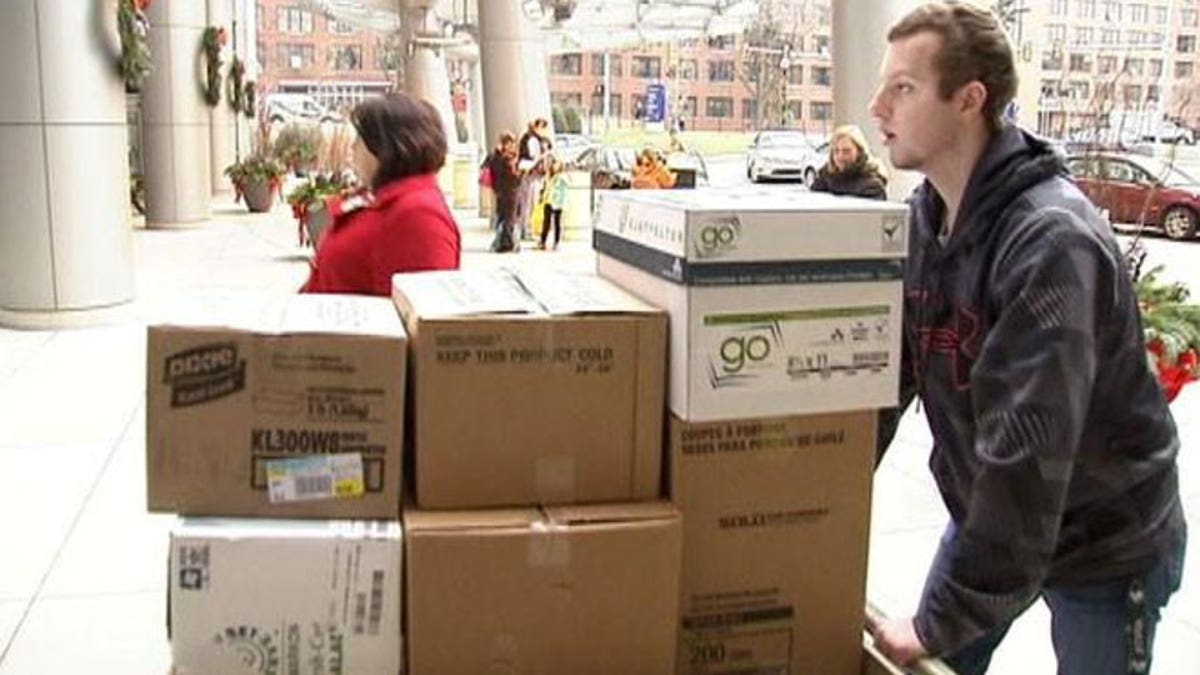 Connor Bint, 15, suffers from stage 4 brain cancer, but the Michigan boy hasn't let the diagnosis slow him down, MyFoxChicago.com reported.
"Just because you get cancer doesn't mean you can't live life to the fullest every single day," Bint said.
Instead of dwelling on his chemotherapy side effects or the fact that he can no longer play football, Bint has channeled his energy into helping others this holiday season.
During his treatment at C.S. Mott Children's Hospital, in Ann Arbor, Mich., Bint observed one thing that made the other youth patients happy: the toy room. That's how he came up with the idea to organize a toy drive to help lift the spirits of other children at the hospital, according to My Fox Chicago.
With the help of a club at his school, Bint collected nearly 4,000 dolls, toys, books, trucks, stuffed animals and games in a matter of weeks.
"Hopefully they have enough room for all the toys," Bint said. "There will be toys for many years to come, and it's going to be amazing."
Byron Myer, community relations manager of Mott Child and Family Life Community Relations, said Bint's donation is one of the largest he has ever received, according to My Fox Chicago.
Prior to his diagnosis, Bint had dreamed of becoming an architect or a professional baseball player. But now, all the teenager is praying for is a miracle.
Click for Connor Bint's Go Fund Me account to help fund his treatment expenses.
Click for more of the My Fox Detroit story from MyFoxChicago.com.