Teen dies in menstruation hut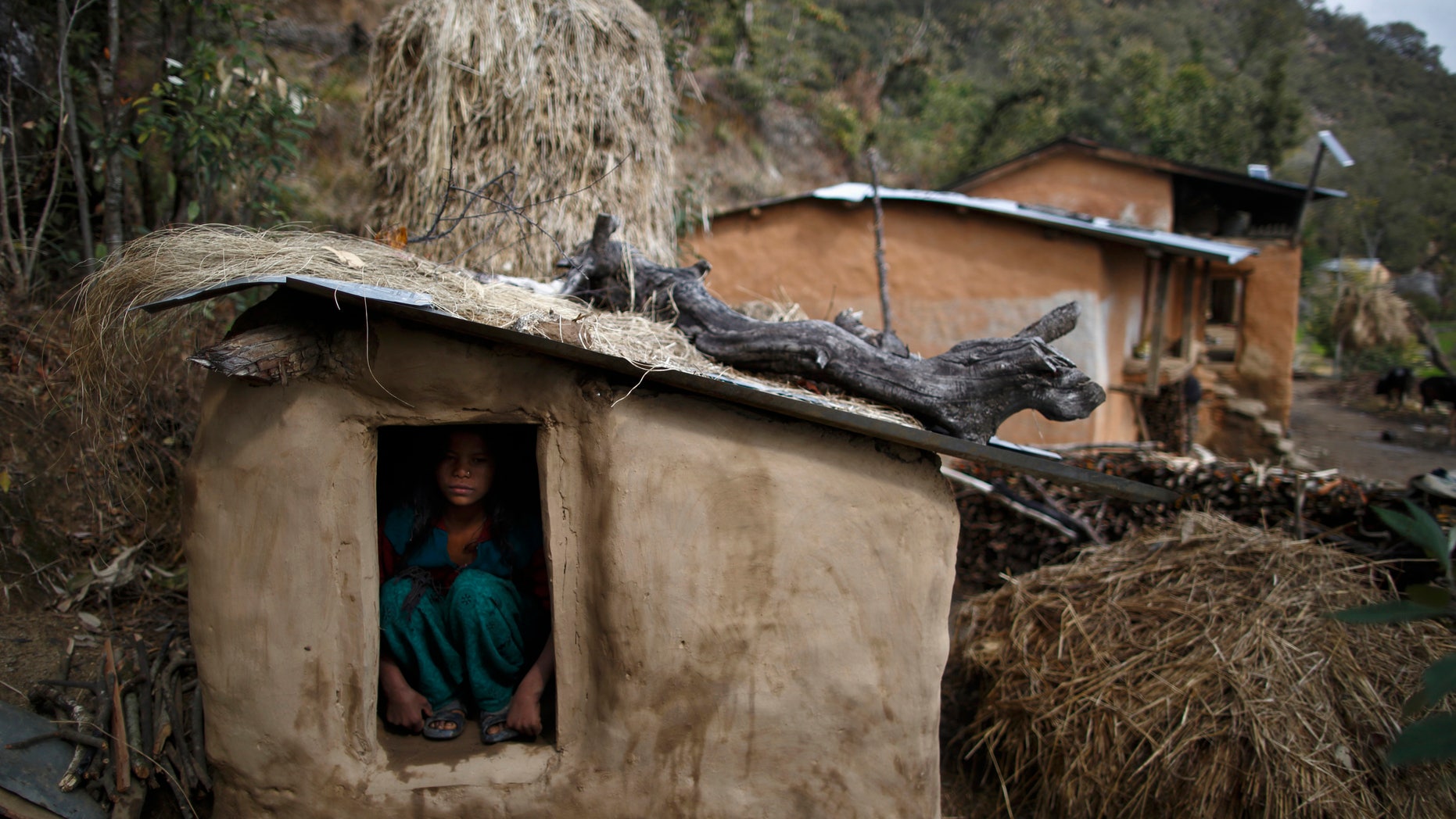 Though the ancient Hindu practice has been banned since 2005, a 15-year-old girl in Nepal was banished to a shed while she was menstruating. On Monday, police confirmed that she died.
"We are investigating the case. We suspect that she died of suffocation from the smoke of a fire she lit to keep herself warm," local district inspector Badri Prasad Dhakal told AFP.
The practice, known as chhaupadi, bans women from involvement in normal activities during menstruating and after childbirth and from interacting with men of the household, AFP reported. Though chhaupadi was banned, local leaders are lax about implementing the rule, AFP reported.
In a similar case in November, a 26-year-old woman in western Nepal died in a menstrual hut, which led the country's prime minister to call her district to find out what happened, NPR reported. Local police suggested the woman, Dambara Upadhyay, may have died of a heart attack, but the initial report could not determine her cause of death.
The name of the teen was not released.
"It is crucial for us to work to change the attitudes of the people and raise awareness against this practice," Mohna Ansari of Nepal's National Human Rights Commission, told AFP.