Surprising signs you'll live to 100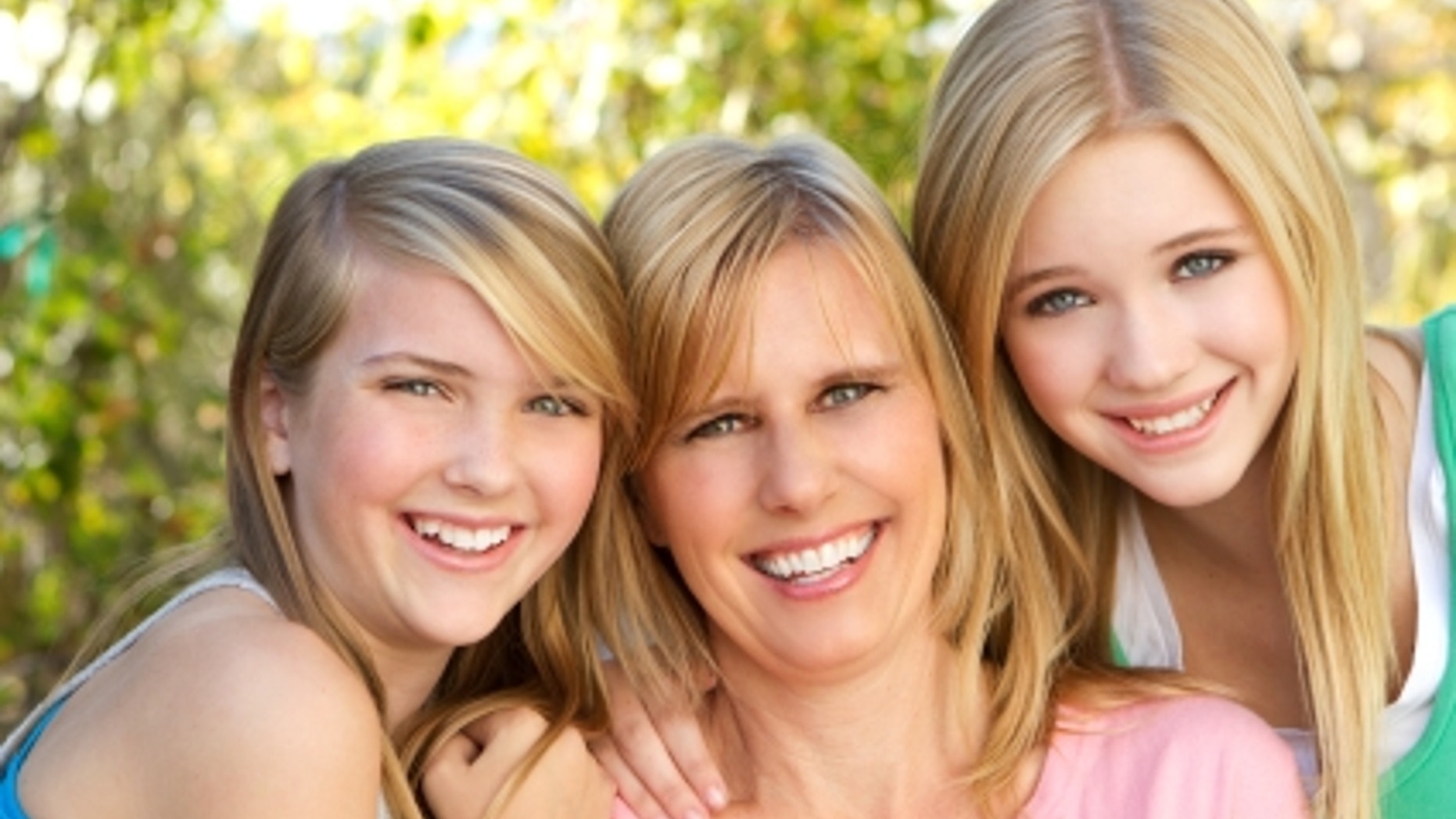 From what you eat to how you live, it is the little things you do that add years to your life.
Consider this: In the 20th century, the average life expectancy shot up 30 years—the greatest gain in 5,000 years of human history. And this: Centenarians—folks who make it into the triple digits—aren't such an exclusive club anymore, increasing 51 percent from 1990 to 2000.
How to account for these dramatic leaps? Advances in health, education, and disease prevention and treatments are high on the list, and that makes sense. But what you may not know is that seemingly unimportant everyday habits, or circumstances in your past, can influence how long and how well you'll live.
Here, the latest research on longevity—science-based signs you're on a long-life path, plus tips on how to get on track.
You have a (relatively) flat belly after menopause
Women who are too round in the middle are 20 percent more likely to die sooner (even if their body mass index is normal), according to a National Institute on Aging study. At midlife, it takes more effort to keep waists trim because shifting hormones cause most extra weight to settle in the middle.
If your waist measures 35 inches or more (for men, 40 inches or more), take these steps:
1. Work two or three 20-minute strength-training sessions into your weekly exercise regimen to preserve lean muscle mass and rev metabolism.
2. Eat a daily serving of omega-3s (in salmon, walnuts, and flaxseed) to help combat inflammation and seven daily servings of fruits and vegetables, loaded with disease-fighting antioxidants.
3. Get 25 percent of your daily calories from healthy fats—such as monounsaturated fatty acids—which protect your heart and may help you store less fat in your belly (for a 1,600-calorie diet, that's 44 g).
More from Prevention:  Get a Flatter Belly at Any Age

You were a healthy-weight teen
A study in the Journal of Pediatrics that followed 137 African Americans from birth to age 28 found that being overweight at age 14 increases your risk of developing type 2 diabetes in adulthood. Adults with diabetes are two to four times more likely to develop heart disease than those without the condition, according to the American Heart Association.
You like raspberries in your oatmeal
Most Americans eat 14 to 17 grams of fiber per day; add just 10 g and reduce your risk of dying from heart disease by 17 percent, according to a Netherlands study. Dietary fiber helps reduce total and LDL ("bad") cholesterol, improve insulin sensitivity, and boost weight loss.
One easy fix: Top your oatmeal (1/2 cup dry has 4 g fiber) with 1 cup of raspberries (8 g) and you get 12 g of fiber in just one meal. Other potent fiber-rich foods: 1/2 cup of 100% bran cereal (8.8 g), 1/2 cup of cooked lentils (7.8 g), 1/2 cup of cooked black beans (7.5 g), one medium sweet potato (4.8 g), one small pear (4.3 g).
You make every calorie count
Researchers in St. Louis reported that men and women who limited their daily calories to 1,400 to 2,000 (about 25 percent fewer calories than those who followed a typical 2,000-to 3,000-calorie Western diet) were literally young at heart—their hearts functioned like those of people 15 years younger.
"It's about not just eating less but getting the most nutrition per calorie," says study author Dr. Luigi Fontana, associate professor of medicine at Washington University School of Medicine. Study subjects stuck to vegetables, whole grains, fat-free milk, and lean meat and nixed white bread, soda, and candy. If you cut empty calories and eat more nutrient-rich foods, your health will improve, says Fontana.
More from Prevention: 8 Things You Don't Know About Calories

You're a tea lover
Both green and black teas contain a concentrated dose of catechins, substances that help blood vessels relax and protect your heart. In a study of more than 40,500 Japanese men and women, those who drank 5 or more cups of green tea every day had the lowest risk of dying from heart disease and stroke. Other studies involving black tea showed similar results.
You really need only one or two cups of tea daily to start doing your heart some good—just make sure it's a fresh brew. Ready-to-drink teas (the kind you find in the supermarket beverage section) don't offer the same health benefits. "Once water is added to tea leaves, their catechins degrade within a few days," says Jeffrey Blumberg, a professor of nutrition science and policy at Tufts University. Also, some studies show that adding milk may eliminate tea's protective effects on the cardiovascular system, so stick to just lemon or honey.
You skip cola (even diet)
Scientists in Boston found that drinking one or more regular or diet colas every day doubles your risk of metabolic syndrome—a cluster of conditions, including high blood pressure, elevated insulin levels, and excess fat around the waist, that increase your chance of heart disease and diabetes. Controlling blood pressure and cholesterol levels, preventing diabetes, and not smoking can add 6 to 9 1/2 healthy years to your life.
One culprit could be the additive that gives cola its caramel color, which upped the risk of metabolic syndrome in animal studies. Scientists also speculate that soda drinkers regularly expose their tastebuds to natural or artificial sweeteners, conditioning themselves to prefer and crave sweeter foods, which may lead to weight gain, says Dr. Vasan S. Ramachandran, a professor of medicine at Boston University School of Medicine and the study's lead researcher.
Better choices: Switch to tea if you need a caffeine hit. If it's fizz you're after, try sparkling water with a splash of juice.
More from Prevention: 7 Gross Side Effects Of Drinking Diet Soda

You eat purple food
Concord grapes, blueberries, red wine: They all get that deep, rich color from polyphenols—compounds that reduce heart disease risk and may also protect against Alzheimer's disease, according to research. Polyphenols help keep blood vessels and arteries flexible and healthy. "What's good for your coronary arteries is also good for your brain's blood vessels," says Robert Krikorian, director of the Cognitive Disorders Center at the University of Cincinnati. Preliminary animal studies suggest that adding dark grapes to your diet may improve brain function. What's more, in a recent human study, researchers found that eating one or more cups of blueberries every day may improve communication between brain cells, enhancing your memory.
You don't like burgers
A few palm-size servings (about 2 1/2 ounces) of beef, pork, or lamb now and then is no big deal, but eating more than 18 ounces of red meat per week ups your risk of colorectal cancer—the third most common type, according to a major report by the American Institute for Cancer Research. Colorectal cancer risk also rises by 42 percent with every 3 1/2-ounce serving of processed meat (such as hot dogs, bacon, and deli meats) eaten per day, the report determined.
Experts aren't sure why red and processed meats are so harmful, but one of their suspects is the carcinogens that can form when meat is grilled, smoked, or cured—or when preservatives, such as nitrates, are added. "You can have an occasional hot dog at a baseball game, but just don't make it a habit," says Karen Collins, RD, a nutrition advisor at AICR. And when you do grill red meat, marinate it first, keep pieces small (kebab-size), and flip them often—all of which can help prevent carcinogens from forming. If you're baking or roasting it, keep the oven temp under 400°F.
You run for 40 minutes a day
Scientists in California found that middle-aged people who did just that—for a total of about 5 hours per week—lived longer and functioned better physically and cognitively as they got older; the researchers tracked runners and nonrunners for 21 years. "What surprised us is that the runners didn't just get less heart disease—they also developed fewer cases of cancer, neurologic diseases, and infections," says study author Eliza Chakravarty, MD, an assistant professor of medicine at Stanford University School of Medicine. "Aerobic exercise keeps the immune system young." If you don't like to run, even 20 minutes a day of any activity that leaves you breathless can boost your health, she says.