MTV reality star Diem Brown shoots video of herself losing hair to chemo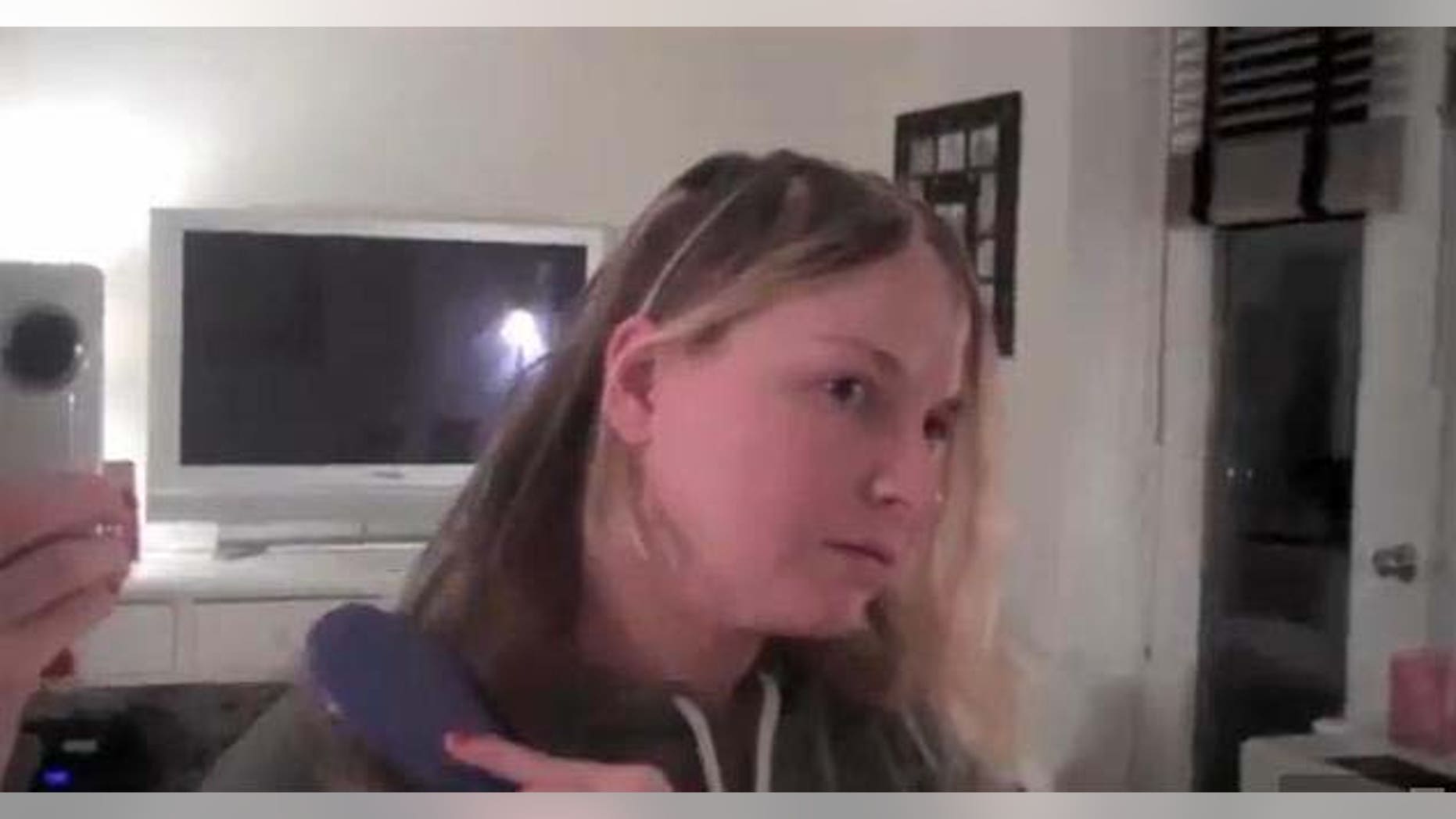 When cancer patients undergo chemotherapy, the side effects of treatment can take a physical – and emotional – toll.  MTV reality star Diem Brown, who was recently diagnosed with ovarian cancer for the second time, is hoping to give people a better understanding of how difficult the process can be.
In an attempt to chronicle one aspect of her chemo experience, Brown shot a home video of her brushing through her hair as it slowly falls out over time.  According to Brown, she didn't shave her head outright, because she was curious about what losing her hair would be like.
"I wanted to see how the hair falling out actually happened. Like, how fast did it happen? What does it feel like when it comes out? What does it look like while it's falling out?" Brown wrote in a blog post for People Magazine.
Two-and-a half weeks after receiving her first carbo/taxol chemo infusion, Brown turned the camera on herself every other night. Comprised of various segments of a makeup-free Brown talking to the camera while she brushes her hair, the finished video gives viewers a raw glimpse of what it's like for Brown to watch her hairbrush gather with clumps of her blonde hair.
At around the 2:30 mark in the video, an unexpected moment is captured; Brown watches in dismay as a huge portion of her hair falls away.
"I wasn't prepared for it, but my inner Melissa Etheridge spirit kicked in, and I feel proud of how I handled it," Brown posted in People.
Ultimately, Brown hopes that her video will help cancer patients who Google search terms such as 'hair loss during chemo.' She wants them to know exactly what happens when patients don't simply shave it off.