Superstorm Sandy Leaves New York City Hospitals Powerless Due to Flooding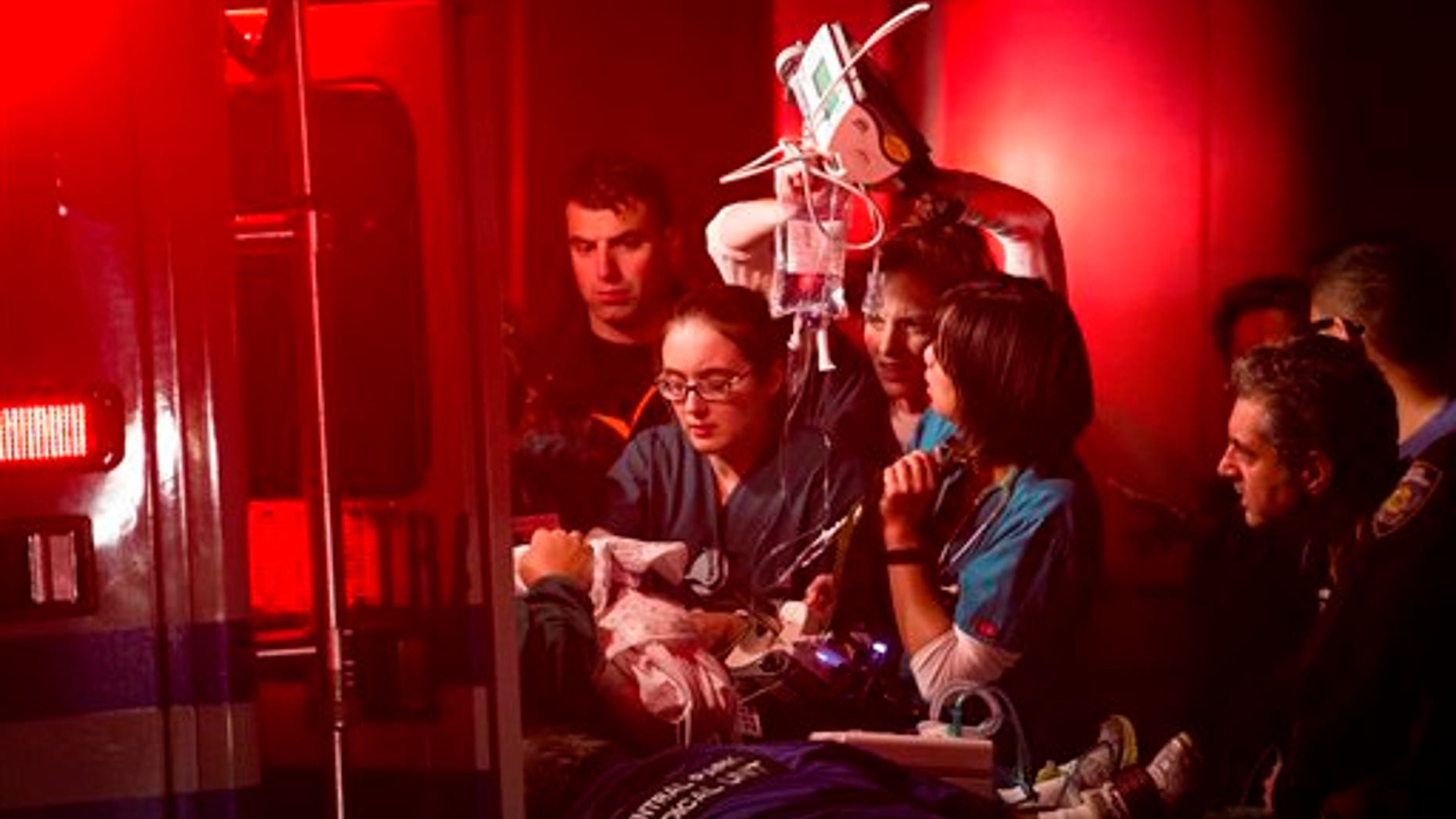 New York – Two of the most important medical centers in New York City lost power during Superstorm Sandy earlier this week, causing panic and frantic effort to transfer patients.
Both NYU Langone Medical Center and Bellevue Hospital Center were still trying to figure out what led to power failures Thursday. Their backup generators failed and nearly 1,000 patients had to be evacuated. The main issue seems to be the most common type of flood damage: water in the basement.
While both hospitals placed their generators on high floors to protect them from floods, critical components from their backup power system, including fuel pumps and tanks, remained in basements located just a block from the East River. The water, which rushed with tremendous force, found a way into the equipment.
"This reveals to me that we have to be much more imaginative and detail-oriented in our planning to make sure hospitals are resilient as they need to be," said Irwin Redlener, director of the National Center for Disaster Preparedness at Columbia University's Mailman School of Public Health. However, the problem of unreliable backup electricity at hospitals is not new.
Over the first six months of the year, 23 percent of the hospitals inspected by the Joint Commission, a health care facility accreditation group, were found to be out of compliance with standards for backup power and lighting. When the Northeast was first hit with a blackout in 2003, the backup power at several New York City hospitals failed or performed poorly. Generators malfunctioned or overheated and fuel ran out too quickly. This led to a mayoral task force recommending upgrading testing standards for generators and requiring backup plans for blood banks and health care facilities that provide dialysis treatment.
For two days, National Guardsmen carried fuel to the generators at Bellevue, but conditions inside the hospital still deteriorated. The hospital lost all water pressure on Tuesday and nearly 700 patients had to be evacuated by Thursday afternoon. The power at NYU went out, leaving their staff scrambling to evacuate 300 patients with no notice.
Beth Israel Medical Center was functioning in Manhattan. It is on backup power, but two generators were brought in on Thursday as a precaution.
Alan Aviles, president of New York City's Health and Hospitals Corporation, stated Bellevue might be out of commission for at least two more weeks. NYU Langone's generators are operating again, but the hospital is waiting for Con Ed to restore its power before it starts taking patients again, which could happen in a matter of days. Construction is under way on a new power plant, but at a cost of more than $200 million, which will run on natural gas and supply all the hospital's power needs.
Based on reporting by the Associated Press.
Follow us on twitter.com/foxnewslatino
Like us at facebook.com/foxnewslatino