Superbugs no match for Tasmanian devil milk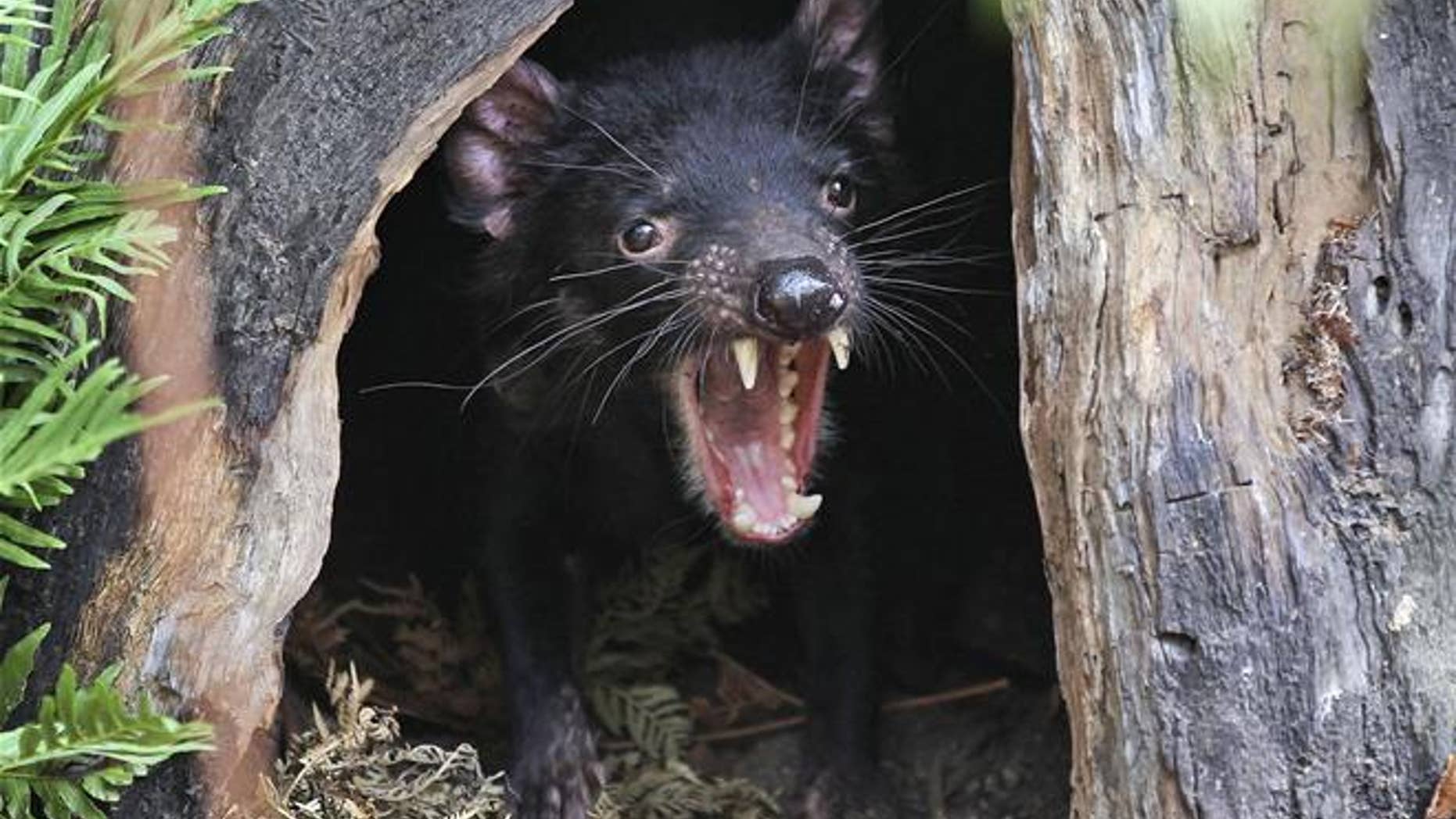 Forget mother's milk, the real good stuff is devil's milk. A study published this month in Scientific Reports has found that Tasmanian devil milk contains certain chemical compounds that could help humans in their battle against drug-resistant bacterial infections.
WHO has called so-called superbugs "a fundamental threat to human health, development, and security," the Sydney Morning Herald reports. A previous study has shown drug-resistant bacteria could kill 10 million people annually—more than cancer—by 2050 if something isn't done.
Enter the Tasmanian devil. Like other marsupials, devil joeys live in their mother's pouches, which are definitely not clean, while their immune systems haven't fully developed, Gizmodo reports.
To help the joeys fight off infection, the milk of Tasmanian devil mothers contains six antimicrobial peptides called cathelicidins (human milk has only one). Researchers at the University of Sydney in Australia synthesized these six devil milk peptides and found that two of them were effective against some of the most dangerous drug-resistant bacteria in the world, including golden staph and enterococcus.
Researcher Emma Peel calls the discovery "really exciting" and "really cool." (Other research has found that the cure for a deadly superbug could be hiding in our noses.)
This article originally appeared on Newser: Superbugs No Match for Tasmanian Devil Milk