Sunscreen gadget shows you where you missed a spot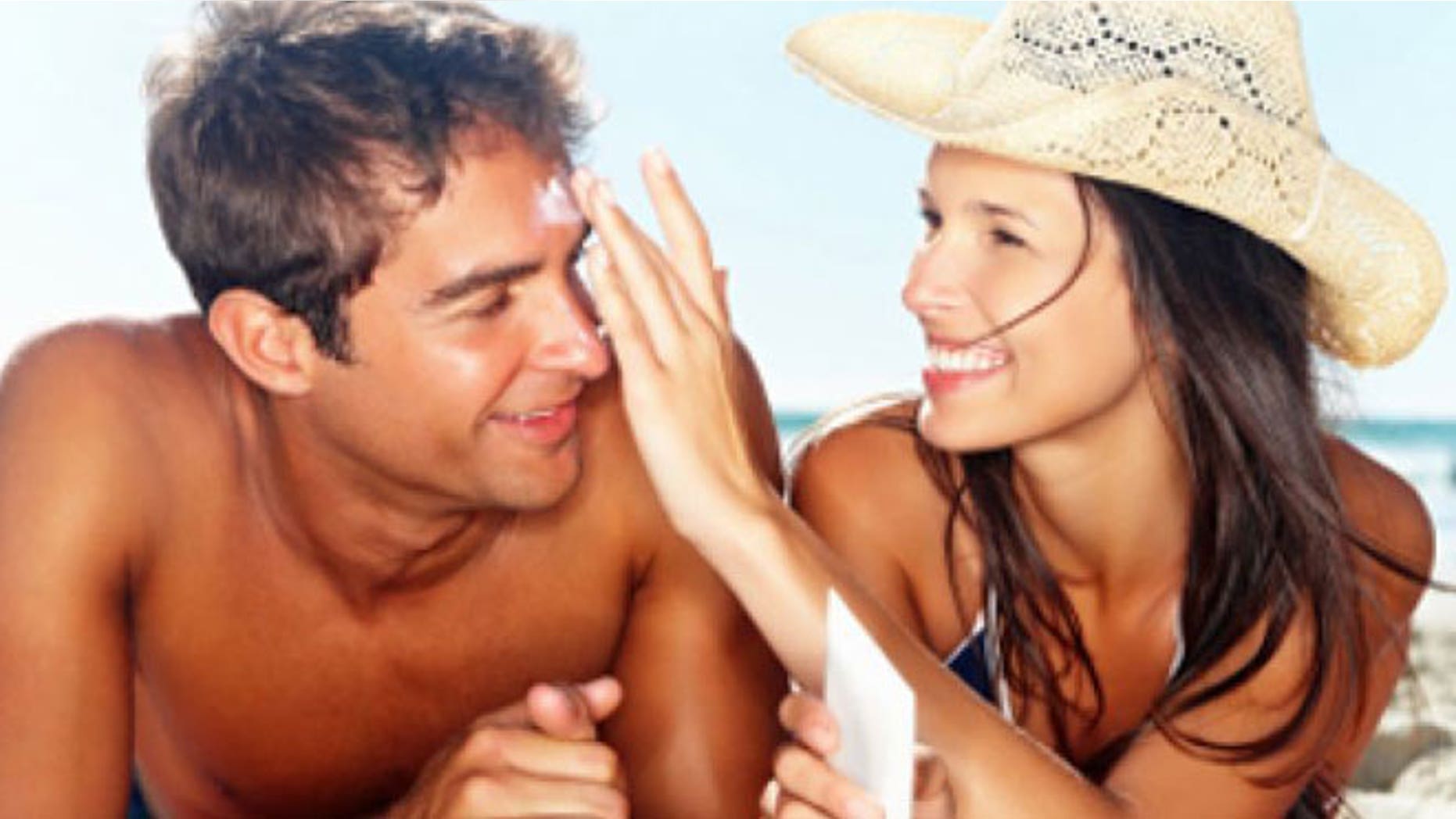 By the time you realized you missed a spot with the sunscreen, the damage is usually already done. And, per the American Cancer Society, exposure to the sun's UV rays is the leading cause of skin cancer, including deadly melanoma.
So when it comes to applying sunscreen, you want to get it right. Soon there will be a gadget that can help you do just that.
Sunscreenr by Voxelight is a portable viewer that houses a UV camera, Mashable's Lance Ulanoff reports, calling the device a "digital companion to your sunblock-applying regimen." When looking through Sunscreenr, areas of skin to which UV ray-absorbing sunscreen has been applied show up black, while areas without sunscreen are lighter.
Ulanoff gave it a try, "and, sure enough, I could see … what was covered and what was not." But Sunscreenr won't be ready to help you stay protected this summer—the product is still in development, per Mashable.
Voxelight hopes to get it to market late this year. Following a Kickstarter campaign that, per a press release, raised more than $100,000, Sunscreenr is now available for pre-order for $93 on Indiegogo, where Voxelight says, "Both of our founders have watched family members struggle with skin cancer. We wanted to create a way to better protect our children and ourselves from sun damage." While the working prototype is a small black box, Sunscreenr will ultimately resemble a small keychain and come in five colors.
The unit will take up to 30 seconds of video so you can check your sunscreen even when you're alone. Ultimately, Voxelight's David Cohen tells Ulanoff, Sunscreenr's price could drop to about $20.
This article originally appeared on Newser: Sunscreen Gadget Shows Where You Missed a Spot
More From Newser