Sugar Mixture May Cure Cholera Says University of Central Florida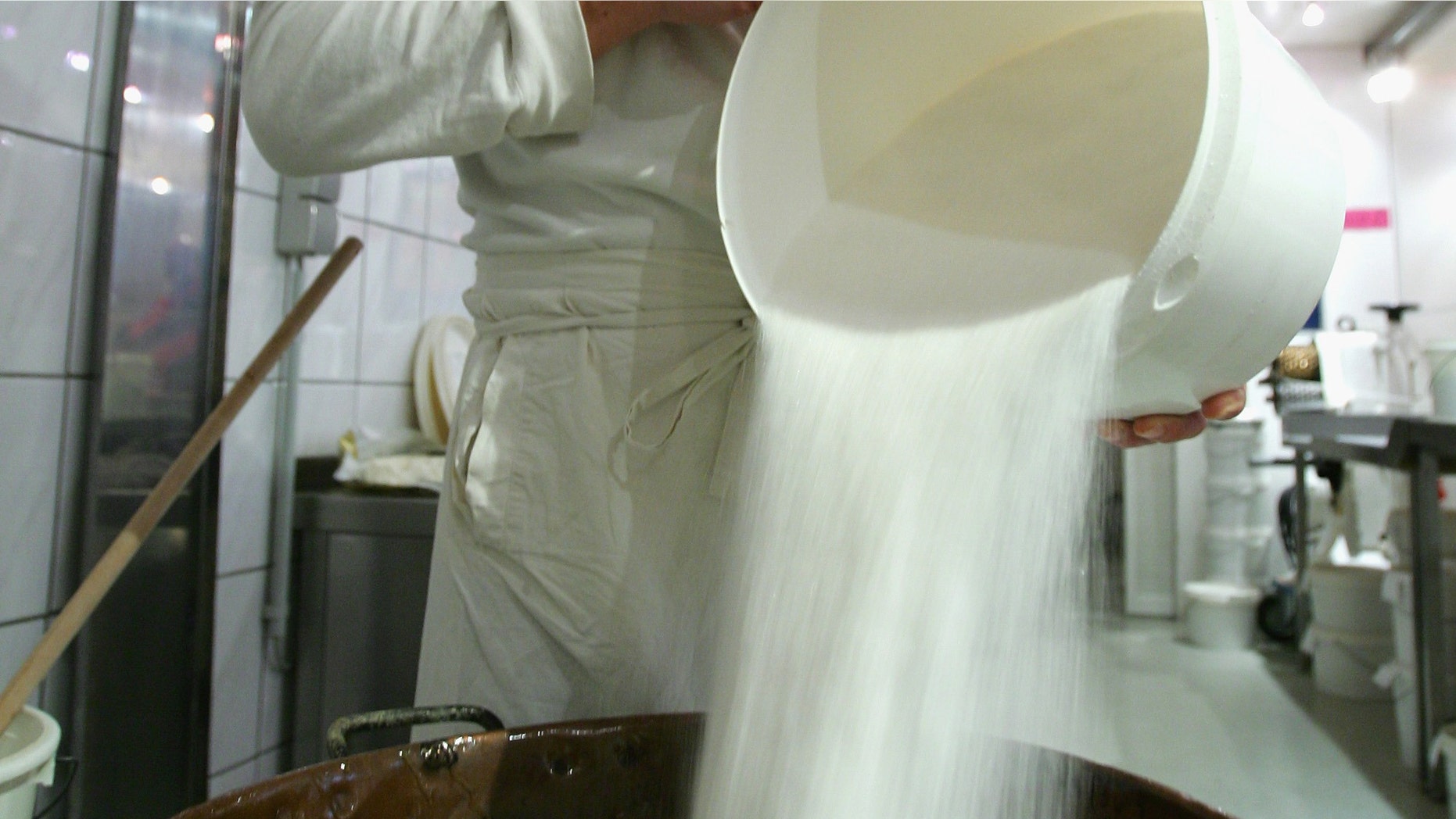 The University of Central Florida says it has developed a new tool to fight cholera – a sugar-nanoparticle mixture.
The sugar mixture, which researchers say could someday be used to treat someone infected with cholera, which is transmitted by poor sanitation and dirty water, and perhaps other diseases. According to a study, published this week in Bioconjugate Chemistry, the mixture would also be used to test water sources to determine whether they are contaminated with cholera.
"It's really quite amazing," UCF assistant professor J. Manuel Perez, the lead researcher on the project, said in a news release. "It means we have a quicker diagnostic tool using a simple and relatively cheap sugar-nanoparticle combination."
Cholera has had a devastating impact on Haiti, killing over 3,800 people in the country and sickening tens of thousands more since last October.
Dominican Republic has also been impacted by the disease, but at a much smaller scale – less than 200 people have been sickened in the country, and there have been no reported deaths. Worldwide, there have been about 3 to 5 million cases of cholera, and 100,000 to 120,000 deaths.
More studies are needed to determine whether the sugar mixture will work. But researchers claim it would be fast and less expensive than current methods of combating cholera. And the detection system is so small -- it's the size of a desktop computer or handheld calculator – and could be turned into mobile devices that relief workers or food screeners could use in the field.
"By developing a fast and sensitive test for cholera toxin that does not require sophisticated equipment or refrigeration, (the researchers) have provided health care workers with a potentially valuable tool for use in areas struck by natural disasters or with inadequate infrastructure," said Janna Wehrle of the National Institutes of Health, who oversees the project. "The possibility that the novel chemistry discovered by these investigators might also be useful for treating cholera is especially exciting."
Follow us on twitter.com/foxnewslatino
Like us at facebook.com/foxnewslatino