Study had its flaws, but MS treatment it tested was 'close to curative'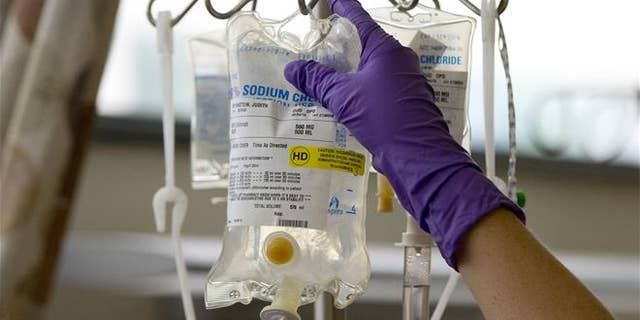 NEWYou can now listen to Fox News articles!
The sample size was quite small, but research on patients with multiple sclerosis shows promising results on stopping the progression of the incurable disease that causes the immune system to attack the coating around nerve fibers (and the fibers themselves) in the brain and spinal cord, the BBC reports.
Per the study published in the Lancet, 24 MS patients between the ages of 18 and 50 from three different Canadian hospitals were subjected to "strong immunosuppression" treatments, including aggressive chemo, followed up by a stem cell transplant.
All of the patients had a poor prognosis and had already tried similar but more conservative MS treatments—but this treatment plan went beyond those, completely wiping out the immune system instead of merely suppressing it, then rebuilding it from scratch with stem cells.
The results: The treatments significantly reduced the onset of the disease for 23 out of the 24 patients (one of the patients died). And among the survivors, no one suffered a relapse or showed any sign of the disease over a 13-year period.
Per the Telegraph, patients who had been severely disabled could now walk and move about again, even go skiing—leading experts to rave that the "unprecedented" treatment is "close to curative" and could be hailed as the first ever to lead to "complete long-term remission." Medical Daily notes that the treatment may have been effective because it basically treated multiple sclerosis as an autoimmune disease rather than a neurodegenerative one—an ongoing debate between scientists.
But while the head of clinical trials for the UK's MS Society says this type of treatment "holds a lot of promise" for MS patients, "it's also an aggressive procedure that comes with substantial risks and requires specialist aftercare." And in addition to the tiny number of subjects examined in the study, there was also no control group—meaning larger, more fleshed-out studies are needed to see if these findings hold real weight.
(This type of treatment for MS has only recently been recognized as a potentially life-altering one.)
This article originally appeared on Newser: Strong Chemo Plus Stem Cell Transplant May Halt MS
More From Newser