Student dies after playing dangerous 'choking game'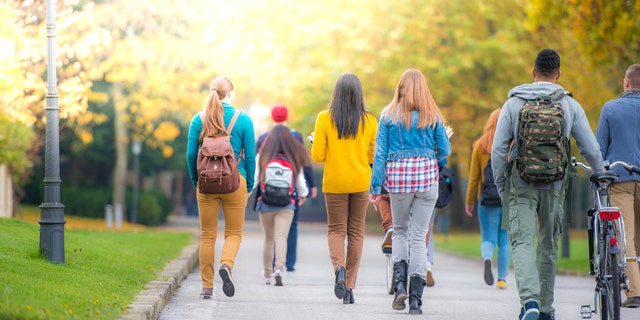 School officials in New Jersey are warning parents and students about the tragic consequences of a dangerous "choking game" that killed a youth earlier this week. The game, also known as "flatliner," "fainting game" and "space monkey," involves people choking themselves to achieve euphoria through brief hypoxia, which is a loss of oxygen to the brain.
The victim, whose name and age have not been released, was a student in the school district of Bernards Township, which is about 13 miles southwest of Morristown. Superintendent Nick Markarian sent a letter home to parents earlier this week, encouraging them to talk to their children about these games and review the browser history of their media devices.
"The early-adolescent brain does not process information in the same manner as an adult brain, and so children in this age group are not able to fully understand the serious consequents," said Markarian, according to MyCentralJersey.com.
INFERTILE MICE GIVE BIRTH WITH HELP OF LAB-GROWN OVARIES
The superintendent said parents should watch for mood swings, broken blood vessels, bloodshot eyes, disorientation, bruising or frequent headaches in their kids — all of which may be signs that they participated in the game. He told MyCentralJersey.com that parents should be alert for possible evidence including knots in neckties, belts, ropes or plastic bags.
The district has set up a page dedicated to crisis prevention on its website.
PATIENTS FARE WORSE WITH OLDER DOCTORS, STUDY FINDS
The student's death comes at a time when districts across the country are on alert for dangerous trends spreading through social media. In Alabama, the Baldwin County Public Schools district sent a warning home to parents about the alleged "Blue Whale Challenge," which is believed to have started in Russia. Though no injuries or deaths have been attributed to the alleged game, parents were warned to be wary of children downloading it. The game instructs players to complete a range of challenges, like cutting themselves and committing suicide, over 50 days.
"Anything that could be a potential harm or danger to students we want to put that out so parents can be aware of it as well," Anthony Sampson, the school system safety supervisor, told WKRG.