Stores may steer teen boys to supplements doctors advise against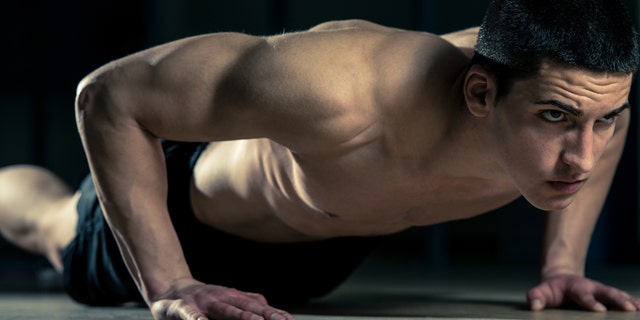 Employees at health food stores often recommend supplements like creatine and testosterone to teen boys even though these products pose serious health risks, a U.S. study suggests.
More than one in 10 teen boys try muscle-building products, as do more than one in five male high school athletes, researchers note in Pediatrics. Risks of creatine include liver and kidney damage, dehydration and muscle cramps; testosterone is also tied to liver and kidney impairment and may halt bone growth.
For the study, researchers posing as 15-year-old boys called 244 stores and asked what they should buy to bulk up. Overall, 67 percent of store employees recommended creatine and 10 percent suggested testosterone.
"Just because something is sold in a health food store does not make it good for kids," said lead study author Dr. Ruth Milanaik, of Northwell Health and Cohen Children's Medical Center of New Hyde Park, New York.
"Parents and teens must learn to read the warning labels placed on products in order to fully understand what they are putting into their bodies," Milanaik added by email.
These supplements are legal, but manufacturers have placed age restriction warning labels on creatine and testosterone boosters advising against use by minors, Milanaik said.
While it's clear some teens ignore the warnings on these supplements, which are widely available in health food stores nationwide, the current study offers fresh insight into how often store employees recommend the products to minors who shouldn't use them.
To see what teen boys might experience shopping for supplements, a researcher called the stores and identified himself as a 15-year-old football player entering 10th grade.
First, the researcher said he was doing strength training and asked an open-ended question about what the store employee recommended he take to improve his performance. Without prompting, 39 percent of the employees recommended creatine, while only two workers told teens to take testosterone.
Next, the researcher asked specifically about whether the store employee would recommend creatine, and 29 percent did. Roughly 30 percent of the workers advised against creatine, while 2.5 percent of them refused to make recommendations over the phone.
When the researcher asked specifically about testosterone, 9 percent recommended it. But 89 percent of the workers advised against taking testosterone and 1.2 percent of them refused to discuss it over the phone.
Last, the researcher asked if he could purchase the supplements on his own if he came to the store.
For creatine, 74 percent of the workers said the researcher could come buy it himself, while 23 percent said he would have to be at least 18 years old to make the purchase.
With testosterone, 41 percent of the employees said the researcher could buy it, and 56 percent said he would need to be at least 18 years old.
When store workers said it wasn't possible to buy the products, they said it was against store policy or that the products weren't recommended for minors.
The findings suggest that pediatricians need to educate parents and teens about safe ways to improve athletic performance and the risks of supplements like creatine and testosterone, the authors conclude.
Ideally, doctors and parents should talk to children before they are old enough to go into the stores and buy supplements, said Dr. Michele LaBotz, a sports medicine researcher at InterMed P.A. in Portland, Maine, who wasn't involved in the study.
Pointing out these items in the store, showing kids the labels and explaining the risks can help with this conversation, LaBotz said by email. Parents should also pay attention when kids search for information about these products online, and be aware of pressures teen athletes may face to bulk up or use performance-enhancing products.
"For the otherwise healthy individual, there are no frank health benefits (with) these substances," LaBotz said. "Proactively talk with your kids about this stuff, and start these conversations well before the teen years."