Steroid injections for lower back pain have limited benefits, study says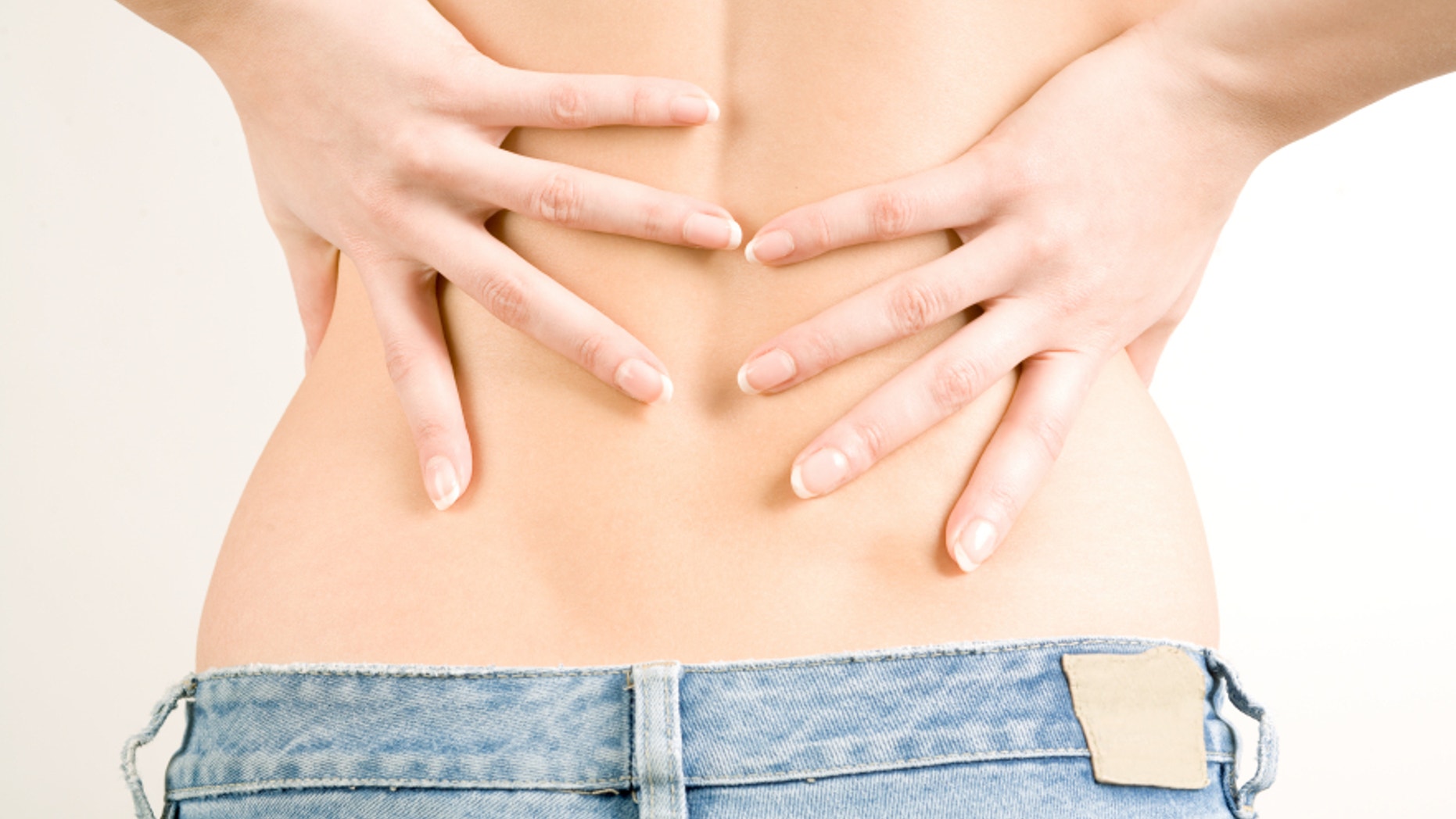 Epidural corticosteroid injections are a common treatment for lower back pain, but a review of 38 placebo-controlled studies supports previous evidence that suggests the therapy may only be beneficial in the short term.
The injections are used to relieve pain from radiculopathy and spinal stenosis. According to the Mayo Clinic, back pain is one of the most common reasons people go to the doctor.
Dr. Roger Chou, a medicine professor at Oregon Health & Science University, and a team of researchers reviewed 30 studies involving radiculopathy and eight trials involving spinal stenosis, and observed that within weeks of receiving epidural corticosteroid treatment, pain subsided and function was restored by a fractional amount, but that those results were null within three months' time. The tendency of corticosteroid treatments to reduce the need for surgery was also seen within a few weeks' time, but those benefits disappeared within three months as well.
Researchers included studies that involved trasforaminal, interlaminar and caudal techniques—  three ways the steroids are administered— as well as various types of placebo interventions, including saline, local anesthetic or soft tissue.
"The bottom line was that the results were quite robust. They didn't really change no matter how you slice up the data," Chou, also the director of the U.S. Department of Health & Human Services' research arm, the Evidence-Based Practice Centers, told FoxNews.com.
Radiculopathy is marked by pain in the lower back and along the sciatic nerve, extending to the back of the thigh, and sometimes down the calf and foot. The condition is often the result of a herniated disk. Spinal stenosis tends to be more degenerative than radiculopathy, and it is brought on by a narrowing of the open spaces within the spine, which puts pressure on the spinal cord and the nerves in the spine, arms and legs. Both conditions are characterized by inflammation, a discomfort that can be aided by corticosteroids, which have anti-inflammatory properties.
"We don't have good evidence on treatments in general, and when that's the case, people kind of turn to what is done," Chou said, "and these are therapies that have been administered for at least 30 or 40 years or longer."
Chou said his team's findings are significant because previous reviews of the treatment looked only at continuous outcomes, and didn't consider placebo types and techniques.
For their research, Chou and his team picked 38 placebo-controlled studies from a pool of about 50, and analyzed the ability of epidural corticosteroid injections to restore function, and reduce pain and the need for surgery within a few weeks and a few months. Chou's team evaluated the treatment's impact on future surgery risk and pain on a 0 to 100 scale, while they used a standardized mean difference for function because studies' scales differed between 0 to 24 and 0 to 100.
Epidural corticosteroid injections are among the most studied treatments in medical research, so previous reviews on their efficacy have varied, said Steven P. Cohen, a professor of anesthesiology and critical care medicine, and physical medicine and rehabilitation at Johns Hopkins University, who wasn't involved in the study.
He said the issue with many of these reviews is the potential for skewed results based on the patient population as well as on the lack of consideration for who administered the treatment.  Study authors noted their findings may be limited because the studies considered were limited only to the English language, and selection of participants varied among the studies. For example, some studies required patients have an MRI, and a pinched nerve and a herniated disk, while others admitted patients on the basis of clinical presentations alone.
"Reviews like this, when you don't include the people who did the procedure, they're good at rating methodological quality, but they don't evaluate technical quality well— not only that, but are the patients good patients for epidural injections?" Cohen told FoxNews.com. "I think a lot of it depends on what your treatment paradigm suggests."
Cohen also noted the findings suggest what spinal practitioners already know: that epidural corticosteroid injections are overused. He said there are over 9 million injections administered each year in the United States.
Matthew Smuck, chief of physical medicine and rehabilitation, and an associate professor of orthopaedic surgery at Stanford University, who also wasn't involved in the study, agreed. He pointed out that epidural corticosteroid treatments aren't meant to be long-term solutions for radiculopathy and spinal stenosis, but rather temporary pain relievers patients can use while they heal. He advised spine practitioners to prescribe them only if the first-line treatment for low back pain, which usually consists of therapy and over-the-counter painkillers, don't work.
"The responsible way of going about this is making sure patients are educated and that clinicians are educated about proper use," Smuck told FoxNews.com, "and to eliminate this treatment for those who don't need it and save it for the people who need it most."
The study was published Tuesday in the Annals of Internal Medicine.