Spinal fractures due to osteoporosis on the rise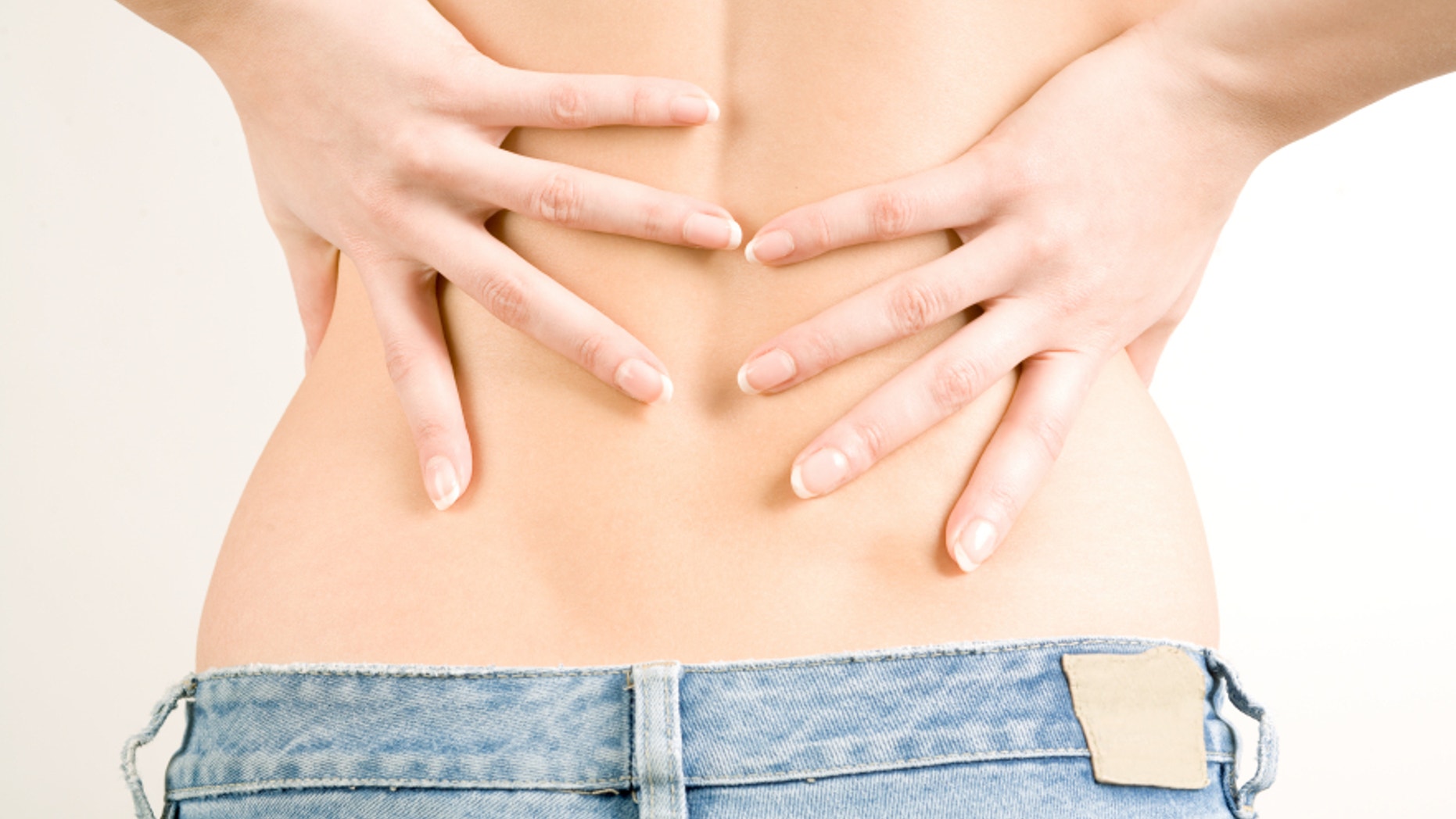 More than 700,000 people suffer spinal fractures due to osteoporosis each year – double the number of people who experience hip fractures, according to the International Osteoporosis Foundation.
Frighteningly, spinal fractures - which doctors say are on the rise - can occur quite easily.
"Patients will tell me they sneeze, cough, turn the wrong way and will have a severe pain – that's because of how severe osteoporosis is, it doesn't take a lot for this to take place," Dr. Payam Moazzaz, a surgeon at Orthopaedic Specialists of North County in Oceanside, Calif., told FoxNews.com.
Many spinal fractures go undiagnosed, mistaken for a pulled muscle or written-off by patients as a symptom of old-age. But doctors say without proper treatment, this common type of break can be crippling.
"(Osteoporosis) is the most widespread degenerative disease in the developed world," Moazzaz said.
Throughout the month of May, deemed Osteoporosis Month, doctors and patients are seeking to raise awareness of the repercussions associated with osteoporosis – and the new treatment options that are emerging. Osteoporosis, which is characterized by a loss in bone density and weak, easily breakable bones, is estimated to effect more than 200 million women worldwide.
'I was not aware that my osteoporosis had reached such a bad state'
Suzanne Goff, a 69-year-old from East San Marcos, Calif., was making her bed one day when she suddenly felt a sharp pain in her back. Assuming it wasn't a serious injury, she didn't initially visit a doctor.
But as the pain worsened, Goff ended up in the emergency room, where she eventually learned that she had suffered a spinal fracture.
"I was not aware that my osteoporosis had reached such a bad state, nobody had tested it in a number of years, unfortunately," Goff said.
While Goff was able to pinpoint her problem, others are not as lucky.
"Although these fractures of the spine are the most common type of fracture, the majority are undiagnosed and untreated, even by doctors," Moazzaz said.
Eventually, unable to even walk, Goff was referred to Moazzaz, where she opted for a minimally invasive surgical procedure called balloon kyphoplasty.
               
During a balloon kyphoplasty, a relatively new treatment option, doctors make two small incisions near the fracture. Through each incision, doctors insert a special needle, which allows them to inflate a small balloon into the space where the fracture occurred. As the balloon inflates, it sets the bone back into place.
The balloon is replaced with cement – which effectively acts as an internal cast on the bone.
"Once the cement hardens it eliminates all that micro-motion – the patient wakes up and the fracture pain is gone," Moazzaz said.
The surgery is an outpatient procedure and takes only about 45 minutes.
"They wake up with two small band-aids over the incisions, they go home the same day, are up walking the same day. There's not a lot of healing time like other big spinal procedures," Moazzaz said.
While kyphoplasty is an effective treatment option, Moazzaz points out that many patients suffer for too long before seeking treatment, simply because of a lack of awareness about spinal fractures.
If patients experience a sudden onset of back pain, tenderness over the back, nerve pain radiating down the legs, numbness or tingling they should immediately see a doctor and request an X-ray or MRI, Moazzaz advised.
Osteoporosis screening
A recent report from the U.S. Surgeon General warned that by 2020, 1 in 2 Americans over the age of 50 will be at risk for fractures from osteoporosis and low bone mass.
"Most do not know they have it – it is certainly something a doctor needs to be screening for," Moazzaz advised. "Patients who have family history of osteoporosis should discuss it with physician."
But Moazzaz warned that patients must be proactive in seeking treatment.
"There is a bone marrow density scan, but you actually have to go looking for it. You can't assume that someone will let you know they have osteoporosis," he added.
Now Goff said if there's one piece of advice she would pass on, it would be to "keep up on your bone density status."
"If my experience can help someone else, it makes it worthwhile that I had to go through that," Goff said.
For more information on spinal fractures, visit stopspinalfracturepain.com.