South Korea confirms foot-and-mouth case at hog farm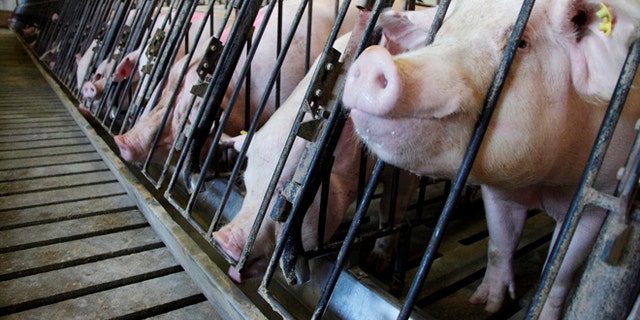 South Korea has confirmed a fresh case of foot-and-mouth disease at a hog farm, the agriculture ministry said in a statement on Thursday, five months after an outbreak elsewhere that added to fears about food safety.
A ministry official said the farm was in Jincheon county, some 85 km (50 miles) southeast of the capital, Seoul, adding that the disease was unlikely to spread as it was one of three types that animals are inoculated against in South Korea.
He said there were 15,884 hogs at the affected farm and those that showed symptoms of the disease would be slaughtered.
The late July outbreak was the first in more than three years but it came as the authorities struggled to contain a continuing problem with bird flu, which has pushed up the price of pork as consumers bought alternative meat.
The livestock disease problems are a big factor behind a jump in pork imports, mainly from the United States and Germany. These rose 17.6 percent to 295,485 tonnes in the first 10 months of this year from the same period last year, South Korean customs data showed.