Some US troops could receive penis transplants after injury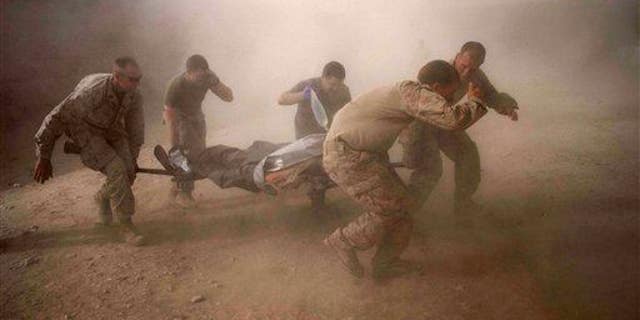 We know about missing arms and legs. But US troops have also suffered a "hidden injury" in Iraq and Afghanistan—genitalia destroyed by bomb blasts. Now, doctors at Johns Hopkins University say they want to try repairing these wounds with experimental penis transplants, the New York Times reports.
"I think one would agree [that lost genitalia] is as devastating as anything that our wounded warriors suffer," says Dr. W. P. Andrew Lee, who will be involved in the transplants.
Some 1,367 male US services members are said to have suffered genital wounds in Afghanistan and Iraq from 2001 to 2013. Doctors have gotten the green light to perform the surgery on 60 of these men next year; the penises will come from recently deceased organ donors.
With any luck, the Defense Department will foot the $200,000-$400,000 bill for some of the operations. Sexual function should return, doctors say, along with feelings of identity and manhood—as long as recipients can live with another man's penis.
And biological children will be possible if the testicles aren't completely lost. But it has succeeded in only one of two past attempts; in the failed case, in China in 2006, the 44-year-old recipient had the transplant removed when patches of its skin died and he and his wife suffered psychological problems, Urology Times reported in March.
Still, doctors say genitalia-loss is just too devastating to ignore. The wife of a paralyzed veteran learned that when she asked her husband whether he would want his arms or his penis functioning again, the Military Times reported last year.
"He's like, 'I don't care about my arms!'" she says. "I was shocked because all I wanted was a hug. But hey, he's a guy." (Read about the successful penis transplant patient, who defied his surgeon's expectations.)
This article originally appeared on Newser: New for US Troops: Another Man's Penis
More From Newser