Some skiers may not require surgery for torn knee ligament, study shows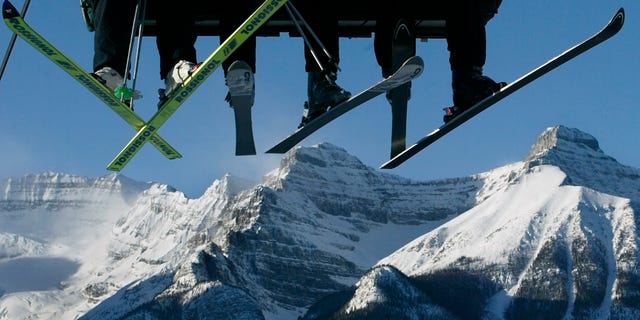 Nearly a quarter of recreational skiers who tear their anterior cruciate ligament (ACL) while hitting the slopes may be able to recover without surgery, according to a study published last month by the Hospital For Special Surgery (HSS) in New York City.

According to a report in the New York Times, an estimated 150,000 ACL surgeries are performed each year in the U.S. at a cost of approximately $15,000 per patient -- a clear indicator that substantial dollars could be saved if fewer ACL surgeries are done in the future.

The study, which was conducted between 2003 and 2008, looked at 63 alpine skiers with an average age of 43 who had undergone acute ACL tears in only one knee. Each skier was examined within six weeks after being injured.

The research showed that two physical tests involving basic manipulation of the knee could differentiate between individuals that needed reconstructive surgery and those who did not.

Of the 69 patients, 29 did not undergo reconstructive surgery. Within the group, 17 underwent tests indicating that they could ski again and "do whatever they want" without surgery. Two years later, all but 6 of the 17 patients returned and underwent tests indicating that their knees were still stable.

"Some patients who tear their ACL while skiing can get away without surgery," lead study author Dr. Robert Marx, an orthopedic surgeon at HSS, said in a press release. "Their ligament heals by itself, they will have stable knees, and they will be able to do whatever they want, including skiing. It is a huge deal to avoid surgery."

But is this study too good to be true? Dr. David Altchek, attending orthopedic surgeon and co-chief in the sports medicine & shoulder service at HSS believes that the study is "oversimplified."

"Skiing ACLS are a little different than other sporting ACLS because skiing is a non-contact sport, doesn't involve pivoting and the tears are usually only partial," Altchek told FoxNews.com. "Whereas most non-contact ACL injuries are seen in aggressive athletes who create their own velocity and torque, the length of skis intensifies the torque of the knee, which causes tears even at slow speeds because the skiers don't have enough energy in the fall to get out of their bindings."

If the knee is stable, Altchek agrees that people with partial ACL tears, who are not going to return to contact sports such as basketball, lacrosse or soccer, can heal without surgery and return to skiing.

However, professional or teenage athletes who want to return to contact sports don't do well without surgery, according to Altchek.

"The whole thing about the ACL, the only reason we fix it, is to protect the cartilage," Altchek said. "If you don't have instability, there is not as large a chance of damaging cartilage. But if professional and teenage athletes go back to their sports and tear their meniscus, it's over."

Altchek said the increasingly high numbers of ACL injuries among skiers may have to do with contemporary ski technology.

Today, skis are made without edges to make carving – a technique skiers use to execute turns – easier. C-curves are cut into the sides of skis, under the boot, which causes skis to slide and turn without the skier having to dig their edges into the snow.

The problem, according to Altchek, is that many people have not spent enough time understanding and learning how to use these new skis. The result? The skis turn but the rest of the body doesn't, which causes the knee to torque and the ligaments to tear. Altchek said to help prevent knee injuries, skiers should ask for side-cut skis that are gentle, not extreme, when purchasing or renting equipment.
Julie Wilcox is a professor of health and fitness at St. Francis College in New York City, and the founder and CEO of The Julie Wilcox Method (JWM). The JWM offers the perfect online solution for total wellness by integrating the three essential pillars of health: Yoga, fitness and nutritious food. Through instructional video classes and daily plans for each pillar, as well as hundreds of recipes, Julie teaches JWM members how to get fit, be flexible and eat right at home, at work and during travel.