Skin cancer patient posts graphic selfies to show tanning bed dangers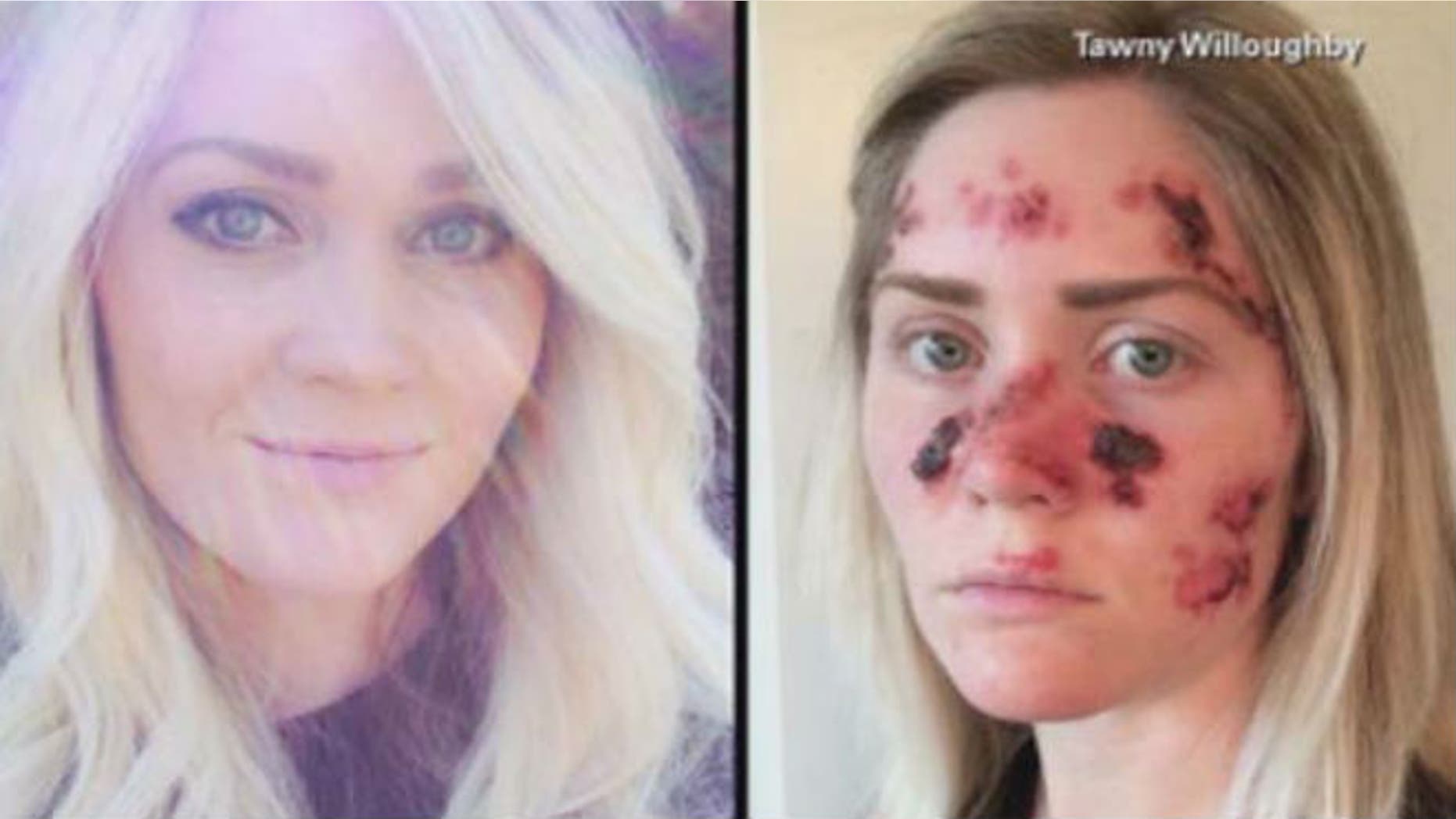 Photos posted by a skin cancer patient showing the damage done by frequent tanning bed use have gone viral.
Tawny Willoughby, 27, of Alabama, has had basal cell carcinoma five times and squamous cell carcinoma once. She shared a photo on Facebook last month after one of her cancer treatments, showing her face bloodied by scabs and blisters.
In high school, Willoughby used a tanning bed four to five times a week.
"I had my own personal tanning bed in my home and so did a lot of my friends growing up … everyone tanned," Willoughby told CNN. "I didn't really even think about the future or skin cancer at the time."
At 21, Willoughby was diagnosed with skin cancer.
Now, she visits the dermatologist every six to 12 months— she usually has a cancerous piece of skin removed at each appointment, CNN reported.
Willoughby, a registered nurse, is now sharing her story to deter others from using tanning beds and encourage them to wear sunscreen.
According to CNN, she didn't think her photos of her damaged face would go viral.
"I've lost count of how many people shared it now and told me I've helped them," she told CNN. "It's really cool to hear people say they won't tan anymore."
According to the American Academy of Dermatology, one in five Americans will develop skin cancer in their lifetime.
On her Facebook page, Willoughby wrote, "Learn from other people's mistakes. Don't let tanning prevent you from seeing your child grow up. That's my biggest fear now that I have a two-year-old little boy of my own."