Sex Addiction on the Rise, Australian Psychologists Say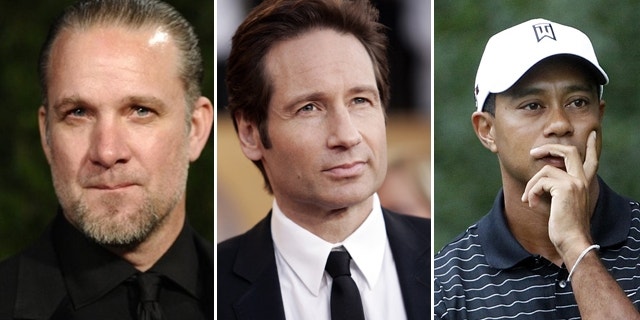 Psychologists Down Under are seeing a rise in the number of patients referred to them seeking treatment for sex addiction, news.com.au reported Wednesday.
Doctors told the news website they have noticed a marked increase in the numbers seeking treatment for the same problem that has troubled stars like Tiger Woods, Russell Brand, Michael Douglas and David Duchovny.
One specialist in Melbourne, Victoria, said people with sex addiction problems now make up the majority of her clients.
Clinical psychologist and sex therapist Dr. Janet Hall says well-publicized cases of celebrity sex addiction and its treatment -- like the Woods case -- have contributed to the rise.
"It's saying 'if the famous and wealthy are addicts and get into trouble, I am not alone nor am I a horrible nasty person,'" Hall told news.com.au.
Sex addiction manifests itself in a variety of ways. Many seek out multiple partners to avoid the intimacy of relationships. For others it is an addiction to pornography -- an easy vice to access on the internet. Or it could be a number of regular sexual partners. For many it is all of the above.
Dr. Michelle Thomson, principal psychologist and owner of counseling service Life Resolutions in Melbourne, said referrals for sex addiction -- which now make up the majority of her clients -- have increased from one every two months to around 24, something she also attributes to revelations of golf star Woods' extramarital affairs.
"There's a lot more push. A lot are coming in and saying 'I think I'm like him,'" Thomson said.
Counselor Adam Szmerling believes the numbers "quite likely" reflect an increase in people having a sex addiction, as opposed to seeking treatment for it.
Sex addiction is not currently recognized by any official diagnosis in the American Psychiatric Association's Diagnostic and Statistical Manual of Mental Disorders (DSM), considered the definitive word on psychological disorders.