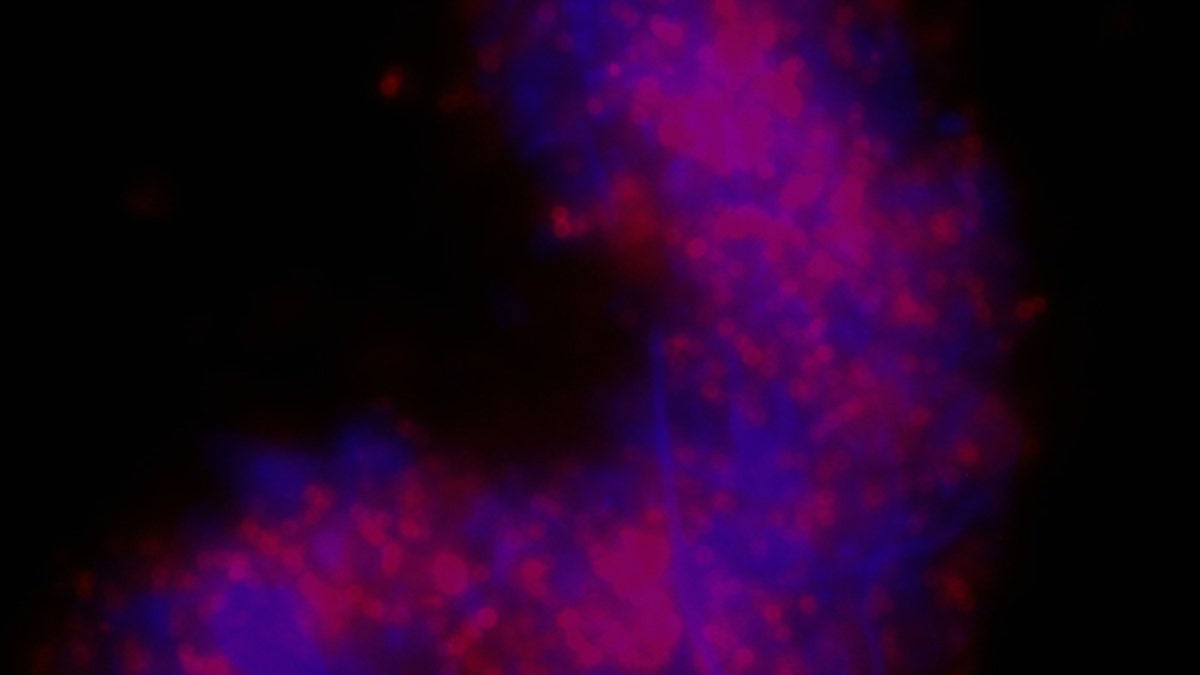 SHEFFIELD, England – British scientists developed a surgical gel that glows pink to reveal infections, research released Friday showed.
Researchers at the University of Sheffield in northern England created molecules that illuminate in the presence of bacteria.
The gel -- which also kills 80 percent of bacteria in a wound when applied -- will help doctors detect and assess infections quickly using ultraviolet light.
Determining levels of bacterial infection currently takes several days. The new glow gel could reduce the detection of bacterial infection to a few hours or less, according to scientists.
Researchers said the molecules were engineered to recognize and attach to bacteria -- collapsing around them as they do so -- generating a fluorescent glow detectable using a hand-held UV lamp.
The project leader Steve Rimmer said, "The availability of these gels would help clinicians and wound care nurses to make rapid, informed decisions about wound management, and help reduce the overuse of antibiotics."
So far trials have been carried out on tissue engineered human skin but researchers are hoping to conduct trials on patients in the next two years.