Risky business: The dangers of online dating and how to protect yourself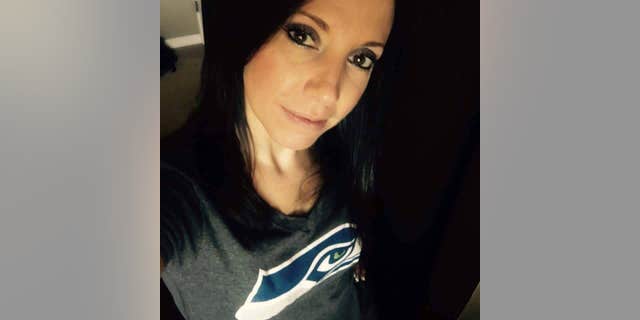 Unlike singles in the '70s, who cruised bars and discos and risked looking for love in all the wrong places, tens of millions of singles each day join and log on to online dating sites with the belief that their efforts to find love and companionship are safe and secure.

But the apparent murder and dismemberment of Ingrid Lyne, a 40-year-old Seattle-area mother of three, has sent shockwaves throughout the cyber-romance world, with many begging the question: Is anyone safe?

Lyne disappeared last Friday after leaving to meet a date, who police identified as John Robert Charlton, 37. Her ex-husband reported her missing on Saturday — and a dismembered body, including a severed head and foot tentatively identified as Lyne's, were discovered Monday in a recycling bin in Seattle's Central District. Friends said Lyne met Charlton a few months earlier through an as-yet-unnamed online dating site. Charlton reportedly has a lengthy rap sheet, including misdemeanor assaults — but it's unlikely his dating profile mentioned that detail.

So, how do you protect yourself when you try online dating?

Bruce Anderson, director of Cyber Intelligence & Investigations, encourages cyber-daters to conduct a background check.

"You should always do a background check on the person that you are dating," Anderson told FoxNews.com. "You should consider hiring a [private investigator] to run a background check and criminal check on the person, as well as a deep dive (OSINT) Open Source Intelligence Search. If this person has been around or successful, there will be a lot of information on them."
A background check could be a wise move considering most dating websites do not conduct one. Under Match.com's "Terms of Use Agreement," it clearly states that the company is not liable should you have a date with death. Similar warnings exist on popular sites eHarmony, Farmers Only, and OKCupid, among others.
Here is an excerpt from Match.com under the subcategory "Your Interactions with Other Members."
"YOU ARE SOLELY RESPONSIBLE FOR YOUR INTERACTIONS WITH OTHER MEMBERS. YOU UNDERSTAND THAT THE COMPANY CURRENTLY DOES NOT CONDUCT CRIMINAL BACKGROUND CHECKS OR SCREENINGS ON ITS MEMBERS. THE COMPANY ALSO DOES NOT INQUIRE INTO THE BACKGROUNDS OF ALL OF ITS MEMBERS OR ATTEMPT TO VERIFY THE STATEMENTS OF ITS MEMBERS. THE COMPANY MAKES NO REPRESENTATIONS OR WARRANTIES AS TO THE CONDUCT OF MEMBERS OR THEIR COMPATIBILITY WITH ANY CURRENT OR FUTURE MEMBERS. THE COMPANY RESERVES THE RIGHT TO CONDUCT ANY CRIMINAL BACKGROUND CHECK OR OTHER SCREENINGS (SUCH AS SEX OFFENDER REGISTER SEARCHES), AT ANY TIME AND USING AVAILABLE PUBLIC RECORDS."
Still, clinical psychologist Dr. Chloe Carmichael said even Charlton's criminal background was not enough to make an assertion he was a real threat — and that the public shouldn't be quick to point the finger at online dating.

"It's easy to focus on the online dating aspect here, but really this could have happened to the victim if she had met Charlton at a bar or anywhere else," Carmichael said. "They had apparently been dating for one or two months, so it's not as if she broke the obvious safety rules like going somewhere alone with him on a first date. It's unclear whether she knew about his criminal history of misdemeanor violence, but even if she did, it would not be reasonable to think that would be a tip-off that he's a depraved killer."

"For example, it's not uncommon for a man who has a history of violence with other men in bar brawls or other disputes to be completely appalled at the idea of striking a woman," she added.

While it may be difficult to detect who is a dangerous threat, dating sites like Match.com, which has partnered with the National Cyber Security Alliance, offer a detailed list of online safety tips — but ultimately, it's a matter of dater beware.

Michael Kaiser, the executive director of the National Cyber Security Alliance, recommended: "The classic advice is to meet someone first in a public place. Don't go on your own. Tell someone else where you're going. Don't agree to be picked up and don't feel pressure to go anywhere else from that place, or do anything else with that date at that time so you can get a better sense of that person."

But in the case of Lyne, it's so far unclear how well she knew Charlton, and how much time they'd been together before their Friday date.

Carmichael contends that while Lyne may have followed online dating safety advice, she still may not have escaped her tragic fate.

"I think [the suspect's] capacity for depraved homicide would have been nearly impossible for anyone to detect without having done a complete psychological testing profile; even then, there would be no guarantees," Carmichael said.