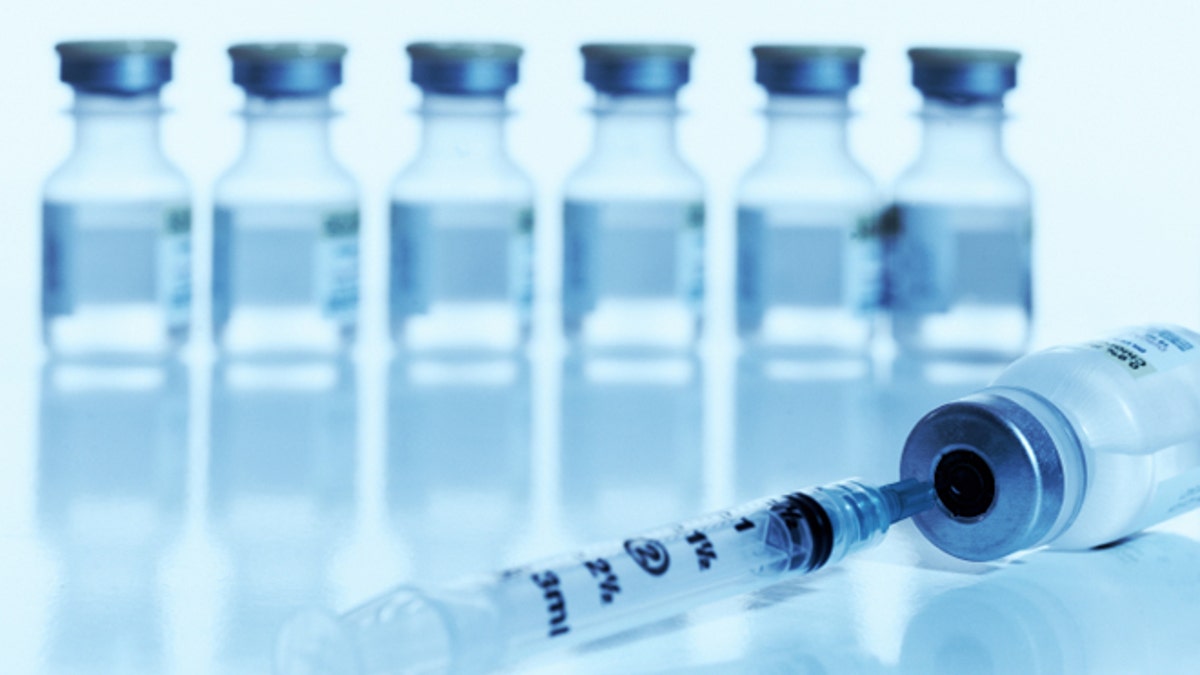 After nearly 100 years, researchers could be on the verge of finding a vaccine that would eradicate tuberculosis infections, a scourge that kills 1.4 million people a year.
Global health experts are eagerly awaiting clinical trial results, expected early next week, of the first new vaccine in 90 years designed to prevent tuberculosis infections. While it might not prove effective, it will bring scientists much closer to creating a new generation of TB vaccines.
Known as MVA85A, the vaccine is the farthest along of more than a dozen candidates being developed globally to stop the transmission of mycobacterium tuberculosis, which is quickly outsmarting the best antibiotic weapons used against it.
"In my own personal view, I will consider this (trial) to be a landmark or a watershed," said Peggy Johnston, senior program officer at the Bill & Melinda Gates Foundation in Seattle.
"If it is negative, it would be the first trial we can demonstrate that yes, we can conduct a clinical trial and get a solid answer. If it turns out to be at all positive, it will be a clear watershed for the field."
Although companies are making strides developing new drugs to fight TB, such as Johnson & Johnson's recently approved drug, bedaquiline, experts believe a vaccine ultimately will be the best tool to eradicate the ancient disease, which infects 9 million people a year.
"Drug development at the moment is lagging the rate at which drug resistance is emerging. We can't constantly be chasing after the next drug that becomes ineffective," said Christine Sizemore of the National Institute of Allergy and Infectious Diseases, a part of the National Institutes of Health.
Dr. Ann Ginsberg of Rockville, Maryland-based Aeras, a non-profit biotech developing MVA85A said it is "the single tool that could have the greatest potential impact on the TB epidemic."
Ginsberg said better drugs will be useful to treat people who are already sick, but by the time a person with TB is diagnosed, they have already infected 10 to 15 people.
"A vaccine can stop transmission," she added.
New generation of TB vaccines
A lot is riding on the trial's results, which will give the first solid clues about whether scientists are on the right track to create a new generation of TB vaccines.
MVA85A is being developed by researchers at Britain's Oxford University with support from Aeras, the Wellcome Trust, the European Commission and the Oxford-Emergent Tuberculosis Consortium, a joint venture between Oxford and Emergent Biosolutions Inc created to make the vaccine.
It is one of 16 vaccines being studied in human clinical trials and the study results will inform the design of more than 50 vaccines being tested in preclinical trials in animals.
Most of the development has occurred in the last decade with the emergence of drug-resistant TB, which could affect as many as 2 million people by 2015, according to the World Health Organization.
Treating typical TB is a long process, with patients needing to take a cocktail of antibiotics for six months. Many fail to complete treatment and that has given rise to drug resistance.
Multi-drug resistant TB withstands two standard drugs, but a more severe form known as extensively drug-resistant TB, which thwarts the most highly effective drugs, was reported in at least 77 countries in 2011, the WHO said.
And doctors in India have begun reporting cases of totally resistant TB, in which no effective drugs are available.
"This previously neglected disease has now come to the forefront," said Johnston of the Bill & Melinda Gates Foundation, which provides the bulk of the funding for Aeras.
"That has stimulated new investment not only in new drugs to treat those resistant strains, but also in vaccines to give us a longer-term solution."
Part of what makes TB so difficult to treat is that it has evolved along with humans and hides in human cells.
"Mycobacterium tuberculosis is a wily foe," Ginsberg said. "A third of the world is already infected with this bug and some 10 percent will get sick and pass it on to others."
It is that large reservoir of future TB cases that vaccine makers hope to protect, along with those who have never been exposed.
Building better vaccines
First used in 1921, the current vaccine, known as Bacille Calmette-Guérin, or BCG, is given routinely to babies in countries with high rates of TB to prevent severe disease.
But protection wears off in just a few years and BCG does nothing to protect against the most common form of tuberculosis that invades the lungs of adults and adolescents, and can be transmitted through coughing and sneezing.
For the midstage study of MVA85A, researchers tested nearly 3,000 babies in South Africa already vaccinated with BCG. Half of the babies got the vaccine and half got a placebo.
The goal is to see if babies who got both vaccines were better protected than babies who just got the BCG jab.
South Africa offers a unique location for the study. About 1 percent of the population develops TB every year, compared with .01 percent in the United States, said Professor Willem Hanekom of the University of Cape Town and co-director of the South African Tuberculosis Vaccine Initiative.
"We are in a soup of TB basically in South Africa," said Hanekom, who led the vaccine's trial in the country.
The vaccine is a modified version of a smallpox virus that has had "its guts ripped out," making it harmless, but still capable of evoking an immune response.
Researchers then added a component of TB bacteria to train the immune system to fight infection. If the trial succeeds, a larger phase 3 study will be needed before it can be licensed.
Although the vaccine is the most advanced, two others - one backed by Aeras and GlaxoSmithKline Plc and the other by Aeras and J&J's Crucell vaccine unit - are close behind.
Of the two, the Crucell vaccine most resembles MVA85A, using a strategy in which the immune system is primed by the BCG vaccine and then boosted by the new vaccine.
Like MVA85A, Crucell uses a virus - in this case a cold virus - to transport bits of the TB bacteria or antigen into the body. But Crucell uses three TB antigens and a different virus.
The GSK vaccine, called M72, is different in that it relies on an adjuvant - a type of booster that revs up the immune system - coupled with proteins from the TB virus.
Lots to learn
Scientists are wary about predicting success for any of the late-stage candidates.
"At the moment, if you had to ask me which are the most promising and which are the least promising, we just don't know," Hanekom said.
That is because the basic science underlying TB is so poor, he said, noting that scientists are still unsure exactly what signals in animals will predict success in people.
TB vaccine makers also lack so-called immune correlates of protection, which are markers that a vaccine has worked, such as the production of antibodies after a person has been vaccinated.
Correlates of protection allow scientists to screen potential vaccine candidates in the lab. Without them, researchers are forced into big, costly clinical trials.
"The bottom line is one needs an effective vaccine," Hanekom said.
Short of that, Hanekom and others are trying to find correlates of protection by following groups of individuals and checking for changes in their blood as they develop TB.
All of this development has happened within the last 10 years, largely due to the efforts of various activist groups such as the Gates foundation through Aeras, the National Institutes of Health, the Wellcome Trust and others.
Steve Lockhart, senior vice president of vaccine development at Emergent, which has a joint venture with Oxford to manufacture the MVA85A vaccine, lauded the efforts of the Gates foundation and others for bringing the field along.
"No one could justify going to shareholders and having a company solely take the responsibility for developing this, knowing there is not much of a market at the end," he said.
He said the vaccine might have a modest market in middle income countries, such as India, China, South Africa and Brazil.
There are efforts to shed light on the market, but Kari Stoever of Aeras said it could be worth billions by 2027 or 2030, when there is an 84 percent chance of having a vaccine.
Sizemore of the NIH said that, even if the trial fails, it will represent a success.
"From a scientific perspective, we almost can't lose," she added.