Renowned Australian scientist David Goodall, 104, will travel to Switzerland to end his life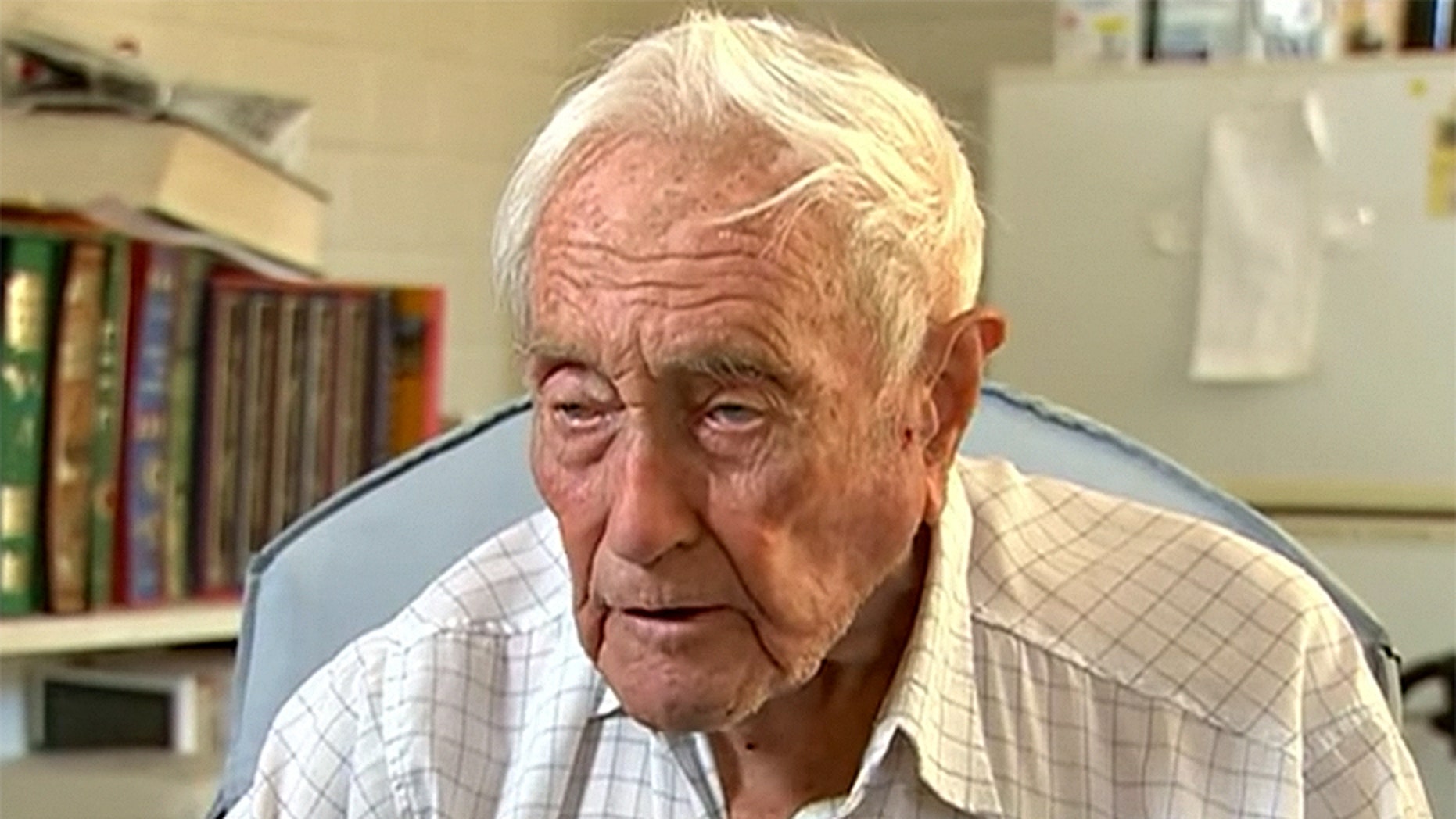 Renowned Australian scientist David Goodall, 104, said Monday he will travel to Switzerland this week to end his life.
Goodall, the country's oldest scientist, is not terminally ill but said he is ready to die and called on Australia to consider legalizing assisted suicide, The Guardian reported.
"I greatly regret having reached that age. I would much prefer to be 20 or 30 years younger," he told the Australian Broadcasting Corp. When asked whether he had a nice birthday, he told the news organization: "No, I'm not happy. I want to die. ... It's not sad, particularly. What is sad is if one is prevented."
DOCTORS SAVE BABY BEFORE PREGNANT WOMAN DIES FROM CAR CRASH INJURIES
"My feeling is that an old person like myself should have full citizenship rights, including the right of assisted suicide," he added.
The scientist is slated to travel to Switzerland for the procedure. Doctor-assisted suicide is illegal in many countries but Belgium, Luxembourg and the Netherlands have legalized euthanasia and physician-assisted suicide.
In Switzerland, the law "prohibits assisted suicide but only for selfish motives," The Washington Post reported.
The state of Victoria in Australia recently passed a euthanasia bill. In 2019, it will be legal for terminally ill patients to undergo the procedure. Six states in the U.S., including California, Vermont and Oregon have passed death-with dignity laws for terminally ill people.
Goodall is an advocate for assisted suicide and said "one should be free to use the rest of his life as one chooses."
"If one chooses to kill oneself, then that's fair enough. I don't think anyone else should interfere," he said.
"No, I'm not happy. I want to die."
COURT SIDES WITH MOM TO KEEP BOY ON LIFE SUPPORT AS SHE DESPERATELY SEEKS TRANSFER
Goodall said he was physically fit and even played tennis until he was 90. He said his eyesight started to decline and was told to leave his job as an honorary research assistant at Edith Cowan University after two decades. He was 102 years old at the time. Goodall said the school's decision to let him go upset him, but university officials overturned their decision.
However, the scientist said he is ready to die and that his health is steadily declining.
"Why should it make me sad?" Goodall said. "I don't regard it as grim, I regard it as natural."