Publix-branded ground turkey recalled for possible metal shavings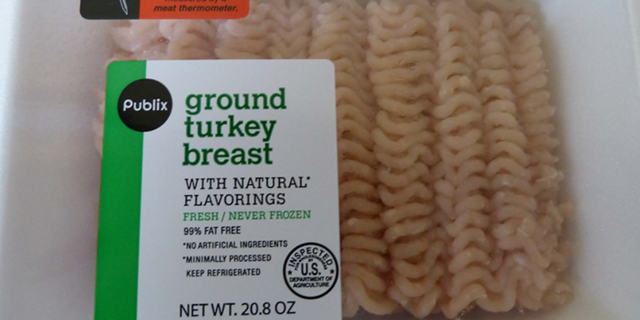 Nearly 40,000 pounds of ground turkey were recalled on Monday after officials discovered metal shavings in one of the packages.
Prestage Foods, Inc. recalled the meat packages sold at supermarkets in nine states -- including Connecticut, Florida, and New York -- that were produced between Sept. 25 and 26, the U.S. Department of Agriculture announced in a press release.
Employees at the processing plants found the metal shavings in a ground turkey package on Sept. 27. The recalled items have the establishment number "P-22000."
'DEATH WISH' COLD BREW COFFEE RECALLED OVER BOTULISM CONCERNS
The packages included Publix ground turkey breast with natural flavorings, Publix ground turkey with natural flavorings, Fit & Active fresh ground turkey break with natural flavorings, and Weis Markets fresh ground turkey breast.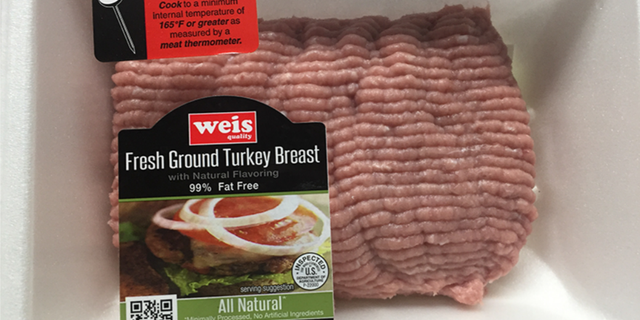 Customers are urged to toss out the recalled meat packages. So far, the company has received no reports of consumers finding the shavings.