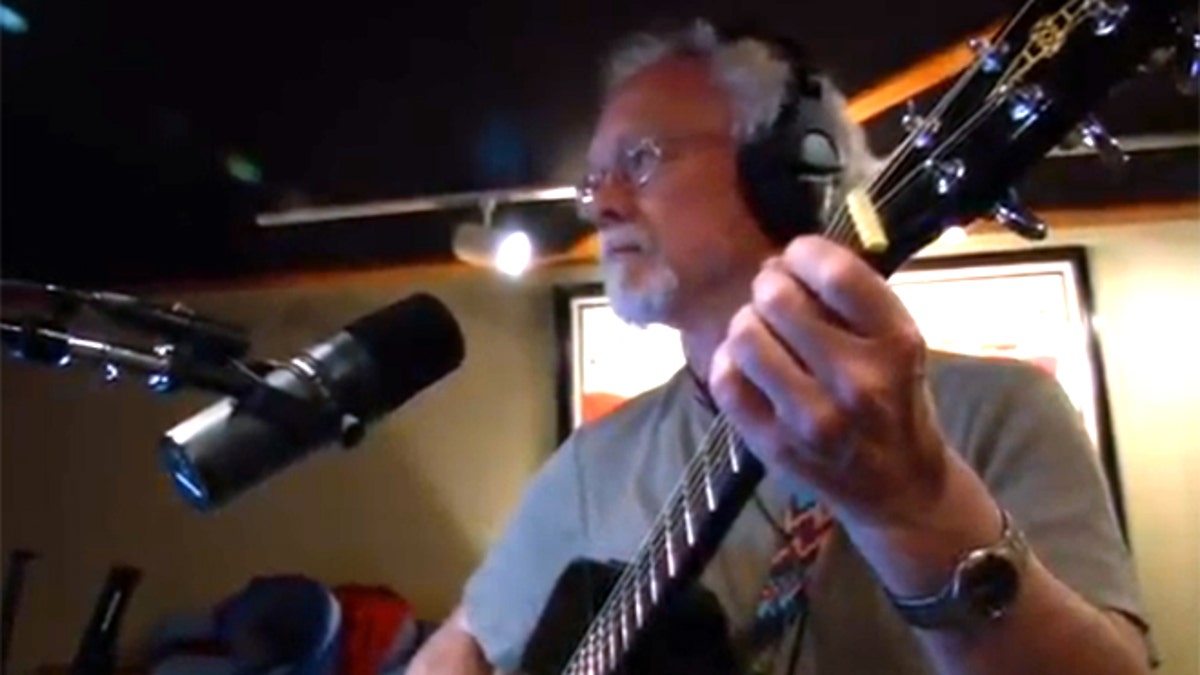 Musician Stuart Jewell is working on a long-cherished dream to record a song that he wrote almost thirty years ago, but his purpose is to create a memento for his family, rather than to become a star.
A stage III cancer patient, Jewell spends long hours in a recording studio in Falls Church, Virginia, as he battles his disease.
"When I play music, I don't feel like a cancer patient anymore," he said between takes. "I still get stage fright, I still flub things up when I play, but I don't care. I just want to be able to play out as much as I can."
The fourth cancer patient to use the studio space provided by the Cancer Can Rock foundation, Jewell wrote "Perseid Rain" in 1986, before he was diagnosed. After his illness, he decided to record the roots rock song and leave behind a musical legacy for his family and friends.
"I don't really know in terms of my condition how much longer I have to live," he said. "Given an opportunity like this to get my song recorded, it's totally gratis, so how could I turn it down?"
His wife, Janice Jewell, said she was thrilled that he had a chance to focus on his passions during a challenging time in his life.
"Music is church for Stuart," she said. "When you live with cancer, you have things that weigh on your mind in a negative way, and it's a way for him to put those things aside for a while."
Established three years ago by music producer Jim Ebert, Cancer Can Rock allows musicians with cancer to record a song for posterity.
"There's no perks in cancer, so I said, what can I do?" said Ebert, himself a brain cancer survivor who 14 years ago was told he had one year to live.
Ebert said his cancer shrouded his life with a constant sense of impermanence, and he wanted to leave behind something for his friends and family.
"I thought, well, I can make a song for an artist that's permanent for them (and) their family," he said. "Regardless of what happens health-wise, their family will always have it."