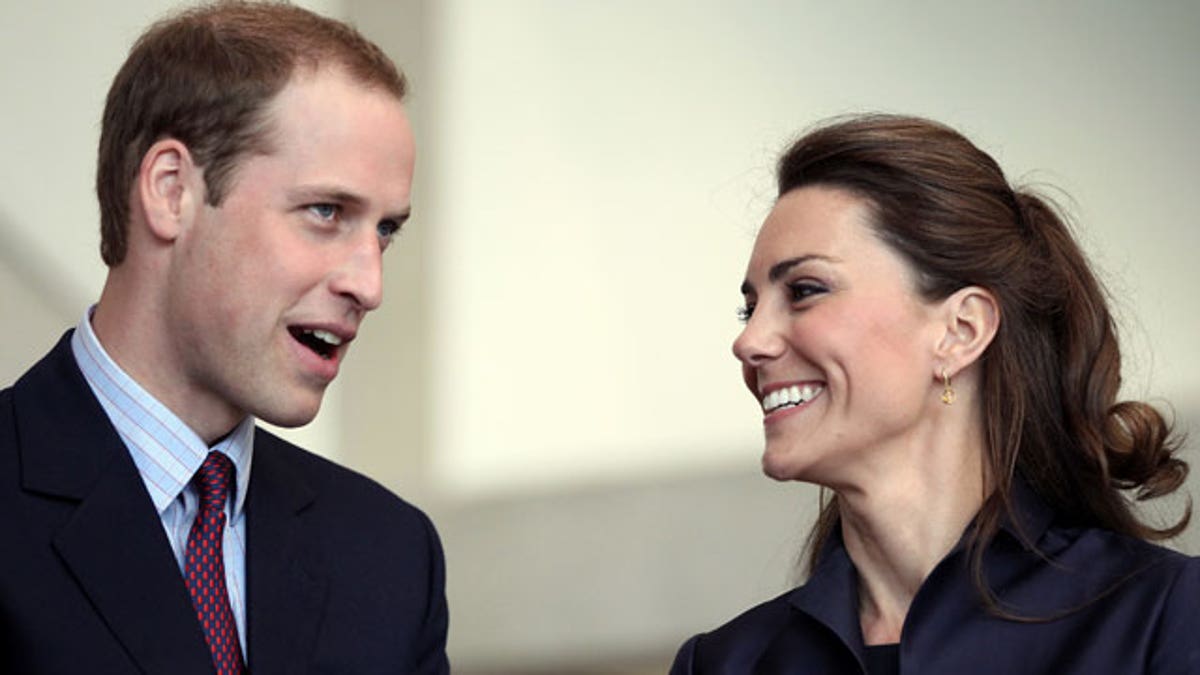 Princess Kate and Prince William are expecting a baby – but could it be twins?
Catherine, the Duchess of Cambridge, 30, has been admitted to the hospital with hyperemesis gravidarum, according to the royal couple's rep.
"The Duchess was admitted this afternoon to King Edward VII Hospital in Central London with hyperemesis gravidarum," the rep told Fox News. "As the pregnancy is in its very early stages, Her Royal Highness is expected to stay in the hospital for several days and will require a period of rest thereafter."
Dr. Manny Alvarez, senior managing health editor for FoxNews.com, said while Kate's acute morning sickness may seem scary, it is actually a sign that the pregnancy is strong and healthy.
"It's actually a very common condition in pregnancy and usually happens in the first 12 weeks of gestation due to high levels of hormones streaming through the mother," Alvarez said. "This activates the feeling of being nauseous and vomiting, which in many cases is a good sign."
Alvarez, who is also the chairman of the department of obstetrics and gynecology and reproductive science at Hackensack University Medical Center in New Jersey, said the condition becomes problematic when vomiting becomes severe, and the mother-to-be has to worry about dehydration and malnutrition. That's usually when the patient is brought to the hospital for supplemental hydration and nutrients.
In some cases, doctors will prescribe anti-emtic medicines, which are completely safe for the mother, Alvarez said.
Alvarez also added that having multiples is sometimes a factor for hyperemesis gradidarum.
"By 16 weeks, the condition is usually resolved," Alvarez said. "The good news is that hyperemesis usually means a strong baby. I have to wonder if she's having twins."