Pope Francis blesses child fighting rare brain tumor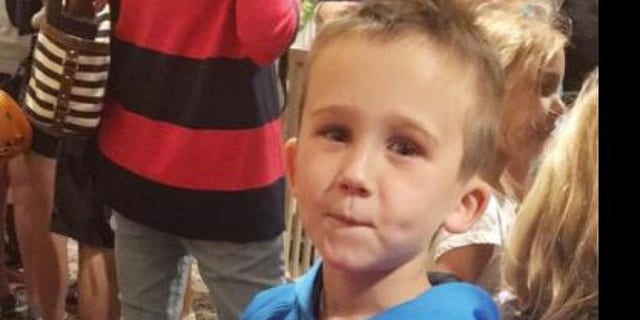 A six-year-old boy from Massachusetts battling a rare form of pediatric cancer shared an unforgettable moment with Pope Francis last week.
Devin Suau and his family went to Rome after watching the Boston Marathon and they were all blessed by the pope himself.
"It was an unbelievably surreal moment," Devin's mother, Christine, said on Facebook. "Totally by chance, we met a woman whose name in English was Miracle, translated to the Pope for us."
POPE FRANCIS PRAYS FOR CHICAGO VIOLENCE VICTIMS IN LETTER
Devin's brother Colin then asked Pope Francis in Spanish to bless his brother. Christine says the family relies on the power of prayer and that they are constantly praying for Devin to be healed.
Devin was given between eight months and two years to live when he was diagnosed with diffuse intrinsic pontine glioma (DIPG). His brain tumor is inoperable and there is no known cure so the family took to social media with the hashtag #WhyNotDevin to raise awareness for a cure.
Christine said on Facebook that they are awaiting MRI results to see how radiation affected Devin's tumor. If they are not part of the 5-10 percent of people who get into a UCSF trial, they are "strongly considering Mexico, although most MD's discourage it because it is not FDA approved…Other than very invasive treatments, that is the only one available to us."
'STAR WARS' SUPERFAN BATTLING BRAIN TUMOR GETS SURPRISE VISIT AHEAD OF CRUCIAL SCAN
He is described on his Facebook page as "one of the funniest, most fun-loving, athletic kids you could meet [who] can light up a room with his contagious laugh and brighten your day."
The Suau family has a GoFundMe that has almost reached its $250k goal aiming to raise money to use on clinical treatments and trials, click here to donate.