Pfizer's Celebrex shown to be as safe as ibuprofen or naproxen: study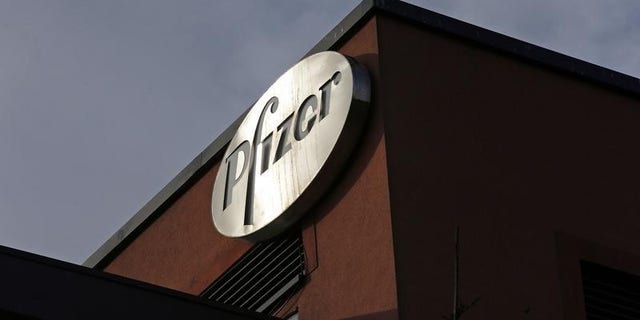 NEW ORLEANS – Pfizer Inc's Celebrex arthritis drug was shown to be at least as safe as the widely used prescription-strength versions of painkillers ibuprofen and naproxen, and does not appear to cause heart problems that spurred the withdrawal of rival Vioxx, according to a large 10-year study presented on Sunday.
The study of arthritis sufferers is likely to raise eyebrows, given long-held concerns about Celebrex. Some 100 million prescriptions were written in the United States in 2013 alone for the type of painkiller known as non-steroidal anti-inflammatory drugs, or NSAIDS, to which all three drugs belong.
Celebrex, or celecoxib, belongs to a class of NSAID called Cox-2 inhibitors that were designed to prevent gastrointestinal bleeding common with many NSAIDs.
The primary goal of the 24,000-patient trial was to demonstrate that Celebrex did not cause an increased risk of serious heart problems compared with the other two drugs. The main measures of heart attack, stroke or death occurred between 2 percent and 3 percent of patients for all three medicines, a statistically significant result for non-inferiority.
"I think it's incontrovertible that celecoxib is not worse than these older NSAIDS," said Dr. Steven Nissen, the study's lead investigator.
U.S. regulators ordered the study after pulling Merck & Co's blockbuster pain drug Vioxx from the market for causing heart attacks and deaths, leading many in the medical community to assume that the entire class of Cox-2 inhibitors was similarly tainted.
Merck at one point offered the theory that naproxen, to which Vioxx was compared in studies, protected the heart.
"Everybody thought: 'Oh, naproxen is the safest; Celebrex is probably like Vioxx,'" said Nissen, chief of cardiology at the Cleveland Clinic, who presented the data at the American Heart Association's scientific meeting in New Orleans. "Everybody thought they knew the answer, and the entire world was wrong."
Annual sales of Celebrex, which is now off patent, have declined to about $775 million for Pfizer. The drug is available as a generic from many companies, including Mylan NV and Teva Pharmaceutical Industries Ltd.
Celebrex sales were about $3 billion in 2014 and could have been far higher but for safety concerns. In 2005, U.S. regulators ordered Pfizer to withdraw another Cox-2 pain drug, Bextra, over a host of safety issues and added a safety warning to the Celebrex label.
Naproxen is the active ingredient in Bayer AG's Aleve, while ibuprofen is the main component of Pfizer's Advil.
The older drugs in the study were taken at higher doses and for far longer than the recommendations for the over-the-counter versions. Researchers stressed that safety issues seen in the study should not lead to conclusions about occasional use of the OTC products.
Cardiology researchers also said it was unclear how these results might affect prescribing habits of the primary care doctors who most often treat arthritis patients.
Patients in the study took the drugs for 20 months on average and were followed for another 14 months. But 27 percent of those enrolled dropped out. Researchers said many chronic pain patients seek additional or alternative therapy.
On some secondary measures of the study, Celebrex actually fared better. Death for any reason was 25 percent higher with naproxen than Celebrex, although that did not quite reach statistical significance, while kidney problems were 64 percent higher with ibuprofen than Celebrex.
"I was completely surprised at the excess of renal toxicity with ibuprofen," Nissen said.
There was also a significant excess of gastrointestinal problems with ibuprofen and naproxen, such as severe anemia likely due to internal bleeding.
Dr. Elliott Antman, a past AHA president who critiqued the study, noted several limitations, including that those taking ibuprofen or naproxen were allowed to increase their dosage but not the Celebrex group. He called for a much more detailed analysis of the data.
Dr. Clyde Yancy, another past AHA president who also was not involved in the study, cited a need for better drugs.
"Clearly we need an additional therapeutic option for patients who have known cardiovascular disease and a chronic pain syndrome," he said. Available therapies have enough limitations "that we're not where we need to be."